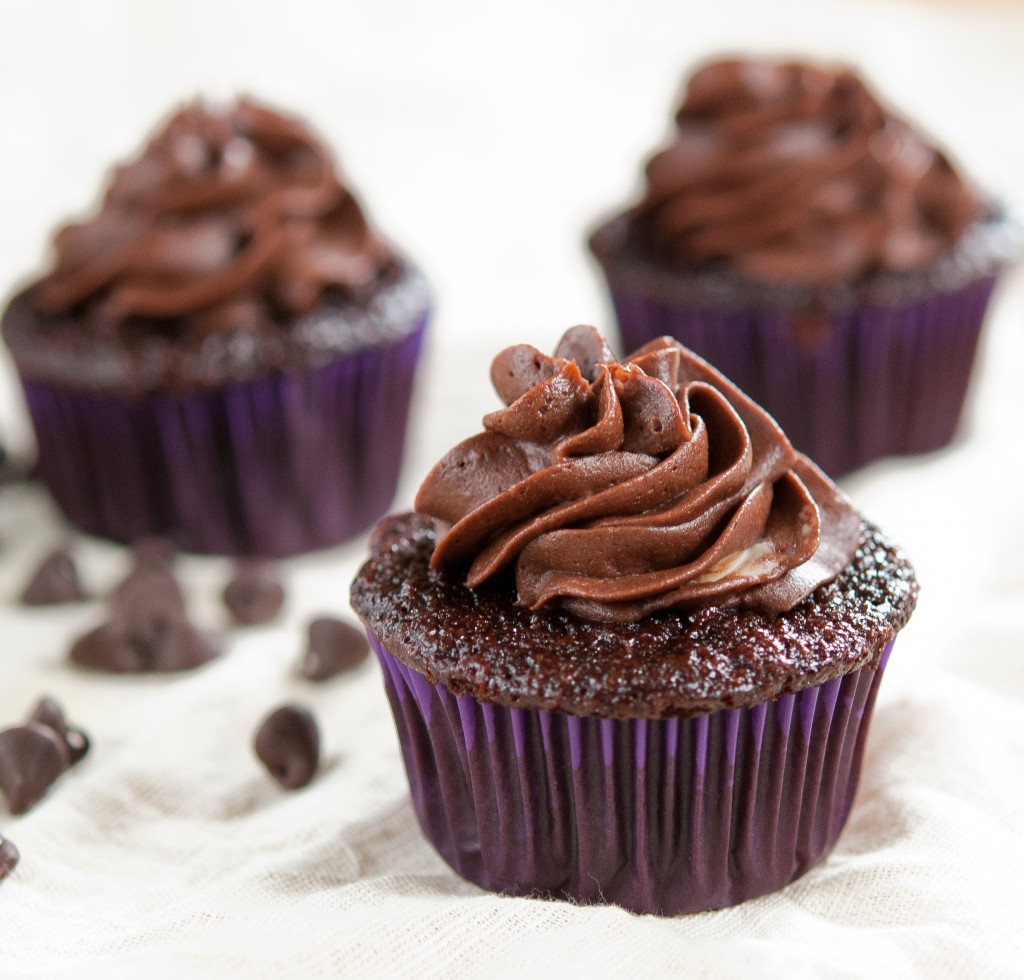 As a baker, you don't tend to hear a lot of complaints about cupcakes. What's to complain about? Hi, I made you a tiny individualized cake! The only thing I sometimes hear – and agree with – is that the frosting is too sweet. There seems to be a bit of a rock and a hard place with frosting – you're either doing a super-buttery Swiss or Italian meringue buttercream (which can be finicky and which some people don't find sweet enough) or a classic American buttercream (butter + powdered sugar). That's the too sweet one. Honestly, I love all frostings, but I don't begrudge people who don't love a big pile of American buttercream.
One of those people is my boyfriend. He's very into the "classics," but he lives with an adventurous cook and food blogger. So for every cheese pizza, he puts up with about ten of my experiments. Granted, I think most people, including him, would say that's a good problem to have, but for his birthday he gets to pick his own full "classic" menu – and capping off this one was chocolate cupcakes with chocolate frosting, which was the perfect chance for me to make my absolute favorite chocolate frosting. I can't believe I haven't shared it on here yet – I actually went back through my archives to make sure I hadn't.
As much as I love both Swiss and American buttercreams, getting the right flavor in each can be tough. Swiss buttercreams are somewhat finicky, so once you get the right consistency you're somewhat limited in how much flavoring you can add before you end up breaking it down somehow. And American buttercreams are often so sugary it's hard to pick up much flavor beneath the sweetness.
That's why I love this frosting – the flavor absolutely shines. Two hits of chocolate – cocoa powder and melted semi-sweet chocolate – give this a richness that I've never been able to get in any other type of frosting. This is all chocolate all the time, and the icing on the cake (HAHAHA) is that it pipes beautifully. Don't be skeptical of the flour – we're going to cook out the taste and you won't even know it's there. And don't be intimidated by the fact that we're cooking it and the time it takes to chill. It's totally worth it. I won't be giving up my Swiss and American buttercreams anytime soon – I don't believe in frosting monogamy – but this one might be my main squeeze for a while.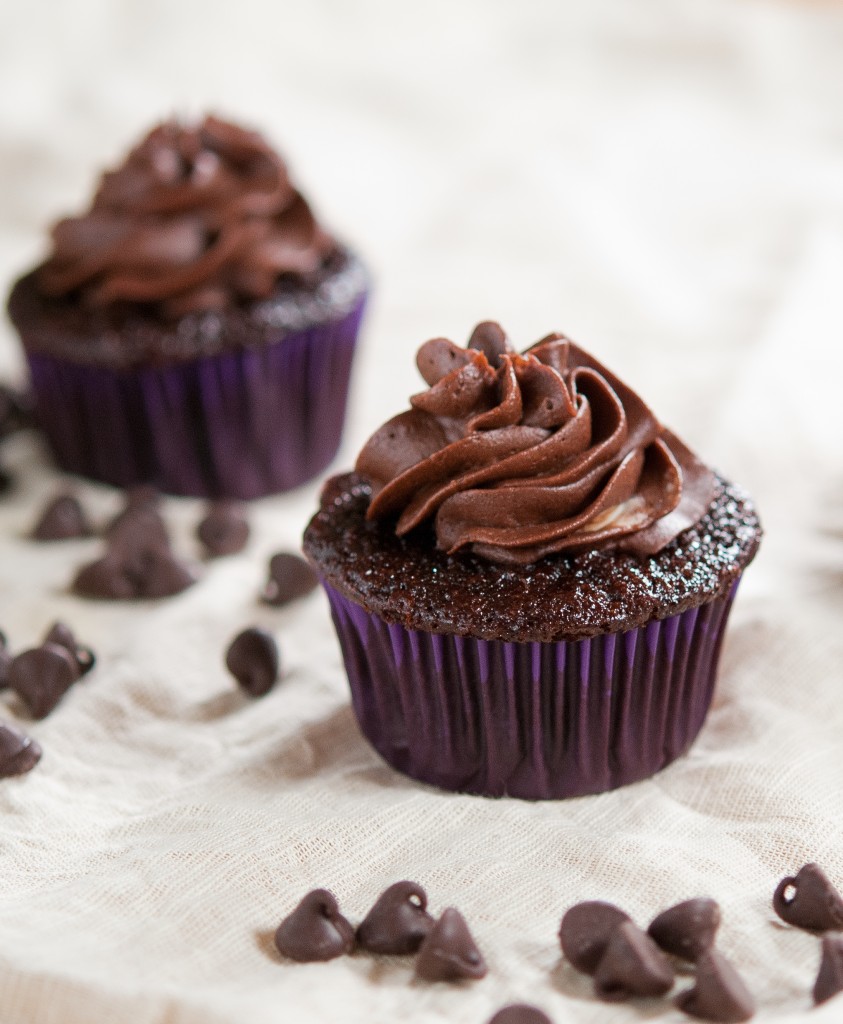 Classic Chocolate Frosting
A classic cooked chocolate frosting that's bursting with chocolate flavor. Perfectly pipeable and not too sweet.
Yield:
Enough frosting for one cake or 24 cupcakes
Ingredients
1 cup semi-sweet chocolate chips
⅓ cup all-purpose flour
3 Tbsp unsweetened cocoa powder
⅔ cup granulated sugar
1 cup milk
2 sticks unsalted butter, room temperature
Instructions
Place the chocolate chips in a microwave-safe bowl. Heat in 30-second increments, stirring every 30 seconds, until chocolate is melted. Set aside to cool to room temperature.
In a small saucepan, combine flour, cocoa powder, sugar and milk. Whisk to combine. Bring to a simmer over medium heat. Simmer for 3-5 minutes, whisking frequently, until thickened. You're looking for a pudding-like consistency.
Remove from heat and use a fine mesh strainer to strain the mixture into another bowl (use the back of a wooden spoon to press it through the strainer). Cool completely in refrigerator or freezer.
In a mixer, beat butter on medium-high speed until fluffy, about two minutes. Turn mixer off and add the cooled flour mixture. Beat until fluffy, about two minutes, scraping down the sides of the bowl as necessary. Add the melted chocolate chips and beat until smooth and fluffy, about another two minutes.
Notes
If you have leftover frosting, store in refrigerator. Bring to room temperature and re-beat before using.
Source: Our Best Bites
Don't miss a thing – sign up to receive new recipes by email, or follow me on Facebook, Instagram, and Pinterest.