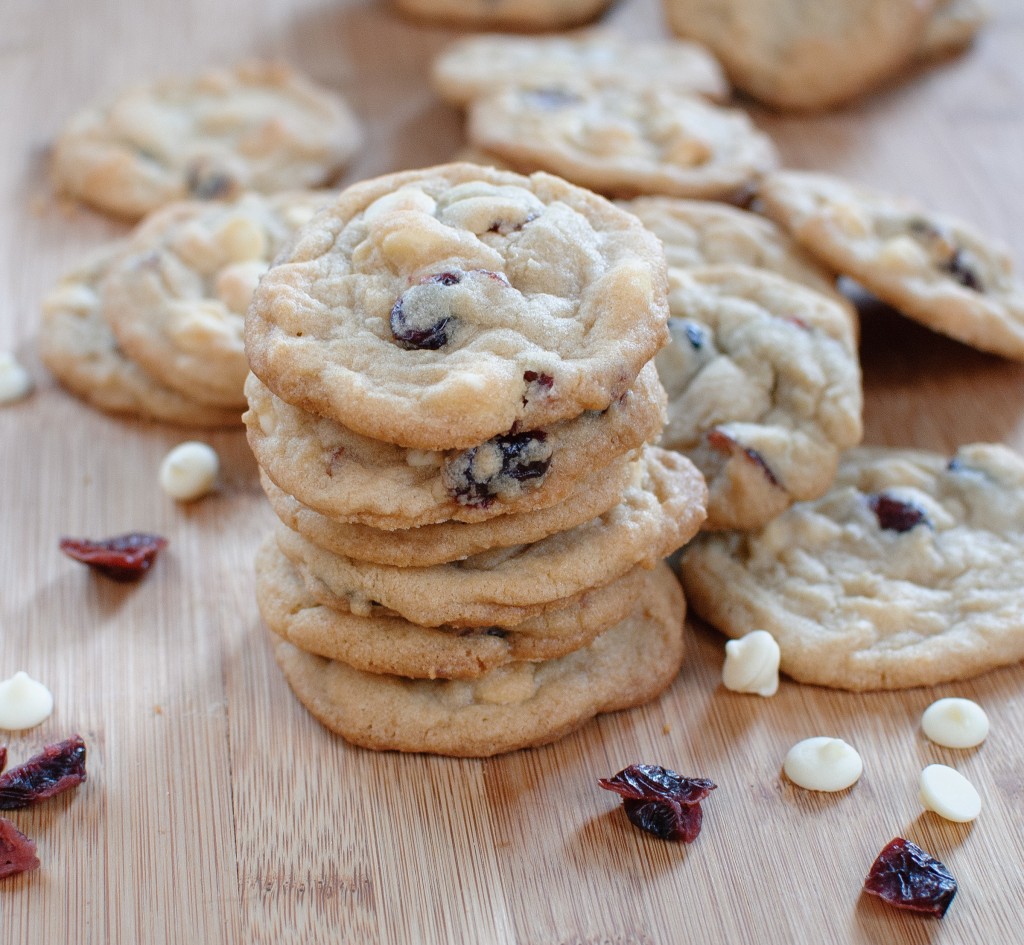 Oh, man, I love white chocolate and cranberry together. The tartness of cranberry with the crazy over the top sweetness of white chocolate is one of my all time favorite combinations. I even love the look of the wintry red and white together. I had grand aspirations of making this cranberry white chocolate tart for Christmas dessert, but I didn't think it would be enough. I still want to revisit it at some point, but when I reaaaalllly (like REALLY BADLY) wanted something cranberry/white chocolate last weekend, I only had an hour or so before leaving to pick a friend up from the airport – just enough time to slap some cookies together and set them out to cool. And over the last year, I've mostly solved my cookie problem, so I'm less nervous about baking fails when I stack some cookies up in the oven and walk away.
Speaking of fails, have you guys seen these Pinterest Food Fails? It's a couple of months old now but still cracks me up – the "nailed it!" gets me every time. So funny, and I cannot even tell you how many times I've tried something I saw online and been left with a full trash can and an empty stomach, wondering what sort of weird Martha Stewart parallel universe these people were living in when they created this seemingly un-reproducible perfection. One thing I've learned is that the ability to laugh at oneself is key in these situations.
So. Where was I? Cookies? Right. These are a great way to use up a leftover bag of dried cranberries (pantry emptying is always a good excuse for me), or make them just because. They're my favorite kind of cookie – thin but soft and just sweet enough, with a burst of tartness from the cranberries. Bonus: with about ten minutes of prep time and twelve minutes of baking time, they're perfect for a busy weekend day.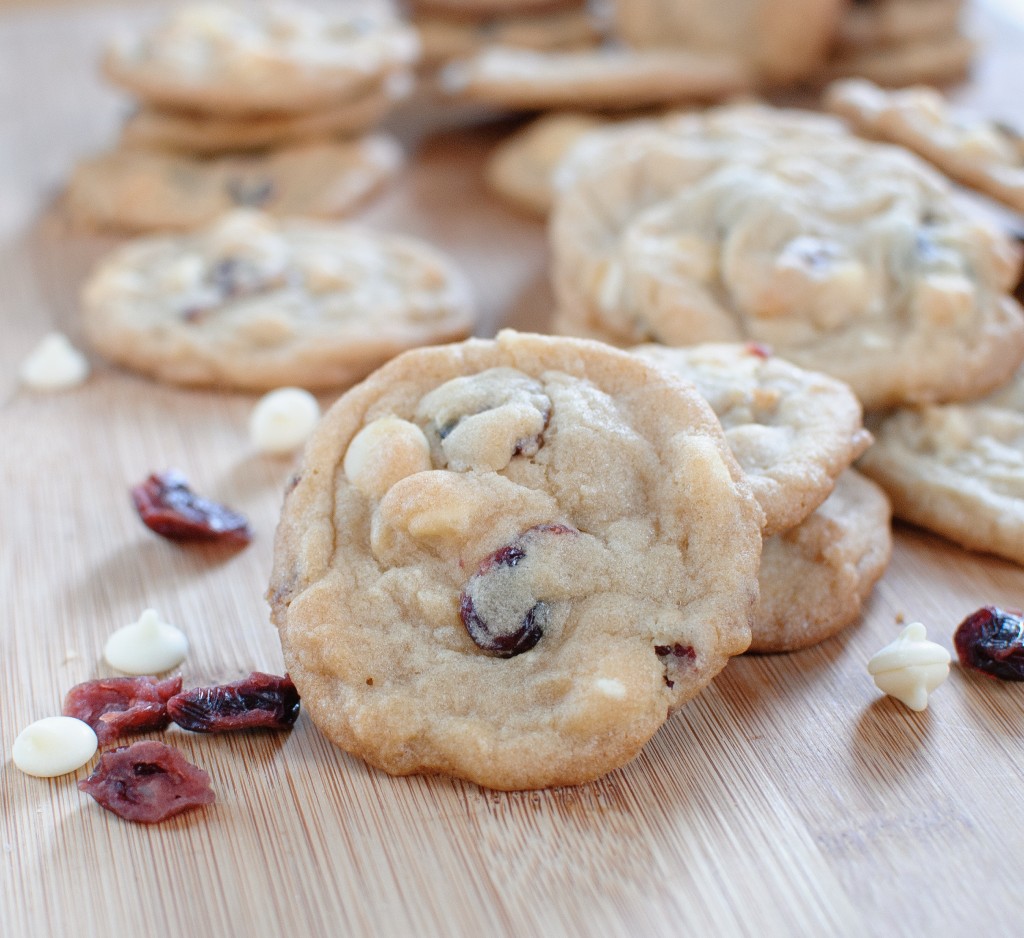 White Chocolate Cranberry Cookies
Sweet white chocolate chips and tart dried cranberries are a perfect pair in this easy cookie.
Ingredients
2¾ cups all-purpose flour
½ teaspoon kosher or sea salt
1¼ teaspoons baking soda
2 sticks unsalted butter, room temperature
1 cup packed light brown sugar
½ cup granulated sugar
2 tablespoons light corn syrup
1 teaspoon vanilla extract
1 large egg
1 cup white chocolate chips
1 cup dried cranberries
Instructions
Preheat oven to 375 F. Line two cookie sheets with parchment paper and set aside.
In a small bowl, combine flour, salt and baking soda and stir to combine. Set aside.
Combine butter, both sugars, corn syrup and vanilla in a large bowl or the bowl of a stand mixer. Beat on medium speed until combined and fluffy, about two minutes. Add egg and beat to combine. With the mixer on low, slowly add in flour mixture. Turn off mixer and fold in white chocolate chips and cranberries.
Drop dough in rounded tablespoonfuls onto prepared baking sheets, with about two inches between each cookie. Bake for 11-14 minutes, until lightly browned. Remove from oven and let cool on baking sheets for five minutes, then remove to wire racks to cool completely.
Source: Cookie base from Real Simple