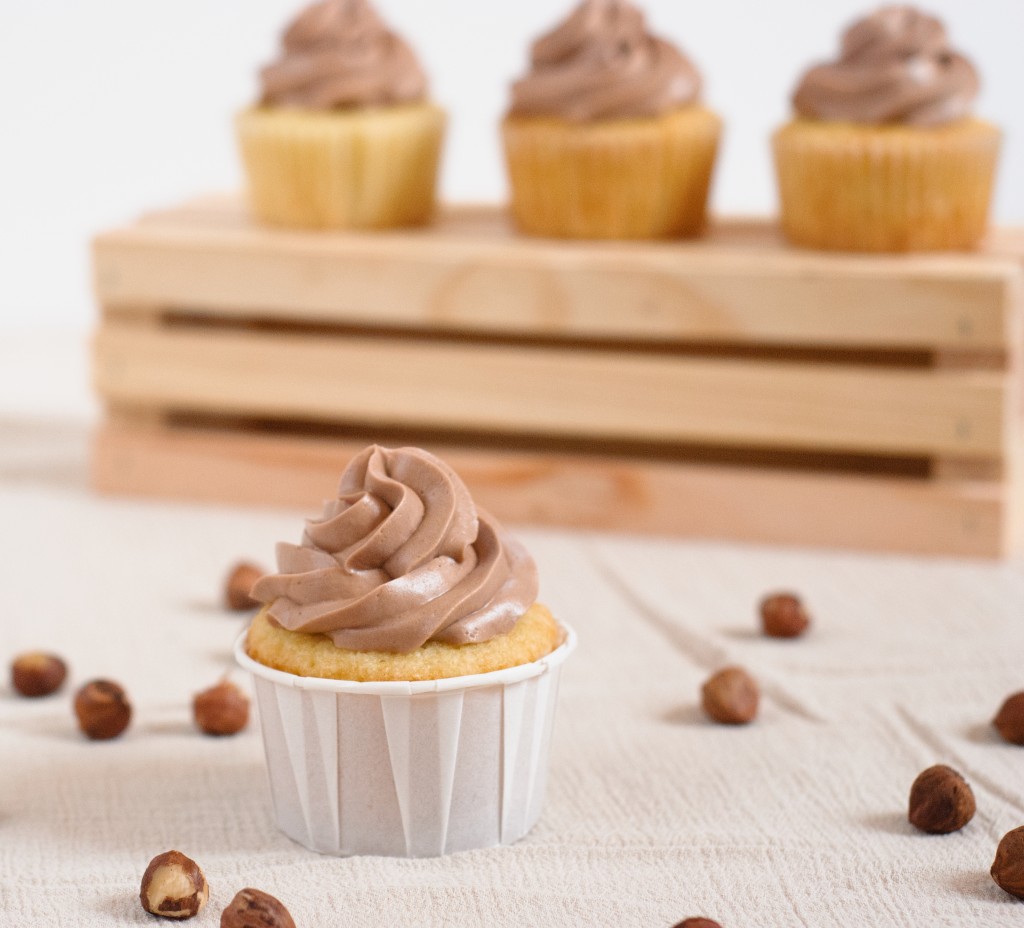 I like Nutella a lot. A whole lot. And when I like something a whole lot, I have a process that goes something like this:
"This is good. This is REALLY GOOD. In fact, everything I make from now on should probably have some of this in it. I wonder where I can buy it in bulk?" (clickclickclickclick, pause for 2-4 business days) "Um…what the hell am I going to do with ten pounds of (insert random product name here)?"
This has happened to me with Israeli couscous, vital wheat gluten, and now Nutella. After this serendipitous discovery, I couldn't stop thinking about Nutella. And instead of going to the grocery store four blocks away and buying a reasonably sized container, I of course went on Amazon and bought two 27-oz jars. In case you don't feel like doing the math, that's almost three and a half POUNDS of Nutella. And that, my friends, is wise decision-making at its finest.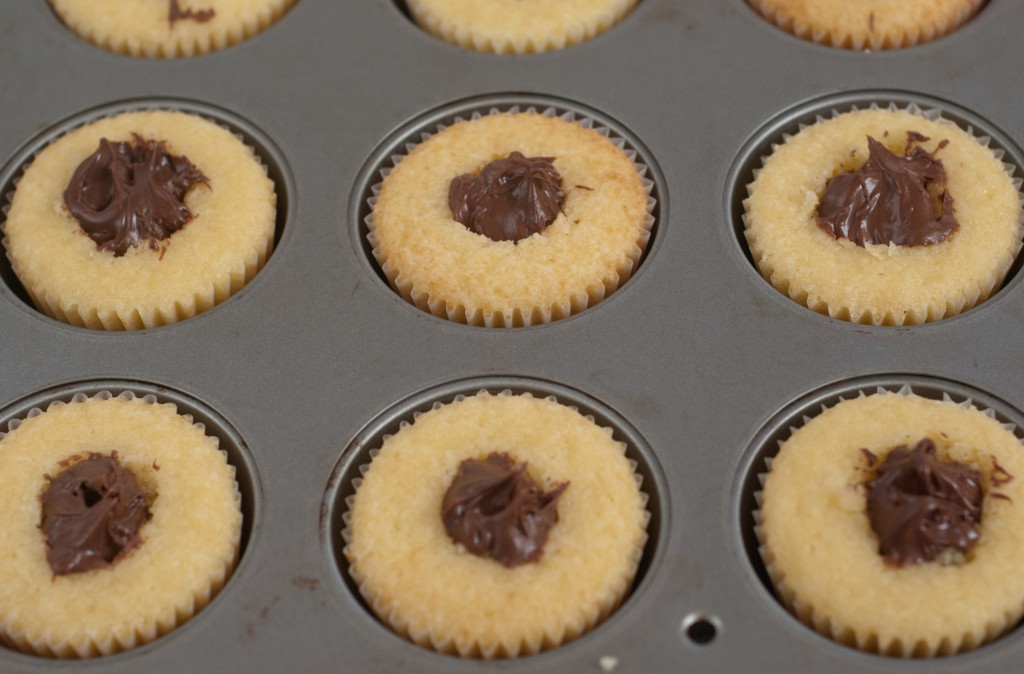 This should have taught me a lesson about impulse buying and self-control, but it ended up working out so perfectly that I may buy another three and a half pounds. Just days after I bought that outrageous amount of Nutella, a coworker requested Nutella cupcakes for his birthday. And then another friend emailed to ask if I had a good Nutella recipe that she could make for Valentine's Day. Since I was already planning to make them and was practically living in a Nutella warehouse, I offered to just double the quantity and drop them by. These won rave reviews all around, and I'm not surprised. Fluffy cupcakes with a hint of hazelnut, filled with straight Nutella goodness and topped with a light, airy Nutella Swiss meringue buttercream – how could they not be a huge hit?
So what did I learn from all this? I learned that if you impulse buy embarrassing quantities of something on the internet, you'll find a need for it almost immediately and you might even help your friends' love lives. So really, I did the right thing and should probably do it again very soon.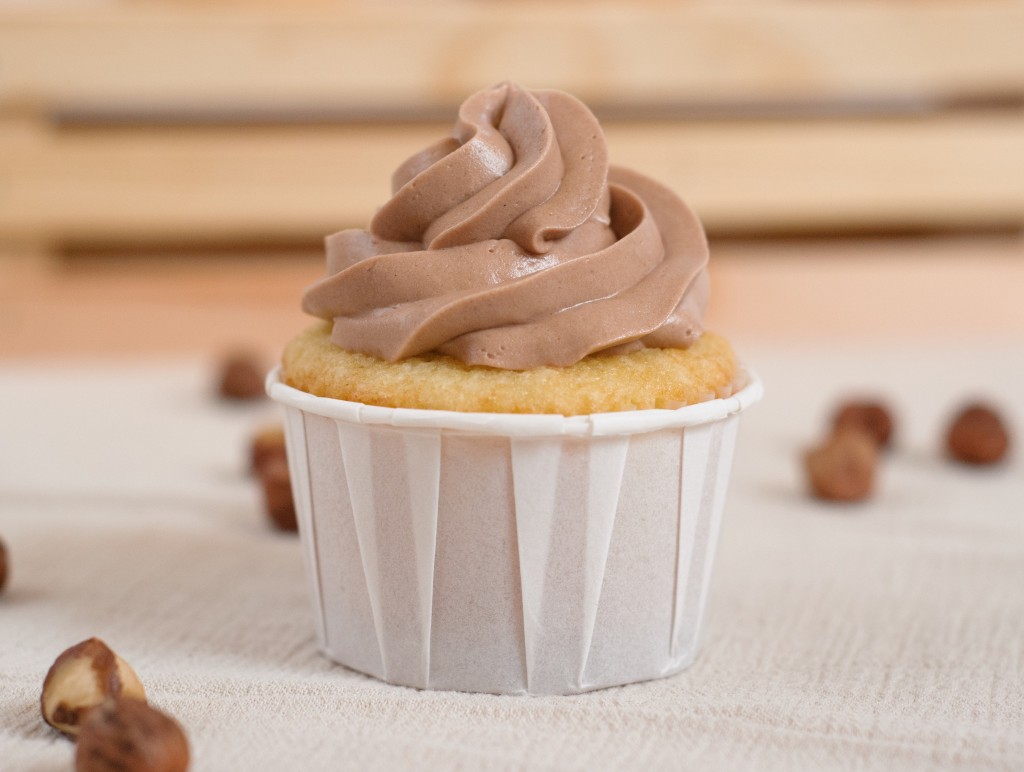 Nutella Cupcakes
Nutella lovers rejoice! Hazelnut cupcakes filled with a dollop of Nutella and topped with airy Nutella buttercream.
Ingredients
For the Cupcakes:
2½ cups (340g) all-purpose flour
1 tsp (5g) baking powder
½ tsp (2.5g) baking soda
½ tsp (2.5g) kosher or sea salt
3 large eggs, at room temperature
2 cups (410g) granulated sugar
1 cup (237mL) vegetable oil
2 Tbsp (30mL) Frangelico or hazelnut liqueur
1 cup (237mL) buttermilk
Nutella, for filling
For the Frosting:
4 large egg whites (about 8 Tbsp/120mL)
1¼ cup (250g) granulated sugar
3 sticks unsalted butter, at room temperature
½ cup (115mL) Nutella
Instructions
Preheat oven to 350 F. Line two 12-cup muffin pans with paper liners and set aside.
Sift flour, baking powder, baking soda and salt into a medium bowl and set aside.
In another mixing bowl or the bowl of a stand mixer, beat eggs and sugar on medium speed until thick and pale, about two minutes. Turn off mixer and add oil, Frangelico, and buttermilk. Beat on medium speed for about one minute. Add flour mixture and beat on medium-low speed until fully incorporated, about two minutes.
Divide batter evenly among prepared pans, filling each cup about ⅔ full. Bake for 17-20 minutes, until a toothpick inserted in the center comes out clean. Cool in pans for five minutes, then remove to racks to cool completely.
To make the frosting, fill a medium saucepan with about 2 inches of water and bring to a simmer over medium heat. Whisk egg whites and sugar together in the bowl of a stand mixer. Rest the mixer bowl over the saucepan, whisking constantly until sugar is completely dissolved and the mixture is thick and glossy (note: to completely pasteurize the egg whites, they must be heated to 140 degrees).
Remove mixer bowl from heat and place on stand mixer. Using the whisk attachment, beat on high speed until cooled and the egg whites hold stiff peaks, about 8 minutes. Switch to the paddle attachment and add the butter two tablespoons at a time. Beat until fluffy and smooth, about 3-5 minutes, or longer if necessary. At some point during this process the mixture will turn into a curdled, soupy mess. As a direct result, you will briefly lose your will to live, but fear not - continue beating, and it will come back together. Add Nutella and beat until fully incorporated.
Using a paring knife, remove a small cone from the middle of each cupcake (it is up to you what you do with the removed middles - I throw them away, using my mouth as the garbage can). Fill each cupcake cavity with ½ - 1 teaspoon of Nutella. Frost and serve.
Notes
If not serving within 12 hours or so of baking, store in refrigerator. Bring to room temperature before serving.
Don't miss a thing – sign up to receive new recipes by email, or follow me on Facebook, Instagram, and Pinterest.