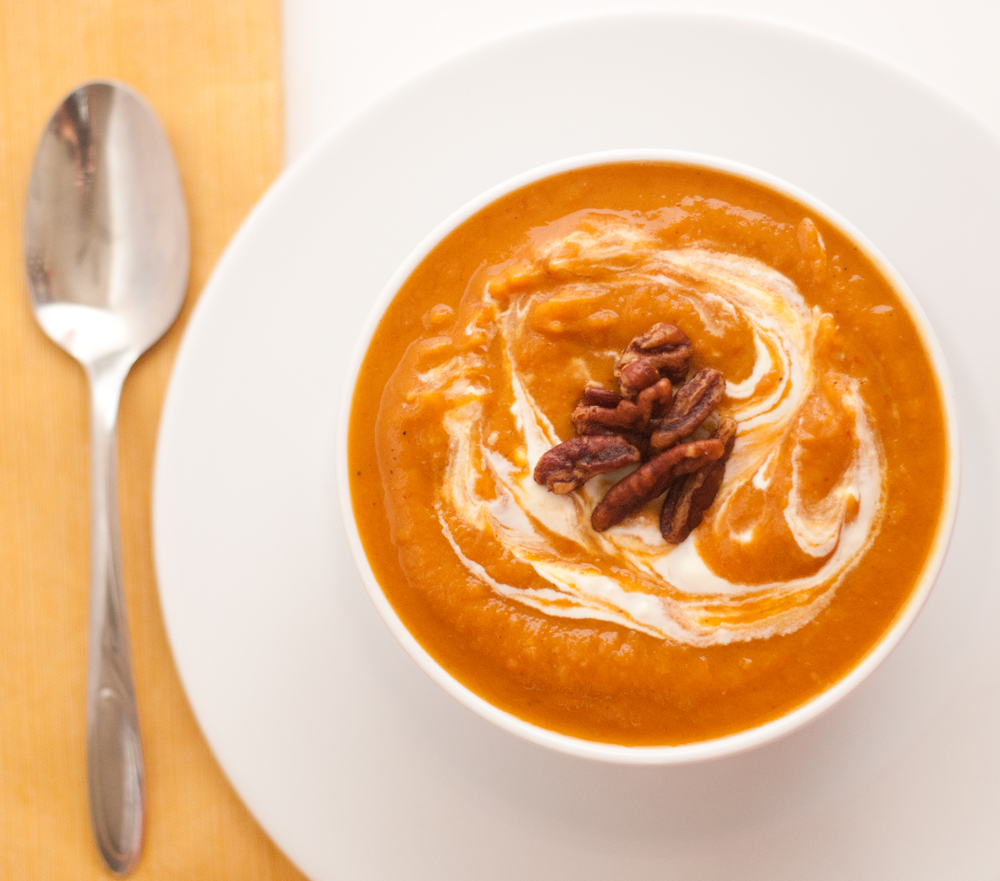 It always makes me a little bit sad when I see a casserole dish of sweet potatoes smothered in gooey, sugary marshmallow – "extremely orange and incredibly gross" comes to mind. Not that I have a personal vendetta against marshmallow – it has its place. It's just that its place is not glopped upon an unsuspecting pile of perfectly innocent tubers, completely obliterating their delicate sweetness. I think the sweet potato is much better enjoyed when it's balanced by something savory and smoky, with a little bit of heat. Oh, and in related news, soup season is in full effect. It's cold and rainy and begging for warm, comforting goodness.
Enter Homesick Texan's chipotle sweet potato soup. This does the sweet potato justice – the sweetness perfectly counters the kick of the chipotles, and (as if you needed a cherry on top), this is 100% waistline-friendly and pairs well with New Year's resolutions, provided you know when to say when with the sour cream.
One final note before you run off to make this – respect the chipotle and know what you can handle, spice-wise. I boldly, bravely (read: stupidly) threw in three whole chipotles, seeds and all, and had to add an extra sweet potato to mellow it out – even then, it was still quite hot. So follow the golden rule of "do as I say, not as I do," and start with one, then see if you need more heat and/or remove the seeds to tone it down.