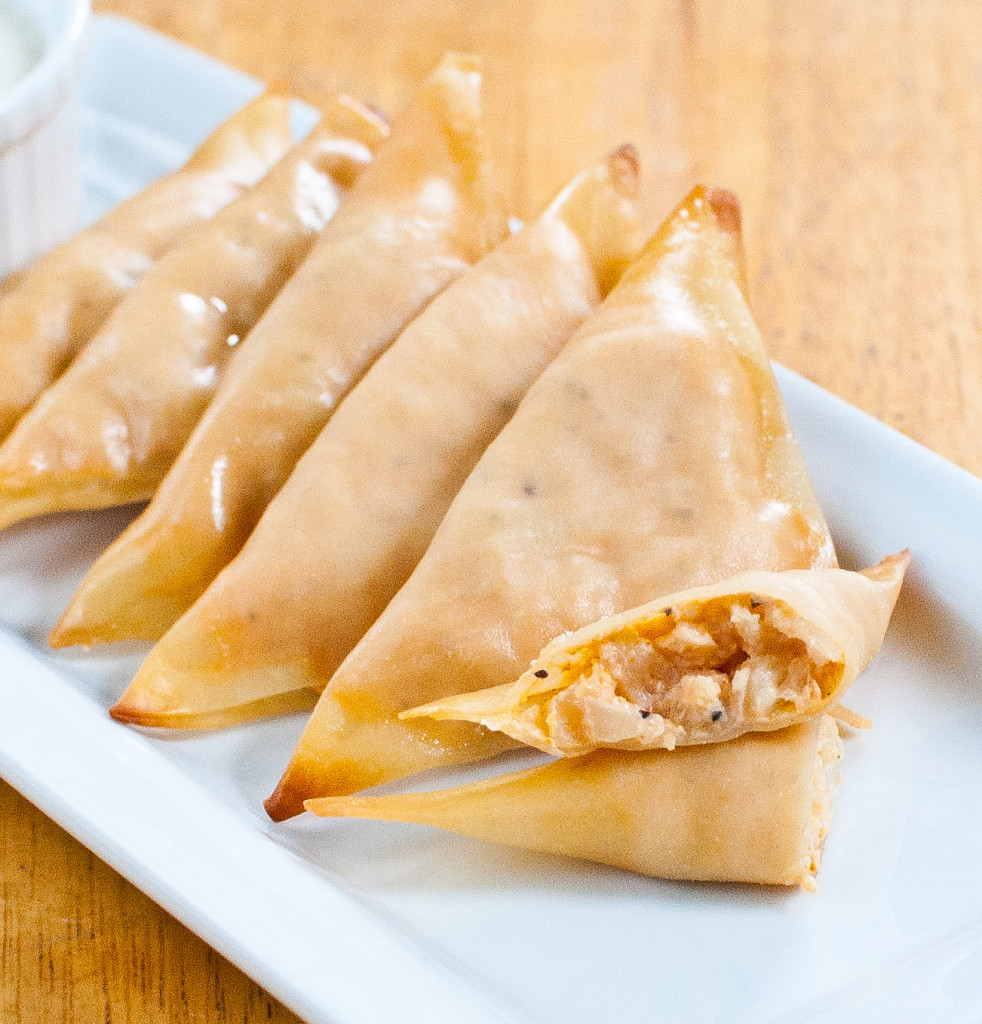 I'm sneaking in just under the wire for the Super Bowl with one of my favorite finger foods – these buffalo cauliflower wontons. I've made these for several larger parties and events and they're a huge hit every time – everyone loves a spicy, cheesy delight wrapped up in a cute little wonton package. An added bonus?  They're baked rather than fried, and the bulk of the filling is cauliflower, so this makes for a much lighter finger food to throw back on game day (or any other day).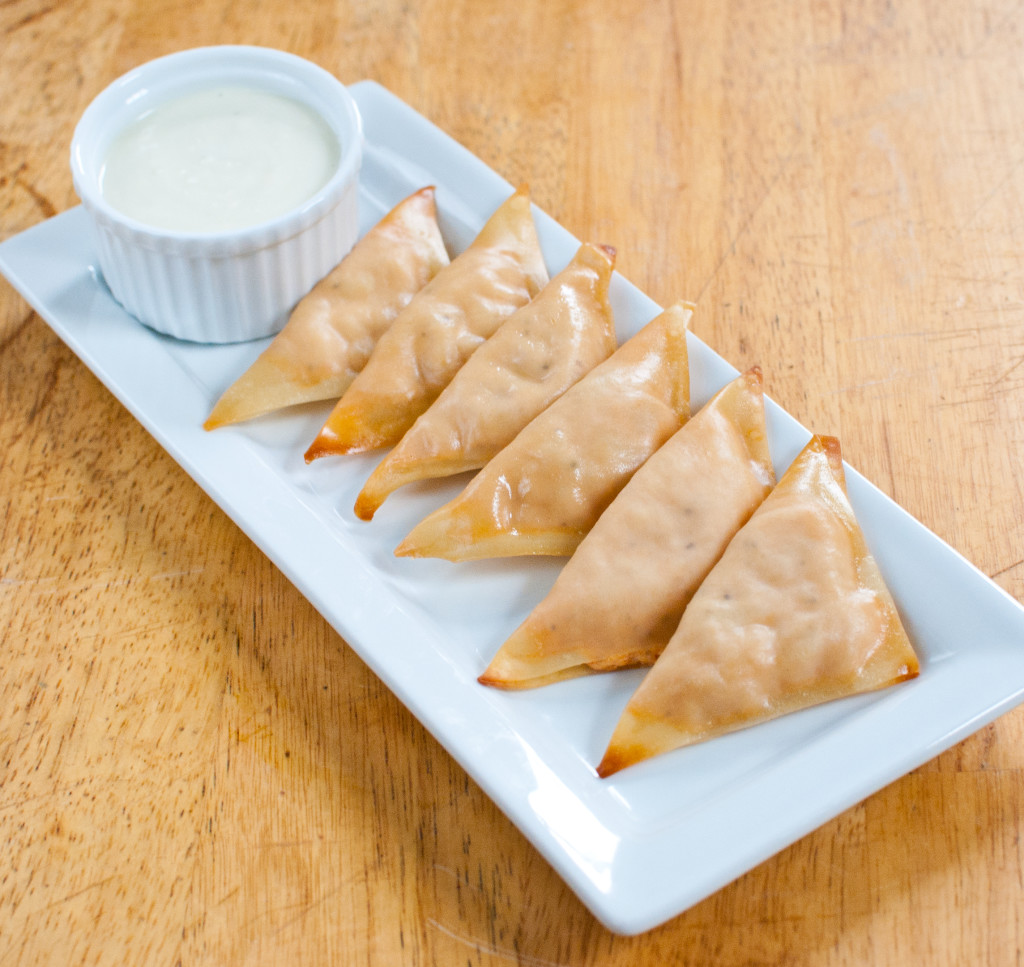 Buffalo Cauliflower Wontons
Buffalo-flavored cauliflower wrapped in wonton skins and baked - a perfect light appetizer.
Ingredients
1 Tbsp olive oil
30 wonton wrappers
3 cups raw cauliflower (this is usually about ⅔ of a large head for me)
⅓ cup yellow onion, minced
2 cloves garlic, minced
Salt and pepper to taste
2 oz reduced fat cream cheese, room temperature
2 oz sharp cheddar cheese
4 Tbsp cayenne pepper sauce (I use Frank's - I put that shit on everything)
Cooking spray
Bleu cheese dressing
Instructions
Preheat oven to 375 F. Line a baking sheet with parchment and set aside.
Heat oil in a skillet over medium heat. Add the onions and saute until translucent and slightly softened, 4-5 minutes. Add the cauliflower and garlic and cook for another 3-4 minutes.
Remove from heat and stir in the salt, pepper, cream cheese, cheddar and hot sauce until well-combined.
Prepare the wontons. Spray the prepared baking sheet with cooking spray. Set a small bowl of water next to the wonton wrappers. Spoon about 1.5 tablespoons of filling into each wrapper, and fold over to make a triangle (as pictured). Lightly wet your fingers with the water and press down the edges to firmly seal.
Place the wontons on the prepared baking sheet and spray each lightly with cooking spray. Bake in the preheated oven for 12-14 minutes, turning halfway through. The wontons should be lightly browned and crispy on the edges. Serve warm or at room temperature with bleu cheese dressing for dipping.