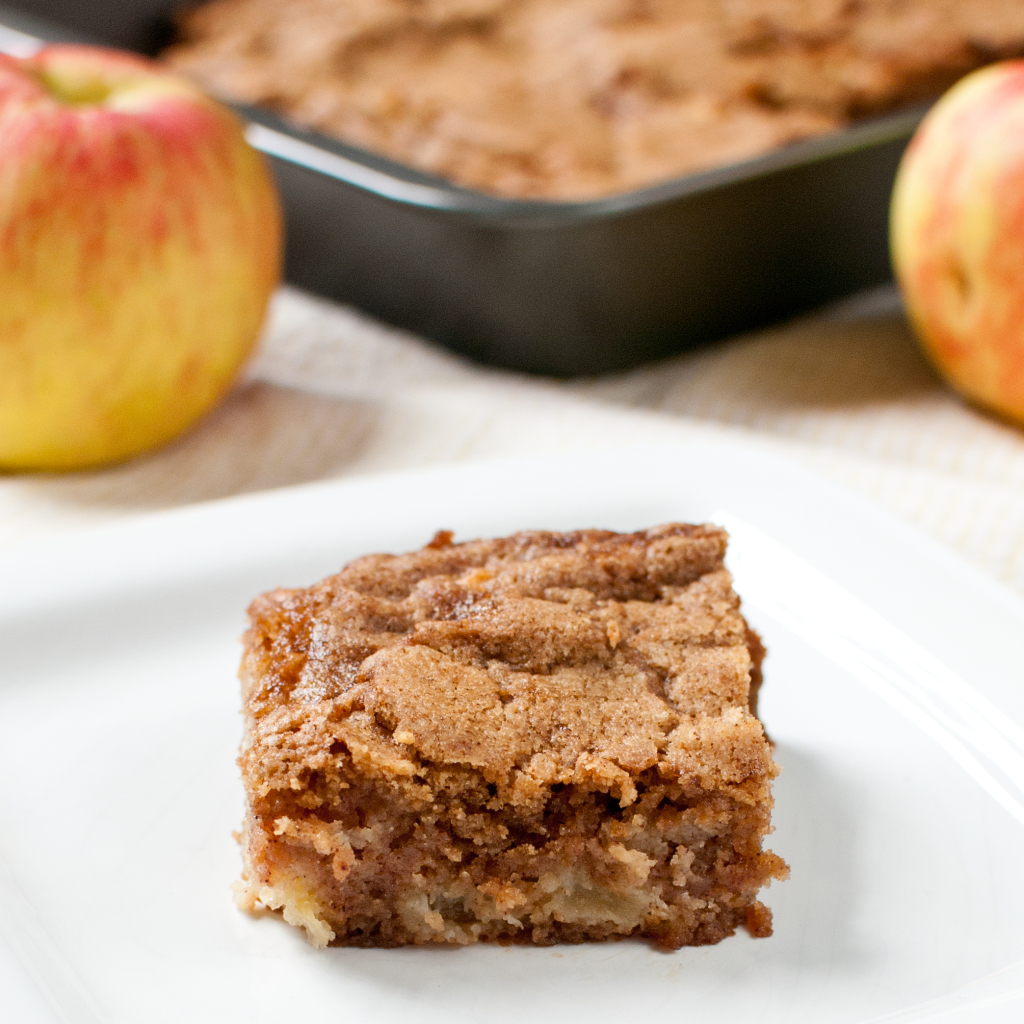 Greetings from the open road! I'm currently on a cross-country road trip and am not online much, but I wanted to share these apple bars with you while I had some time to sign on – I brought them to a brunch a few weeks ago and they were a massive hit. Enough people have asked for the recipe that it's time to get these puppies posted.
This recipe is from my mom, and she's been making it since I was a kid. We have no idea of the original source – we've always called it apple brown Betty, but when I looked up apple brown Betty recipes, they all seemed more like crumb cakes or cobblers. These are simple blondie-like bars with fresh diced apples cooked with the batter. When baked, they get a beautifully browned crisp layer on top that goes perfectly with the soft spiced apples. On top of being to-die-for good, they're incredibly simple to make – all you need is a bowl and an hour to bake them.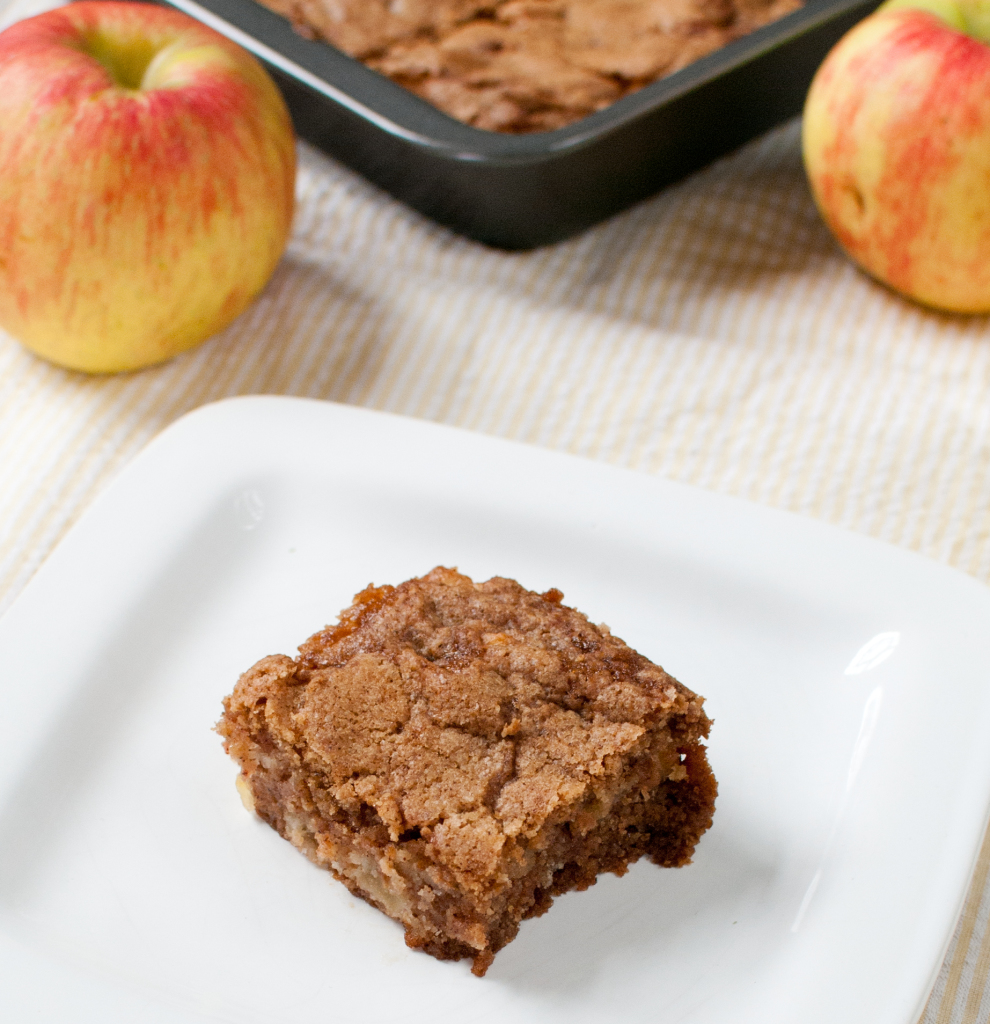 Now it's back to the highway with me – we're off to Sedona, AZ today after a day spent refueling by the pool in Palm Springs, CA – if you want to keep up with our adventures across the country, follow along on Instagram!

One Bowl Apple Bars
Easy one-bowl apple bars are simple to make and not too sweet - a perfect snack or breakfast bar.
Ingredients
1 cup (2 sticks) butter or margarine
2 cups sugar
2 eggs
2 cups flour
1 tsp baking soda
1 tsp baking powder
½ tsp kosher/sea salt
2 tsp cinnamon
4 cups diced apples (Honeycrisp or Granny Smith are best)
Instructions
Preheat oven to 350 and grease a 9x13 baking dish. Set aside.
Beat butter and sugar together in a large bowl or the bowl of a stand mixer on medium speed until combined.
Add eggs, flour, baking soda, baking powder, salt and cinnamon and beat until combined, about 1-2 minutes. The batter will be thick. Fold in apples and walnuts (if using).
Spread mixture evenly in the prepared baking dish. Bake at 350 for 50-55 minutes, until a toothpick inserted in the center comes out clean.