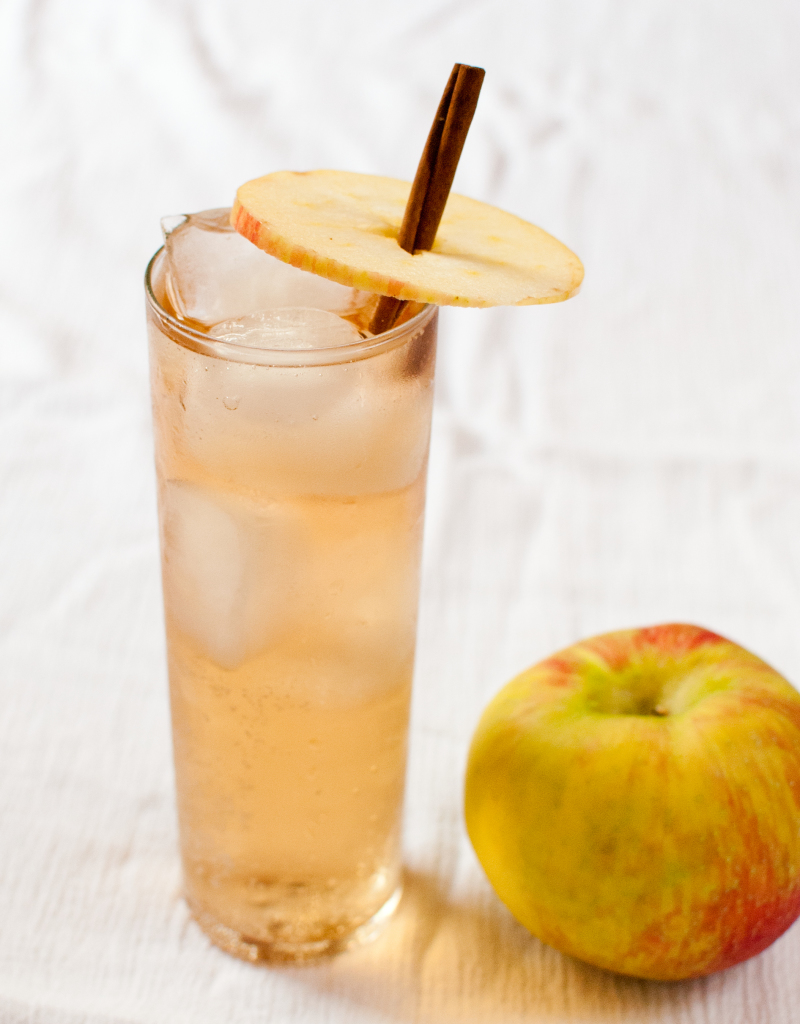 I've never been a fan of sweet cocktails, but that seems to have changed a little bit this fall. Lately, I'm really enjoying darker, warming flavors with a tidge more sweetness than I would've thought I'd like. This was my first Applejack, purchased on a whim when stopping just to pick up some bitters – both are used in this drink. Applejack brandy is simply mixed with ginger ale, and topped with a light squeeze of lemon and a few drops of aromatic bitters. It's sweeter than I'm used to, but probably not sweet by most people's standards – between the ginger ale, the lemon and the bitters, the sweetness is cut down quite a bit and the drink is very well-balanced.
On top of being pretty darn delicious, it takes about 30 seconds to make – definitely an easy wind-down drink after a long day, and perfect for nursing in front of the fireplace with guests.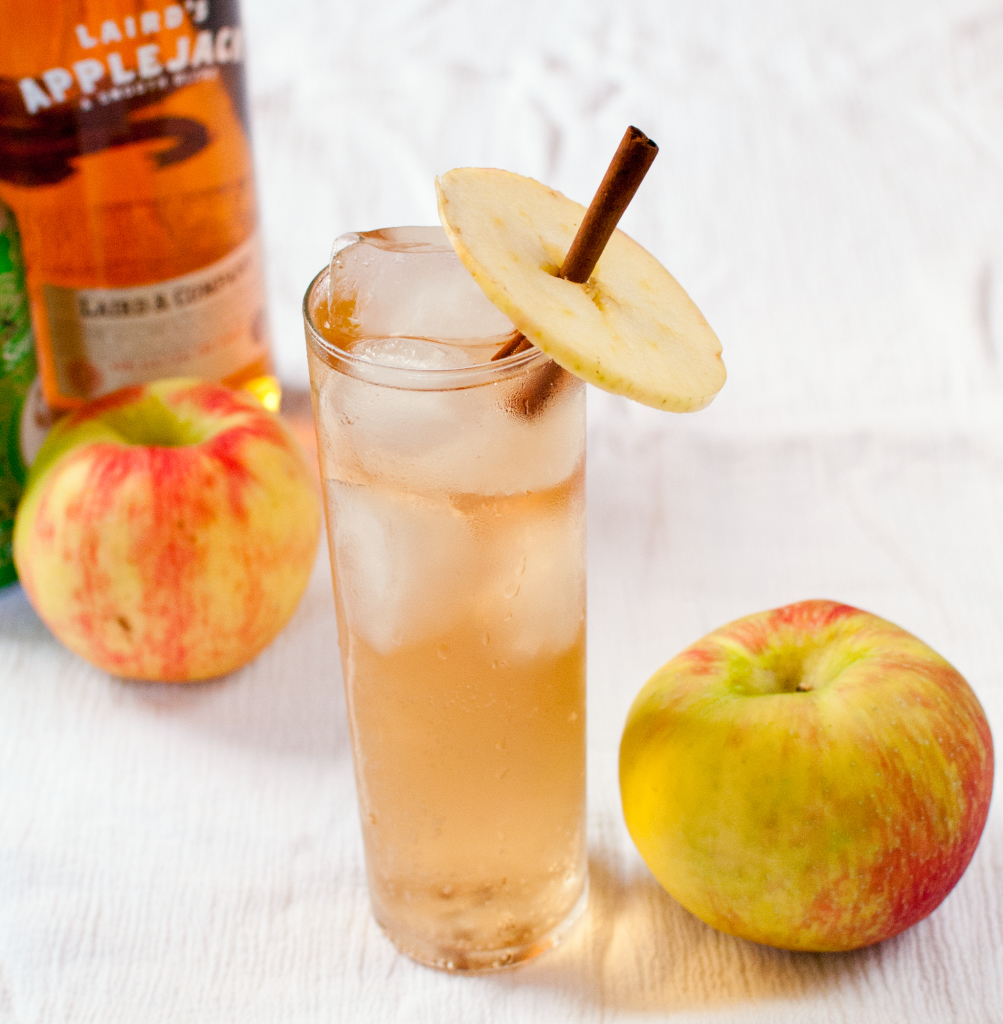 Applejack and Ginger
Applejack brandy with ginger ale, lemon, and bitters.
Ingredients
4 ounces Laird's Applejack brandy
8 ounces ginger ale
Squeeze of fresh lemon juice
Several drops aromatic bitters
Apple slices for garnish
Instructions
Combine brandy and ginger ale in highball glasses over ice. Stir to combine.
Add lemon juice and bitters. Garnish and serve.
Don't miss a thing – sign up to receive new recipes by email, or follow me on Facebook, Instagram, and Pinterest.