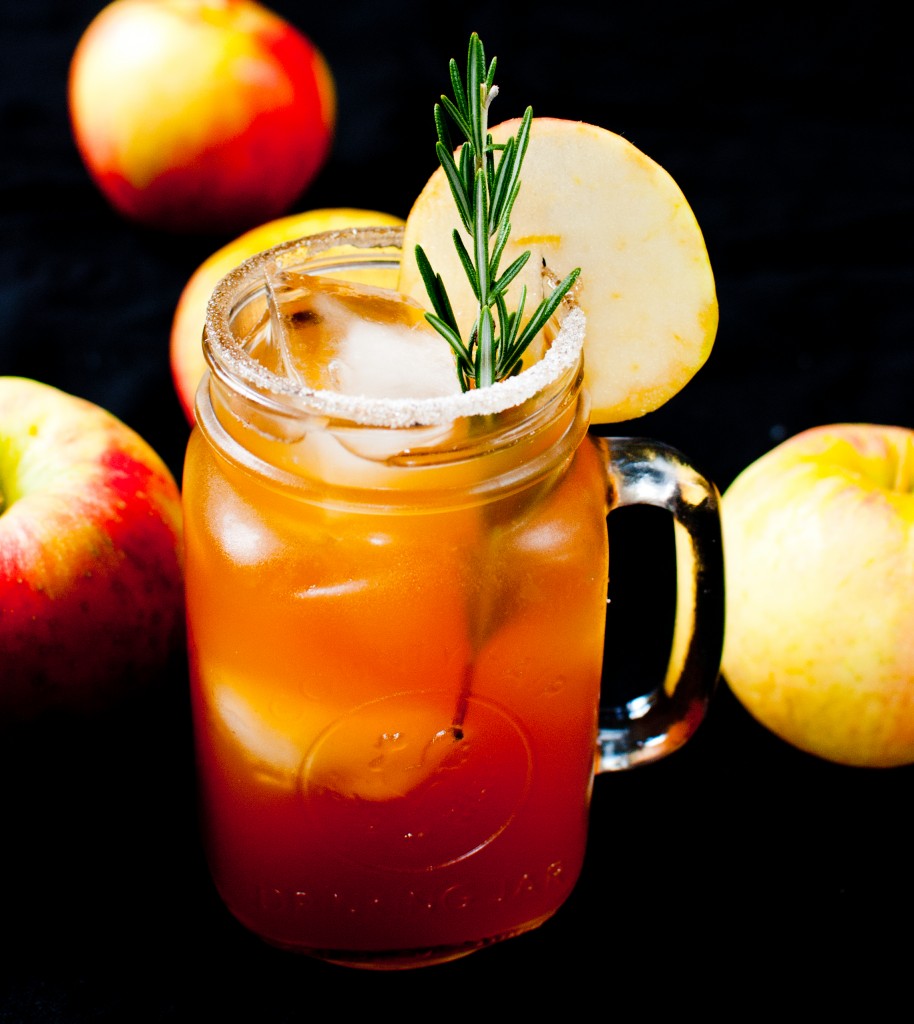 I was going to skip Sunday Funday this week. But then yesterday, I went on an eighteen mile bike ride after a particularly challenging yoga class. I got home around 5:30, ate an appalling amount of peanut butter, chugged about 36 ounces of ice water, flopped face-first onto the couch, and thought, "as soon as I can move, I'm making something with bourbon."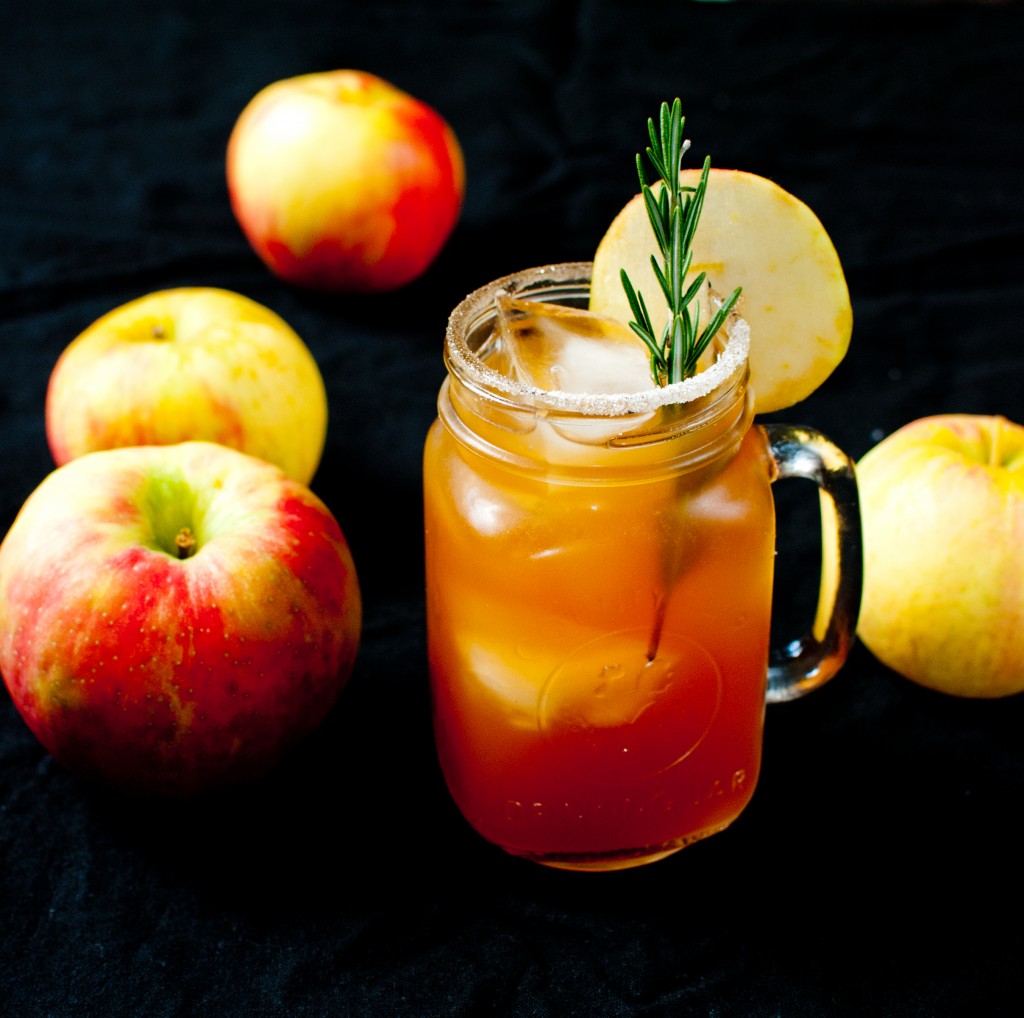 I still had some apple cider left from a few weekends ago, and this humble little cocktail (it's in a mason jar, so it's humble and folksy) was the perfect way to use it up. Apple and bourbon go together like babies and pacifiers, and that really is all there is to it, other than a scant dash of maple syrup, an optional vanilla sugar rim, and a sprig of rosemary. Don't skip the rosemary – although it's just a garnish, it adds a fragrant savory note that really tempers the cider and perfectly complements the bourbon. This truly is a fall-tacular drink to sip on a crisp autumn weekend.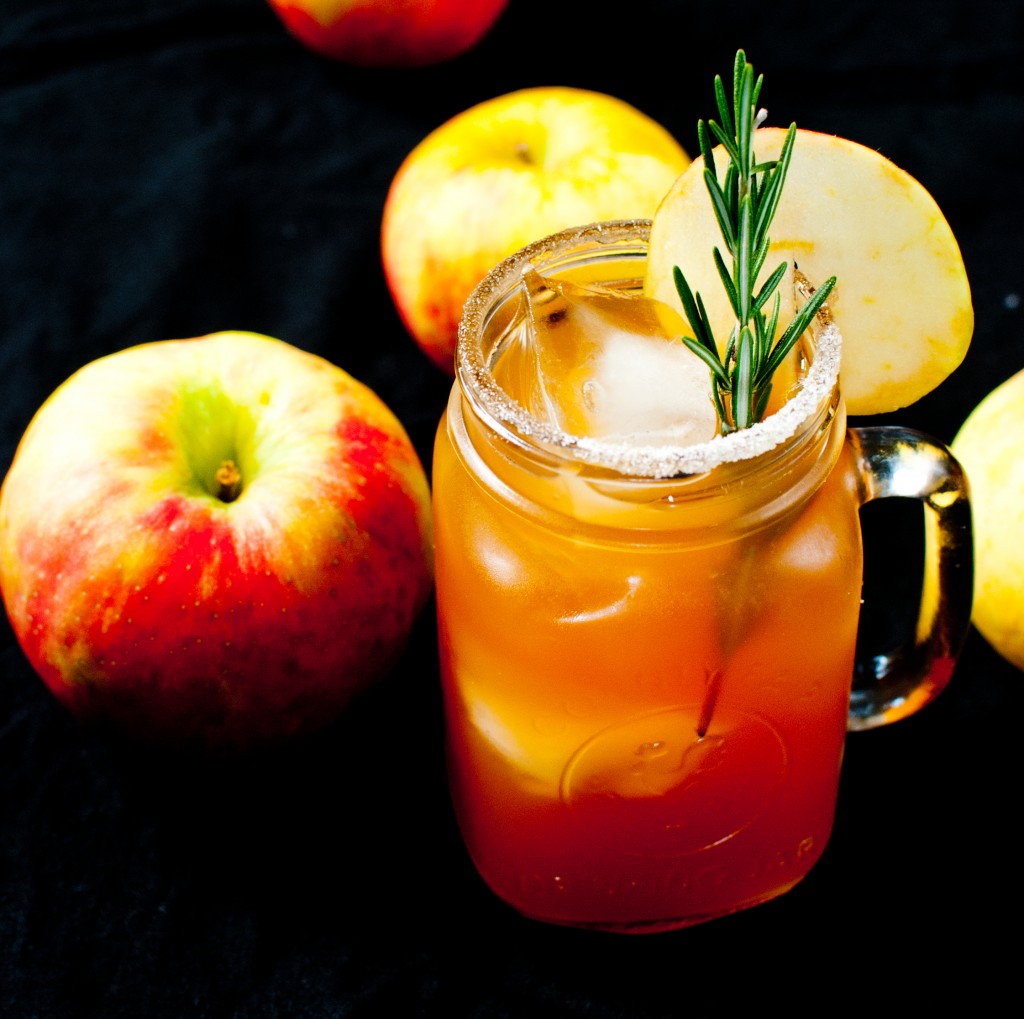 Apple Cider and Bourbon Cocktail
Ingredients
8 ounces apple cider
4 ounces bourbon
2 tsp maple syrup
Ice
2 sprigs fresh rosemary
Optional
2 Tbsp granulated sugar
2 tsp vanilla powder or cinnamon
Instructions
Combine cider, bourbon, maple syrup and ice in a cocktail shaker or mason jar. Shake vigorously until well-combined and frothy.
If using, combine sugar and vanilla powder or cinnamon in a shallow dish. Lightly coat the glass rims with maple syrup and place in the sugar mixture to coat.
Strain cider-bourbon mixture into glasses and garnish each with a rosemary sprig. Serve.
Source
: Slightly adapted from
Set the Table
Don't miss a thing – sign up to receive new recipes by email, or follow me on Facebook, Instagram, and Pinterest.