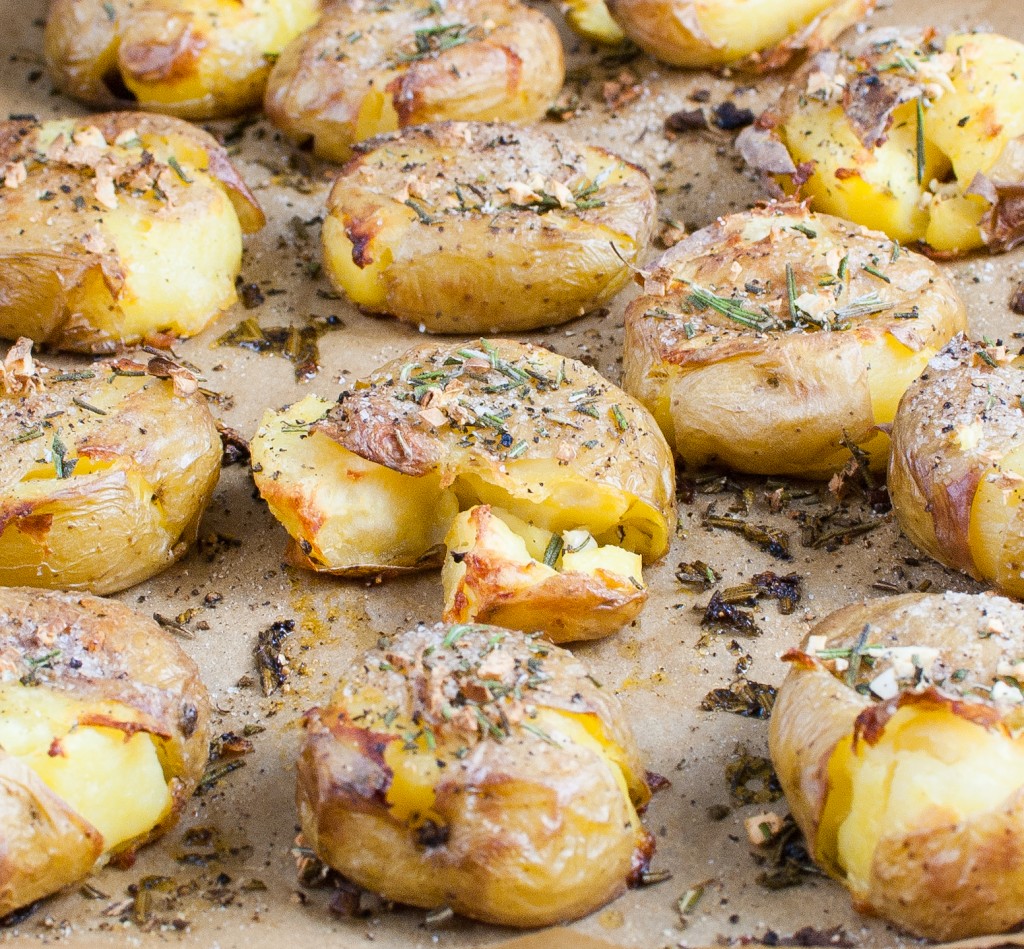 Don't worry – I survived Winter Storm Pax. I don't always love living in a tiny apartment in the middle of a large urban area, but it really pays dividends when it snows. Not having a driveway to shovel is a major bonus, plus having five coffee shops and a CVS in easy walking distance usually means I can get any necessities I might miss out on when I opt out of joining the teeming masses at the grocery store the night before big storms. I skip it because there are only two things I need if I'm going to be hanging at home for a few days: cheese and potatoes (I don't know why, but something about snow just makes me want to inhale cheese and carbs like oxygen).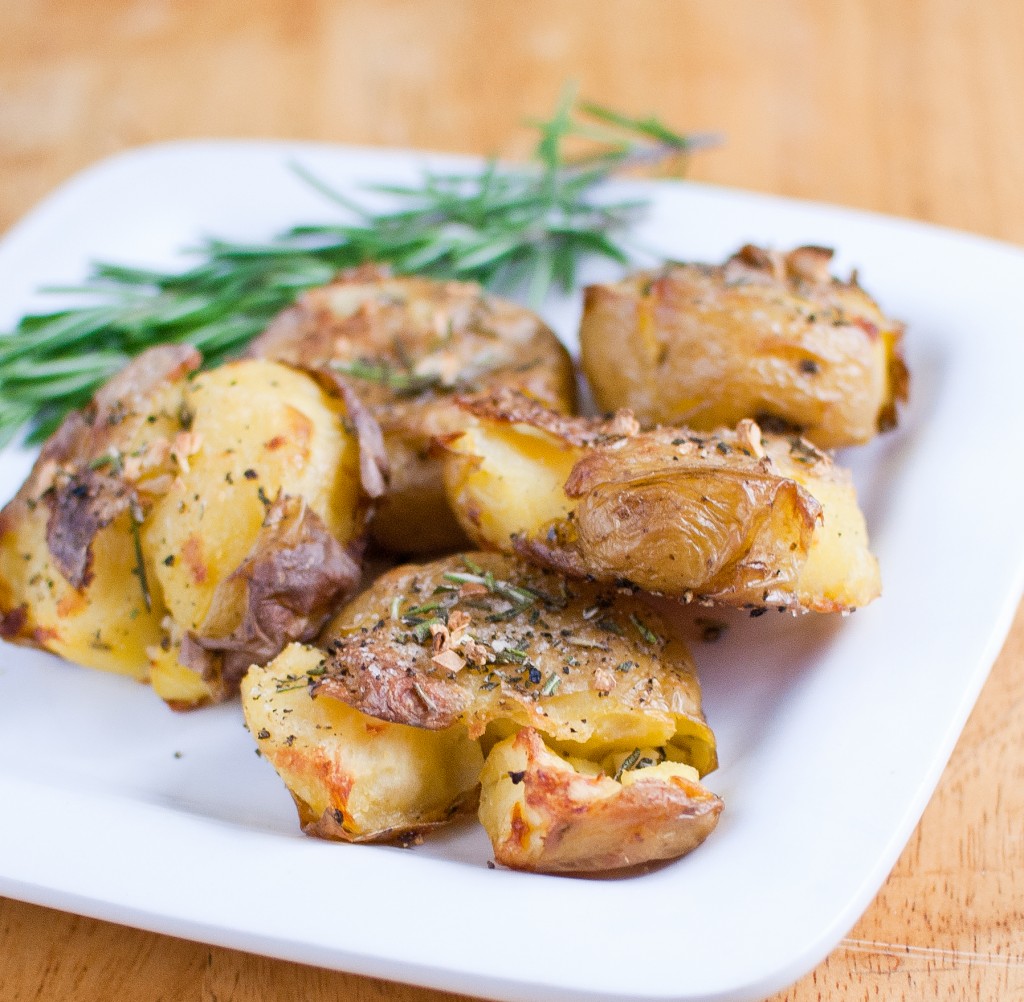 Actually, it's not snow. Life in general makes me want to inhale cheese and carbs like oxygen. As such, I already had my two necessities. I smugly coasted past the grocery store, leaving the angry honks from the parking lot in the rearview. I went whistling up the stairs and into the kitchen to greet my pile of potatoes – and they greeted me back with jaunty green sprouts covering their entire surfaces. Cue "WOMP WOMP" sound effects. Check your potatoes, people. Check them often. Let this be a lesson. Don't let what happened to me happen to you.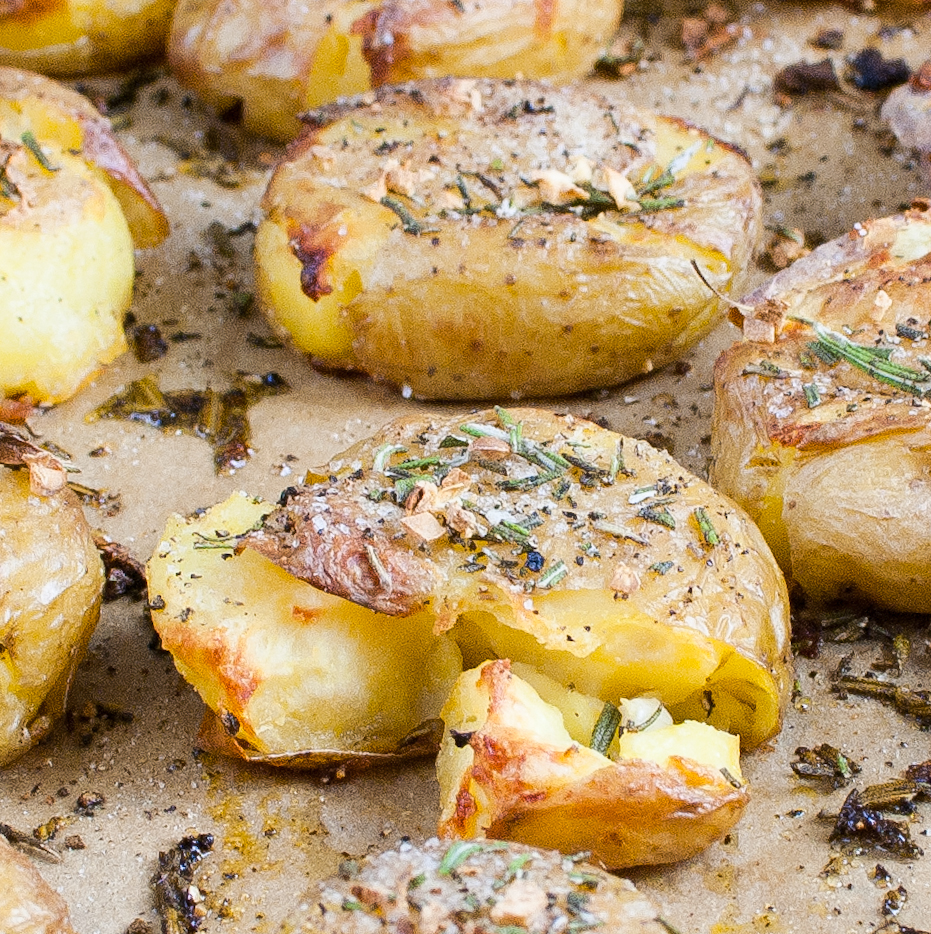 I may be potato-less, but I don't want you to be, so I'm sharing what I think might be my absolute favorite potato recipe ever.* These are unreal, and ridiculously simple. We take potatoes and give them a 10-minute boiling water bath, just enough to get them a little tender. Then we pummel them with the bottom of a glass, drizzle them with olive oil and herbs, and roast them in a cranking-hot oven. The result is a crispy exterior and a soft, creamy middle, punctuated by pungent garlic and earthy rosemary. They taste incredibly indulgent, but the junk factor is actually pretty low. You could serve these at a fancy dinner party (I haven't done this) or eat them dipped in ranch dressing on the couch in your pajamas while you live-tweet the Lifetime (TELEVISION FOR WOMEN) remake of Flowers in the Attic (I have done this). Whichever way you go with these, I wish you sprout-free spuds and mild weather in case you need to go pick up more.
*Do NOT hold me to this. Pretty much everything with a potato in it has been my favorite potato recipe at some point. God, I love potatoes.
Rosemary-Garlic Smashed Potatoes
Parboiled potatoes are smashed and finished with a high-heat roast.
Category:
Side Dish, Snacks
Yield:
4-6 servings, as a side dish
Ingredients
1 pound small Yukon gold potatoes, washed
2 Tbsp olive oil
Salt and pepper, to taste
2 cloves garlic minced
2 Tbsp. chopped rosemary
Instructions
Preheat oven to 450 F. Line a baking sheet with parchment paper or foil and set aside.
Fill a large stockpot with water and bring it to a boil. Add potatoes and boil for 10-12 minutes. Drain.
Transfer to baking sheet and use the bottom of a glass to lightly flatten the potatoes - you want the skin to break.
Drizzle with olive oil, salt, and pepper. Cook for 25-30 minutes. After the first 20 minutes, sprinkle the garlic and rosemary on the potatoes and return to the oven. When done, the potatoes should be golden on the outside and the skin should be crispy.
Source: Oprah
Don't miss a thing – sign up to receive new recipes by email, or follow me on Facebook, Instagram, and Pinterest.