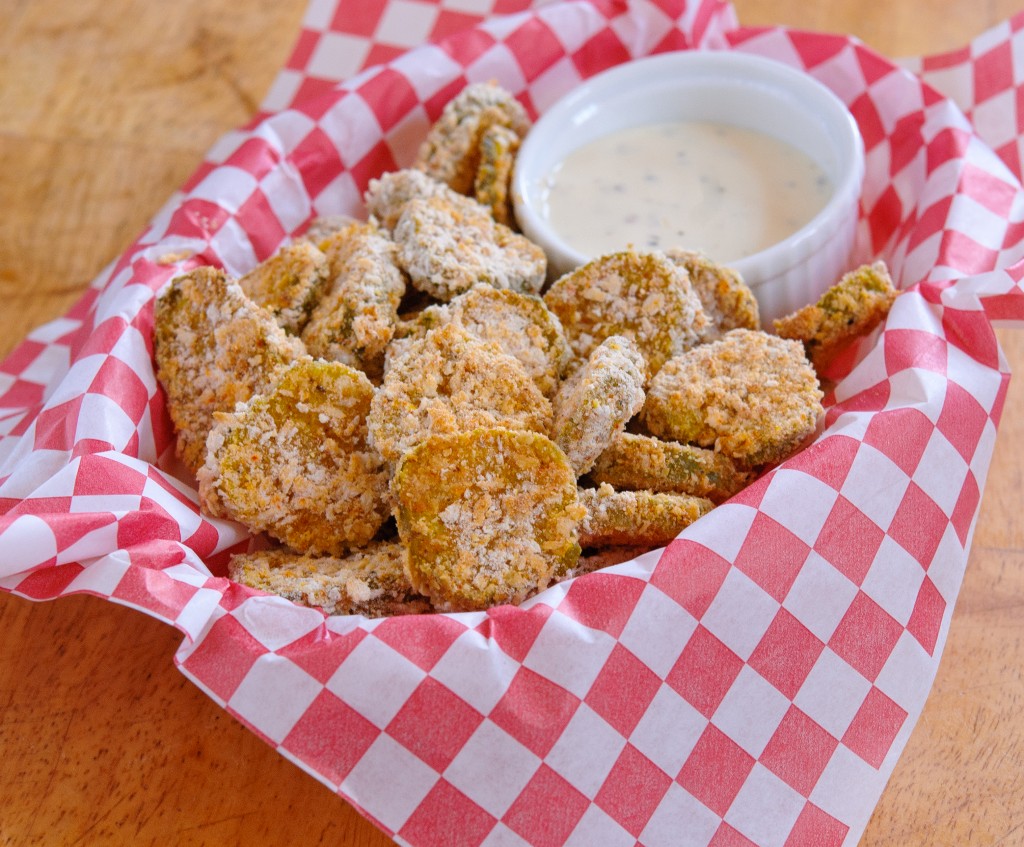 Do you ever go to Hooters? Me neither.
Okay, let me amend my "ever" to "rarely." I've been twice – once for a friend's 23rd birthday (eesh, that one was a long time ago), and another time with clients during a work trip. As a vegetarian with walkable access to several charismatic local sports bars with way better food options, I really have no reason to ever go there. Although honestly, I really dig that they sell pantyhose in the ladies' room. I would've saved a lot of mid-day CVS trips if my office did that – I seriously can't get through a full workday without getting a run in mine.
The first time I went, I ordered the fried pickles. They didn't make much of an impression, because I was 24 and everything I ate that year was fried and dipped in ranch. The second time, in my 30s, I ordered them again, this time more due to the limited menu than any lingering proclivity toward the deep-fried. And whoa. If I hadn't quickly figured out that I could make a variation at home, I might've had a reason to become a Hooters regular.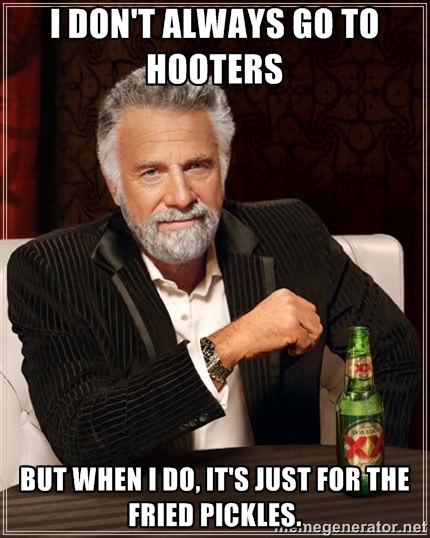 This baked version is obviously lighter and healthier than anything deep-fried, but loses nothing in flavor and crispy satisfaction. If you're a saltaholic snack addict like me, these might be your dream appetizer.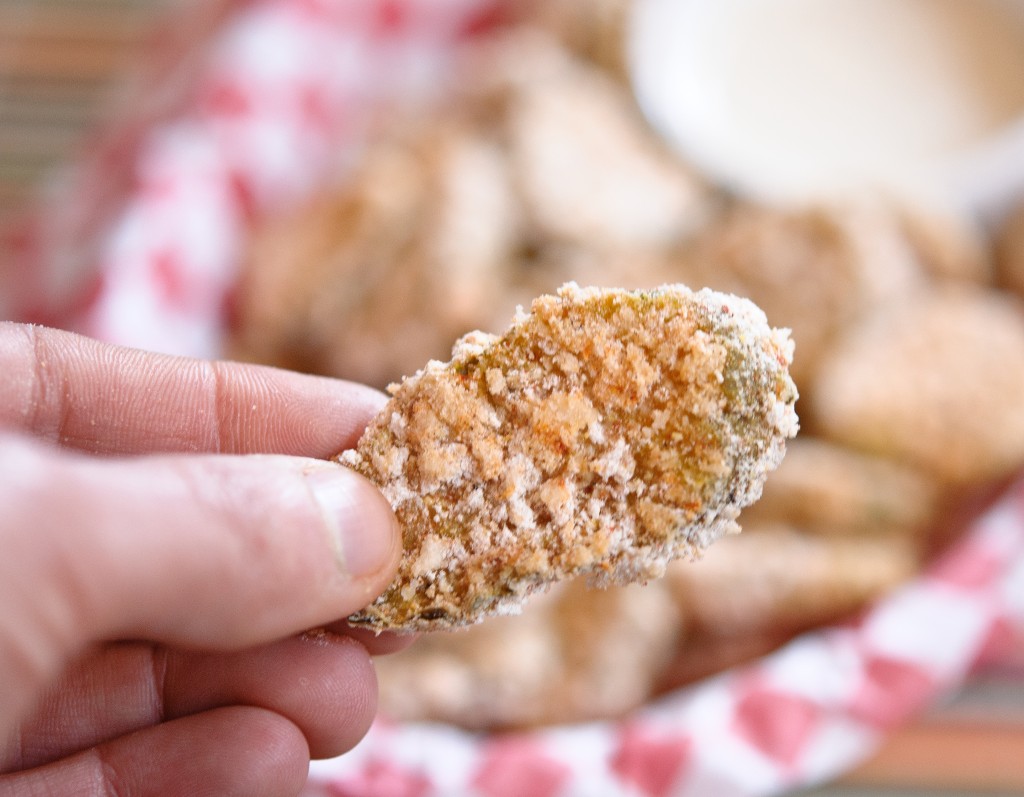 Oven-Fried Pickles
Dill pickle chips are lightly breaded and baked rather than fried for a crispy, salty appetizer.
Ingredients
48 dill pickle slices (the ones with ridges work best to keep the coating on, and the big Claussen ones are my favorite)
1 cup non-dairy milk
1 tsp apple cider vinegar
½ cup panko breadcrumbs
¼ cup fine cornmeal
¼ cup all-purpose flour
½ tsp garlic powder
½ tsp onion powder
½ teaspoon smoked paprika
½ tsp sea salt
Several grinds fresh black pepper
Cooking spray
Instructions
Preheat oven to 425 F. Line two baking sheets with parchment paper or lightly oiled foil.
Remove pickles from jar and drain on paper towels.
Combine milk and vinegar in a bowl and set aside.
In another bowl, combine breadcrumbs, cornmeal, flour, garlic powder, onion powder, smoked paprika, salt and pepper.
Dip each pickle slice in the milk/vinegar mixture, then dredge them in the breadcrumb mixture, thoroughly coating each side. Place on baking sheets and spray tops lightly with cooking spray.
Cook for 5-7 minutes, then turn over and cook for another 5 minutes. Remove and let cool for at least five minutes before serving.
Serve with your favorite ranch dressing, aioli or other dip of choice.
Notes
If you aren't concerned with making these vegan, you can sub buttermilk for the non-dairy milk & vinegar.
Nutrition Information
Serving size:
8 pickles
Calories:
82
Fat:
1g
Carbohydrates:
16g
Sodium:
1213g
Protein:
2g
Source: Adapted from Mary's Bites