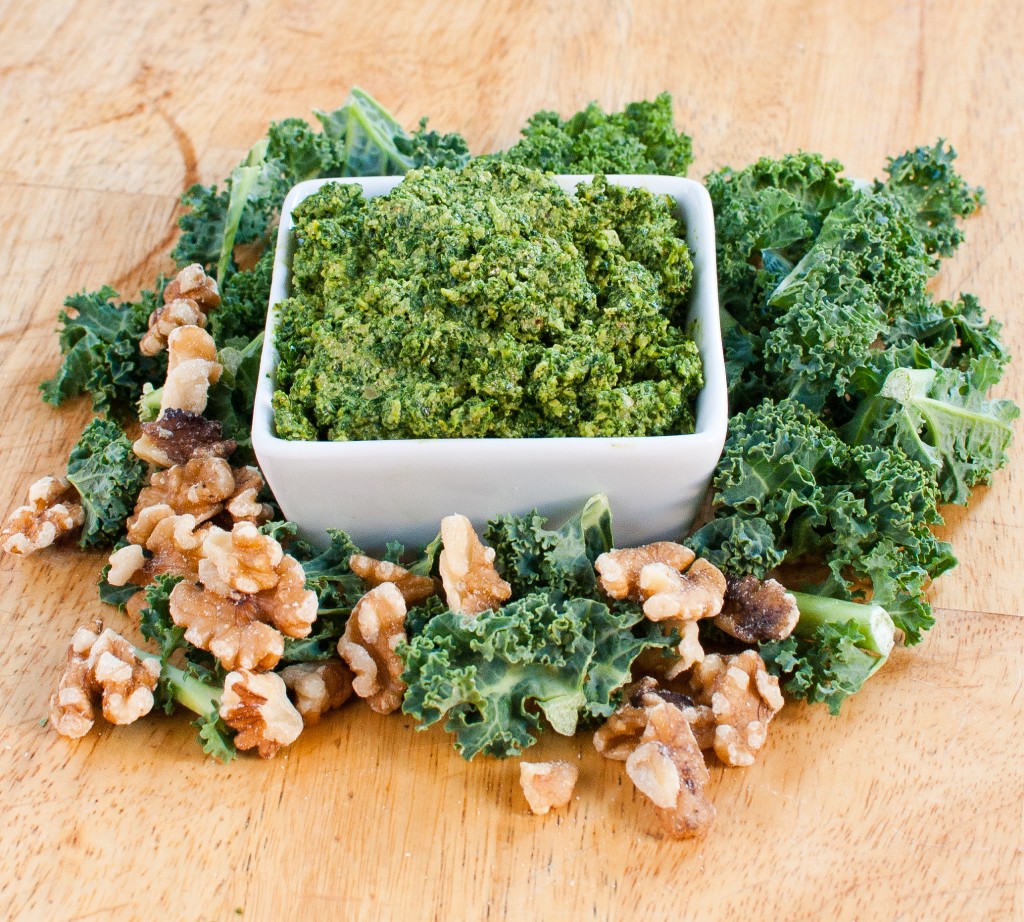 So my local Safeway sells kale one way and one way only: in a massive, Costco-sized three-pound bag. None of this namby-pamby "by the bunch" b.s. you see at Whole Foods. Nope, Safeway looks you right in the face and says "Hey man. If you want some kale, you'd better WANT SOME KALE." Challenge accepted, Safeway.
For the record, three pounds may not sound like a lot, but when we're talking about leafy greens…that's a whole lot of leafy greens. I have trash bags at home that are smaller than this. It takes up a huge chunk of real estate in my fridge so I have to make a concerted effort to eat it down a little more every day until it's time to go back to Thunderdome…uh…Safeway…and get more. Needless to say, I eat a lot of kale. Smoothies for breakfast. Ribboned and dispersed harmlessly through my lighter salad greens at lunch. Baked into crispy chips as a snack. And massaged, sautéed, braised and pureed six ways from Sunday all other times of the day, until every last bit is gone. Obviously pesto was going to happen at some point. Why not? It's hardier than basil and doesn't turn that awful dark color if you leave it out for a few minutes. No, simple oxygen is no match for the rugged kale leaf. It makes a beautiful bright green pesto that in turn is a fantastic spread for sandwiches or pizzas, or of course thinned out with a little water and mixed into pasta. As an added bonus, this vegan version is healthy as all get out. Nutritional yeast stands in for the parmesan cheese and cuts way down on the fat, while still lending a nutty, cheesy taste that does wonders for the flavor. This is such a good light replacement for traditional basil/parm pesto – and now that I have this in my back pocket, I can make tons of it and freeze it. Gotcha, Safeway – I've found your loophole. Check and mate, and on to the next three-pound bag.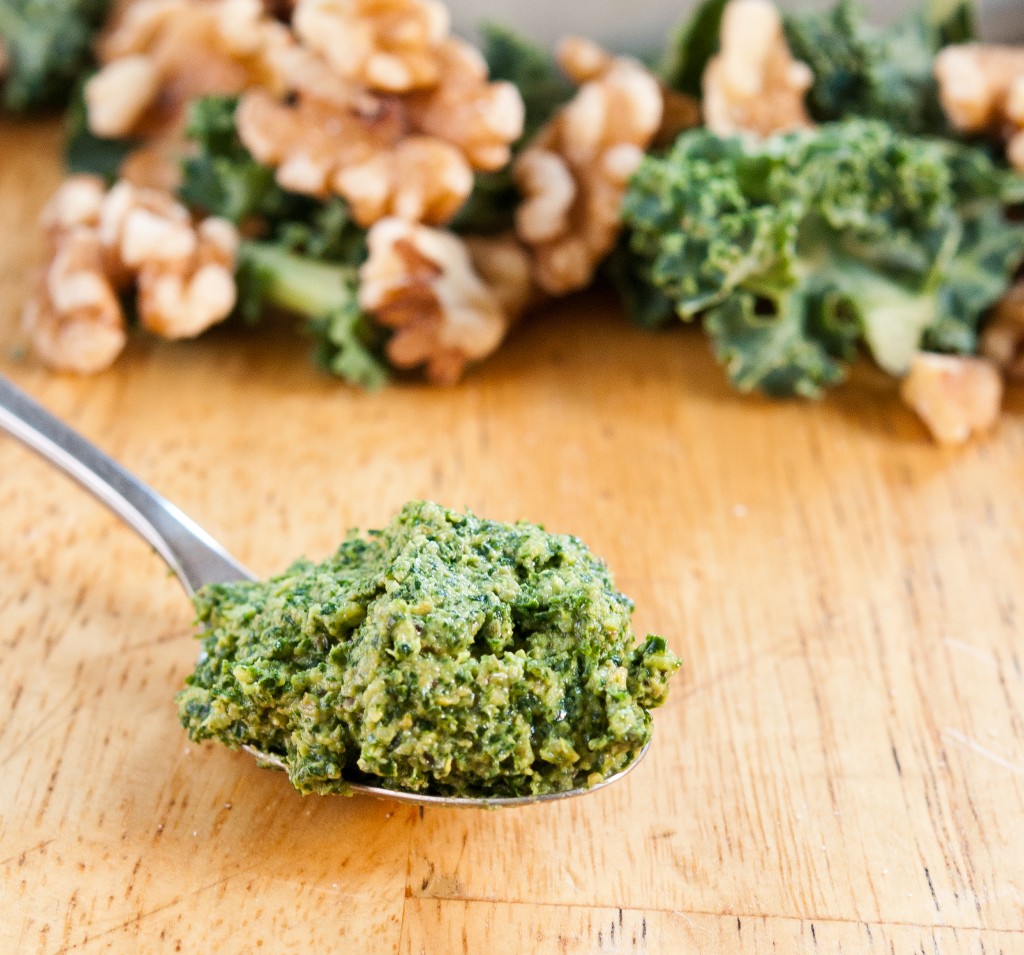 Prep time:
Total time:
A healthy, vitamin-packed vegan pesto.
Ingredients
4 cups chopped kale leaves
½ cup raw walnuts
¼ cup nutritional yeast flakes
1 clove garlic
Salt and pepper to taste
⅓ cup olive oil
Instructions
Combine the kale, walnuts, nutritional yeast flakes, garlic, salt, and pepper in a blender or food processor and pulse until blended. With the motor running, drizzle in olive oil until pesto is relatively smooth. Remove and store covered in refrigerator until ready to use.
To use as a sandwich spread: spread thinly on bread.
To use as a pizza topping: Add a bit of olive oil to the desired amount to make it a bit thinner and more spreadable. Spread evenly on crust and cover with toppings.
To use with pasta: Add hot pasta water to the desired amount of pesto and stir until desired consistency (somewhat thin like a sauce). Toss into pasta.