Happy St. Patrick's Day! Did you have a little too much to drink this weekend? I'm not judging (unless you are the drunk girl who was yelling outside my window at 3:30 in the morning, in which case I am judging a little). I live within a three block radius of no fewer than three Irish bars, so St. Patty's is pretty big around here. We actually start celebrating two weeks early with a giant parade that inexplicably includes both car and dog shows, and is followed by half the population of greater DC stumbling around between the three Irish bars for the rest of the weekend. These days I tend to keep a low profile and enjoy some Irish-inspired food instead, because I'm old and boring and my liver can no longer tolerate the havoc I used to wreak on it in the name of the Irish.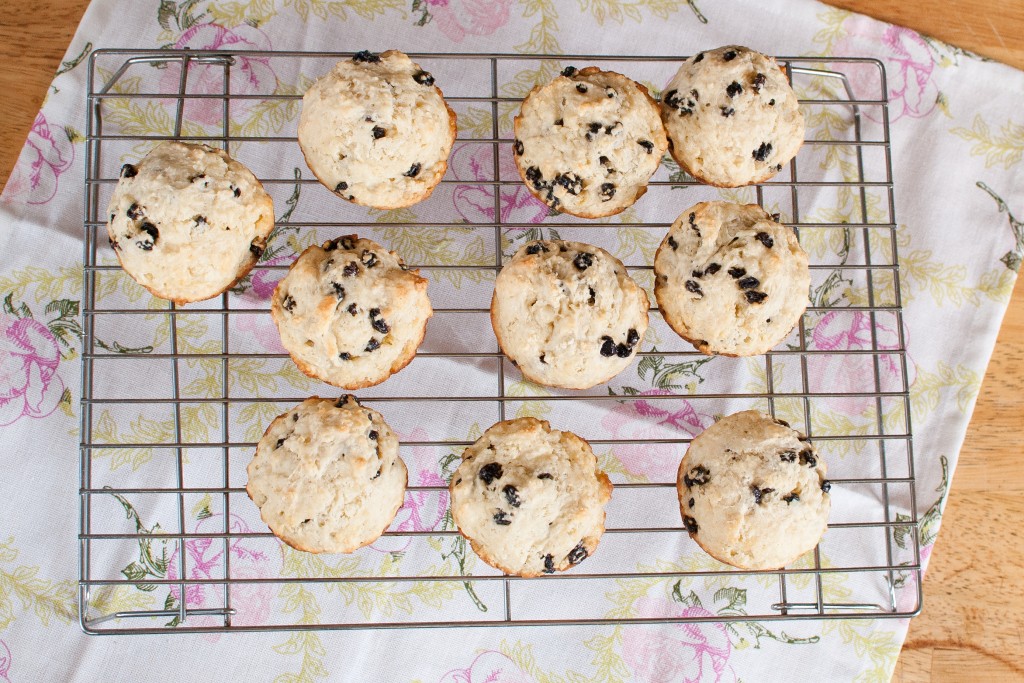 If you're more fun than me and the weekend's festivities have left you feeling a little green this morning, these Irish soda bread muffins are just the thing to soak up the excess and settle you down. Actually, they're good anytime. They take about five minutes to whip up and twenty minutes to bake, so if you didn't plan anything for St. Patrick's Day or if you want a quick snack or breakfast any other day, these are ideal. They're soft and flaky with a bit of sweetness from dried currants, and so good warm out of the oven that I sucked down two before I even realized what happened (now you're judging me, but that's okay. I judged myself a little for that too). These also freeze really well, so you can put away a few for quick breakfasts or snacks – that is, if you have any left over. Somehow I don't think I will.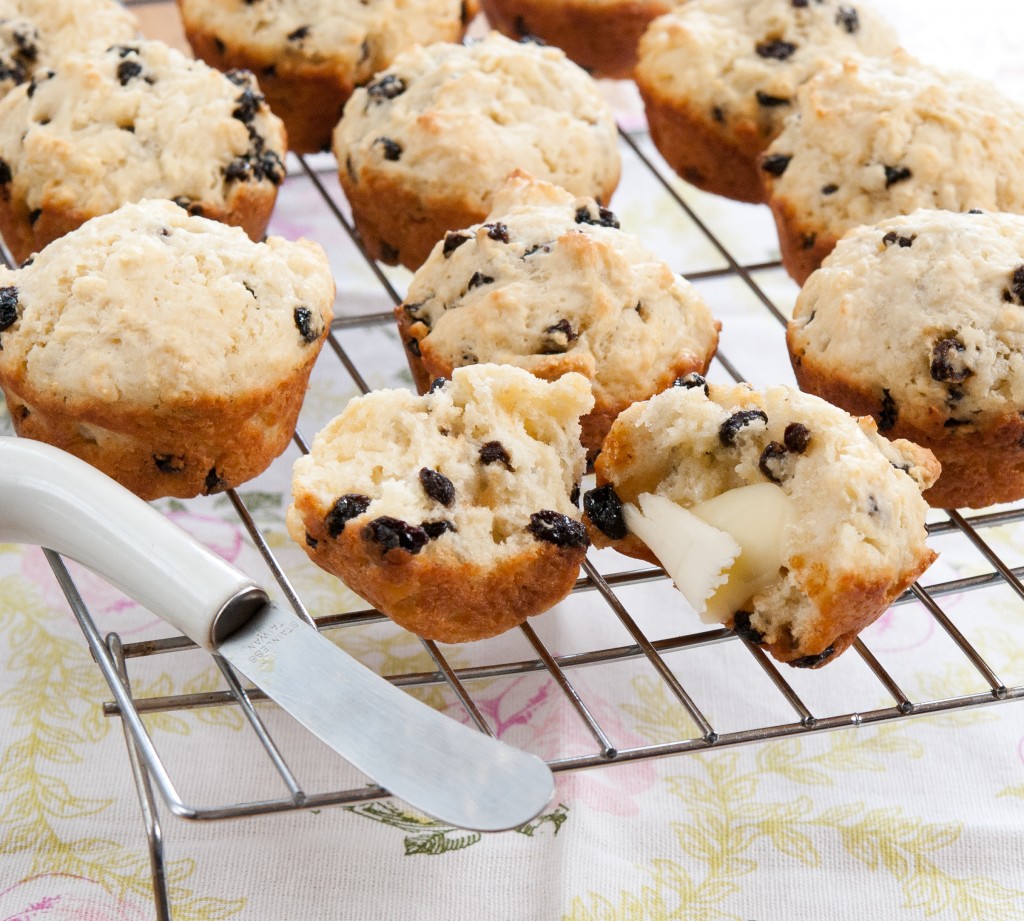 Irish Soda Bread Muffins
Irish soda bread, turned muffin for a quick, portable snack or breakfast.
Category:
Breakfast, Snacks
Ingredients
2 cups all-purpose flour
3 Tbsp granulated sugar
1½ tsp baking powder
½ tsp baking soda
½ tsp salt
1 large egg
1 cup buttermilk
4 Tbsp (1/4 cup) butter, chilled
¾ cup dried currants (substitute raisins)
Instructions
Preheat oven to 375 F. Line or grease a muffin tin and set aside.
Combine flour, sugar, baking powder, baking soda and salt in a large bowl.
In a smaller bowl, combine egg and buttermilk and whisk well to combine.
Using a pastry cutter or two knives, cut the butter into the flour mixture until the mixture resembles pea-sized crumbs.
Pour buttermilk mixture into flour mixture and stir to combine. Fold in currants.
Divide batter evenly in muffin cups and bake for 20 minutes, or until a toothpick inserted in the center comes out clean. Cool in pan for five minutes, then transfer to a wire rack to cool completely.
Nutrition Information
Calories:
150
Fat:
4g
Carbohydrates:
23g
Sugar:
8g
Sodium:
230g
Protein:
4g
Source: RecipeGirl