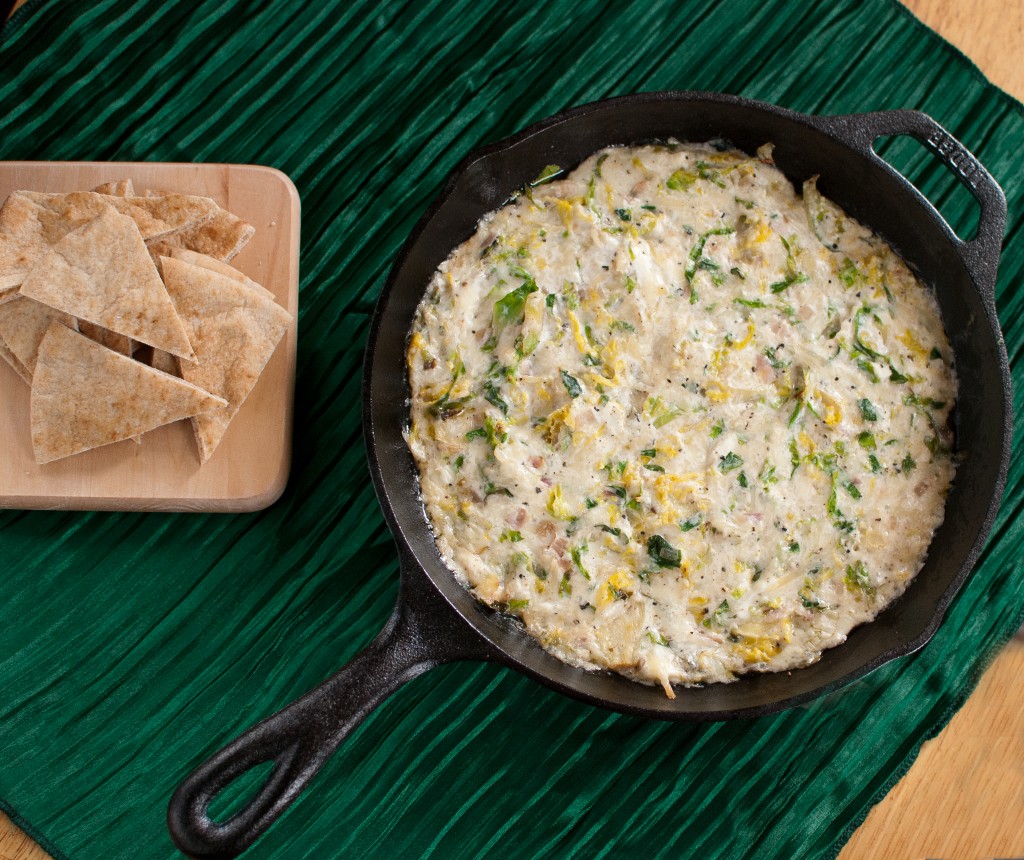 Hey, you. Yeah, you. I saw you start backing slowly away when you saw the title of this recipe. I saw the look on your face when you read "Brussels sprouts." Saw your nose crinkle up as you remembered the god-awful smell of sulfurous sprouts simmering on the stovetop as you begged your mom for green beans, broccoli, peas, anything but sprouts. Let those memories wash over you for just another moment, because we're about to erase them forever. We're friends, right, you and me? I'm asking you to trust me. This is a culinary trust fall. Turn around, close your eyes, and lean back. I've got you. You're going to be just fine.
Let me say in the interest of full disclosure that I am a HUGE Brussels sprout advocate. Maybe even an ambassador. I never had them steamed or boiled growing up, so I have no traumatic memories of coming home from school and recoiling in horror while wondering who converted my home into a fart factory. The first time I ever had them roasted (my second ever blog post, let's have a slow clap for that food photography, please), I was an instant devotee. I think I've actually rescued more than two handfuls of people from a fate of lifetime sprout hate, and this recipe should up that number considerably. I first made it as an appetizer for Christmas dinner, and the creamy, cheesy goodness won everyone over immediately. I made it again last weekend just because, and finished it off yesterday for lunch with a big pile of carrot sticks while I was snowquestered. Let me tell you, it really helped get me through the hardship of several hours of light rain falling across the city.
Regardless of whether you're braving not-so-harsh winter weather, hosting a fancy dinner party, or just undertaking the considerable responsibility of becoming a Brussels sprout ambassador, grab some sprouts while they're still in season and whip this up – it's so easy and fast it doesn't even matter if you hate it. But you won't. Trust fall, remember?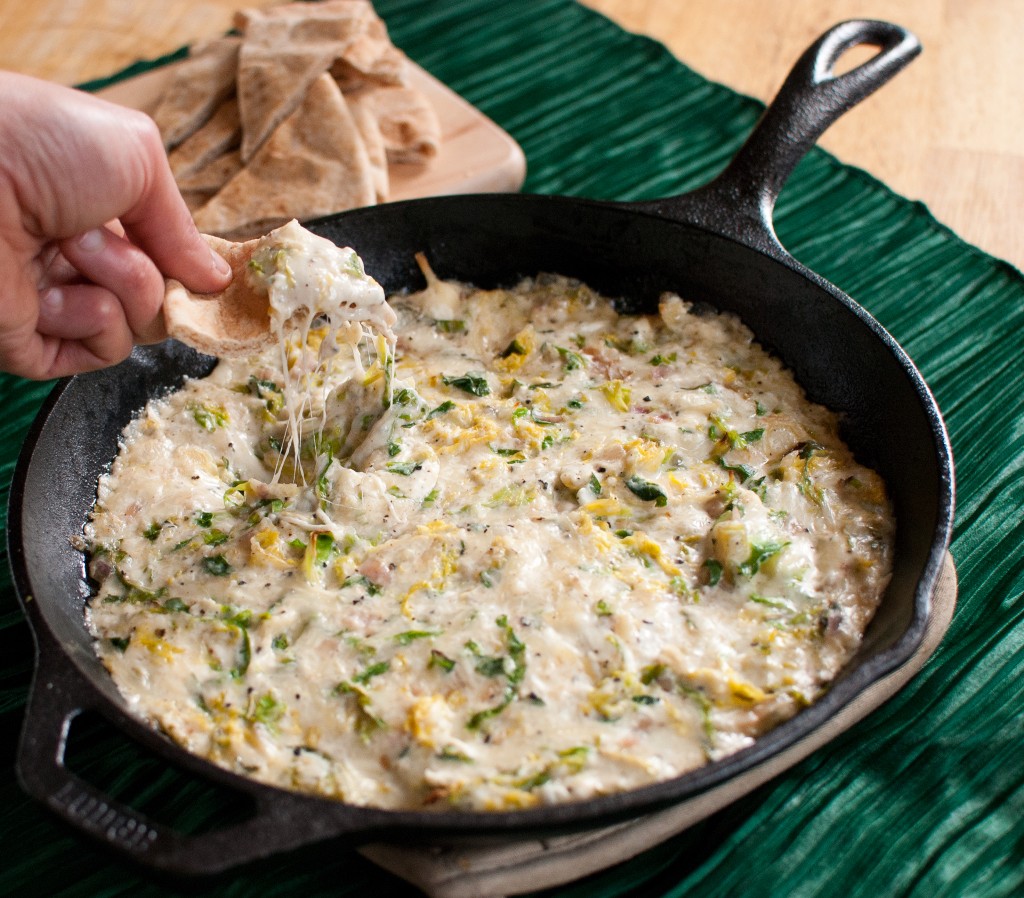 Creamy Brussels Sprout Dip
A rich, creamy dip perfect for parties - and perfect for sneaking Brussels sprouts into people's worlds.
Ingredients
½ cup fat-free Greek yogurt
4 oz (1/2 package) Neufchatel or low-fat cream cheese
1 cup part skim mozzarella cheese
¼ cup shredded parmesan cheese
⅛ tsp cayenne pepper
2 Tbsp olive oil
2 shallots, minced
2 cloves garlic, minced
3 cups shredded Brussels sprouts
¼ tsp kosher or sea salt
¼ tsp black pepper
Instructions
Preheat oven to 375 F.
In a medium bowl, stir together yogurt, Neufchatel/cream cheese, mozzarella, parmesan and cayenne pepper and set aside.
Heat 1 Tbsp of the olive oil in an oven-safe or cast iron skillet over medium heat. Add shallot and garlic and cook for two minutes, stirring frequently. Add Brussels sprouts, salt, and pepper and cook for 4-5 minutes until somewhat wilted. Remove from heat and let cool slightly.
Add Brussels sprout mixture to the cheese mixture and stir to combine.
Wipe out any remnants from the skillet and grease with the other tablespoon of olive oil. Transfer mixture from the bowl to the skillet and bake for 12-14 minutes until sides are bubbling and top is lightly browned.
Let cool for five minutes and serve in skillet with pita, chips or veggies.
Notes
For the mozzarella, it's best to buy a block and shred it yourself with a food processor or hand grater. Pre-shredded cheese has anti-caking agents which prevent it from melting as well as the blocks.
Nutrition Information
Serving size:
⅙ of skillet
Calories:
190
Fat:
13g
Carbohydrates:
7g
Sugar:
3g
Sodium:
235g
Protein:
13g
Source: Slighty adapted from Minimalist Baker