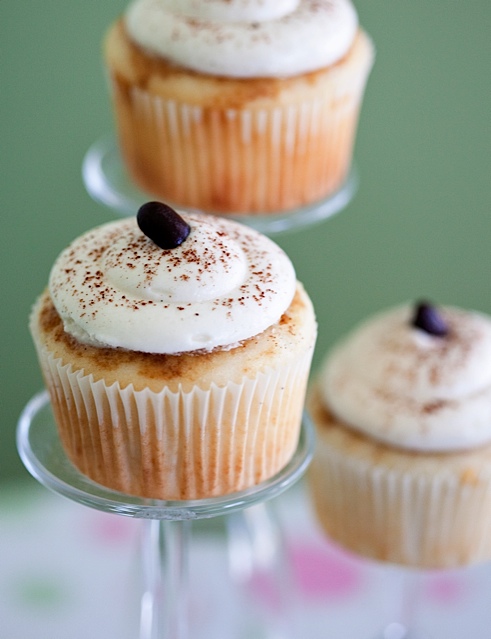 It's been a month! A month since I've updated my now 13-month-old blog (does that mean my blog is a toddler now? And I didn't even get it a smash cake). Work has been crazy, the holidays are always insane…excuses, excuses. If I made New Year's resolutions, I'd make one to be the same perpetually prolific Jill of all trades in real life that I am in my head.
I don't really believe in New Year's resolutions, though. Can't stand them, in fact. I think you set yourself up for failure as soon as the intentions leave the safe confines of your mind and reach other human ears. Plus, they virtually ensure that the gym will be utterly, miserably packed for the first six weeks of the year, until everyone remembers that they hate working out. I mean, come on – we all have our faults. Pretending that we're going to change for two weeks in January is fun, but it never really sticks. Case in point: every year, I decide that this is the year I'm going to become an Organized Person, so I buy a day planner with the intention of keeping it (and a roller ball pen) always on my person, so that I may take notes throughout the day of things I should remember or stuff I have to do. In my most successful year, I lasted a week and a half. In my (two) least successful years, I've lost the thing within two weeks of the New Year. So then I'm disorganized AND filled with shame. Nobody wins.
But we all have to have goals, so this year I'm setting New Year's dissolutions instead of resolutions – attainable "goals" that could perhaps be more accurately categorized as "faults." But at least I know I can achieve them, and you can, too!  Here they are, with tips on how best to meet them:
Be late for as many things as possible. When tracking dangerously close to being on time, change your top so that your shoes no longer match, and then spend twenty minutes looking for the left shoe of the new pair. Then notice how much hair you've shed on your coat and spend another ten minutes lint-rolling it. Also, if you write a blog, do your New Year's post no earlier than January 15th.
Make sure your DVR is always dangerously full. If you're not getting a warning message every week that Parenthood can't be recorded because you're almost out of space, find a Real Housewives marathon on Bravo and schedule it immediately. In case of emergency, locate an airing of The Shawshank Redemption, which is always on somewhere, to fill the extra space.
Drink more vodka. No need to explain how to do this, I think. Just make it happen.
Break Guinness Book record for how many receipts can be stuffed into one purse. If you fill the first one before the end of January, congrats! Buy another purse, put the receipt inside it, and start anew.
Keep trying to dislike Zooey Deschanel. Okay, I am totally failing at this, so I can't tell you how to do it.
See? Five perfectly safe, reachable goals. Except for the last one, which I am hereby replacing with this one: Eat cupcakes, and always eat exactly one more than is socially acceptable. What is socially acceptable depends on where you are at the time of consumption. One example would be a dinner party with 12 people and 12 cupcakes – you know what to do.
This particular New Year's dissolution is especially easy to achieve with these tiramisu cupcakes – in the interest of full disclosure, let me say with no beating around the bush that THESE ARE A ROYAL PAIN IN THE ASS TO MAKE. See? I've just shouted it from the rooftops, so you can't blame me when you're covered in flour and taking shots of leftover Kahlua. I am actually considering hiding them on my Excel cupcake menu, to prevent the Crying Game-style weeping that occurs whenever someone requests these.
Wow, I'm really selling these, huh? Maybe my 6th dissolution should be "Post recipes on blog; ensure nobody will ever make them." Seriously, though, they aren't really that intensive (you know, compared to like, splitting the atom) and they are totally worth it. There's a reason why they're one of the most-requested on my menu. Fluffy white cake soaked in sweet coffee syrup, filled with a ridiculous Kahlua and mascarpone filling – these are everything you love about tiramisu in a cupcake. You'll definitely want to eat at least one more than is socially acceptable. Happy belated New Year, everyone!

Tiramisu Cupcakes
All the flavors of tiramisu, in a cupcake.
Ingredients
Mascarpone Filling
1 cup (8 oz) mascarpone cheese
3 Tbsp Kahlua
¼ cup sweetened condensed milk
1 8-ounce tub frozen vanilla whipped topping (I use Trader Joe's)
Cupcakes
3 cups all-purpose flour
3½ tsp baking powder
2 cups granulated sugar
1 cup (2 sticks) unsalted butter, at room temperature
4 large eggs, at room temperature
1 Tbsp vanilla extract
1 cup milk
Coffee Basting Liquid
⅔ cup water
½ cup powdered sugar
1½ Tbsp instant coffee
Frosting
1 8-oz package cream cheese, at room temperature
1 stick (4 oz) unsalted butter
3 cups powdered sugar
1 tsp vanilla extract
Dark chocolate, to garnish (optional)
Instructions
Mascarpone Filling:
Beat mascarpone, Kahlua, and sweetened condensed milk until well-combined. Fold in whipped topping. Cover and refrigerate for at least 4 hours or overnight. Attempt to refrain from eating it all with a spoon while you wait.
Cupcakes:
Preheat oven to 350 F. Line two cupcake pans with paper liners and set aside. Combine flour and baking powder in a small bowl and set aside.
In a medium bowl or the bowl of a stand mixer, cream the butter and sugar until pale and fluffy, about two minutes. Beat in eggs one at a time, mixing well between each addition. Add vanilla and beat just until incorporated.
Add the flour mixture in three additions, alternating with the milk and beginning and ending with the flour, until combined and smooth.
Divide batter evenly among cupcake liners, filling each ⅔ - ¾ full. Bake for 20-23 minutes, until a toothpick inserted in the center comes out clean. Cool in pans for five minutes, then remove to wire racks to cool completely.
Coffee Basting Liquid:
While the cupcakes are baking, boil the ⅔ cup of water. Stir in instant coffee and powdered sugar and set aside to cool.
Frosting:
Beat the cream cheese on medium speed until fluffy, about one minute. Add the butter and beat until fluffy and incorporated, another minute. Beat in powdered sugar, one cup at a time, until smooth. Beat in vanilla.
Put it all together:
Poke several sets of holes in the top of each cooled cupcake with a fork. Using a basting brush, brush the coffee mixture generously on the top of each cupcake.
Fill a pastry bag with a small tip or a condiment bottle with the mascarpone filling. Place the tip into the center of each cupcake and fill until it looks like it's about to burst (this is a fun game for me). A good place for the leftover filling is your mouth.
Frost each cupcake and garnish with dark chocolate shavings (I use a vegetable peeler or microplane zester, depending on my mood).
Source:
Cupcakes from
AllRecipes
, the rest from
Food.com