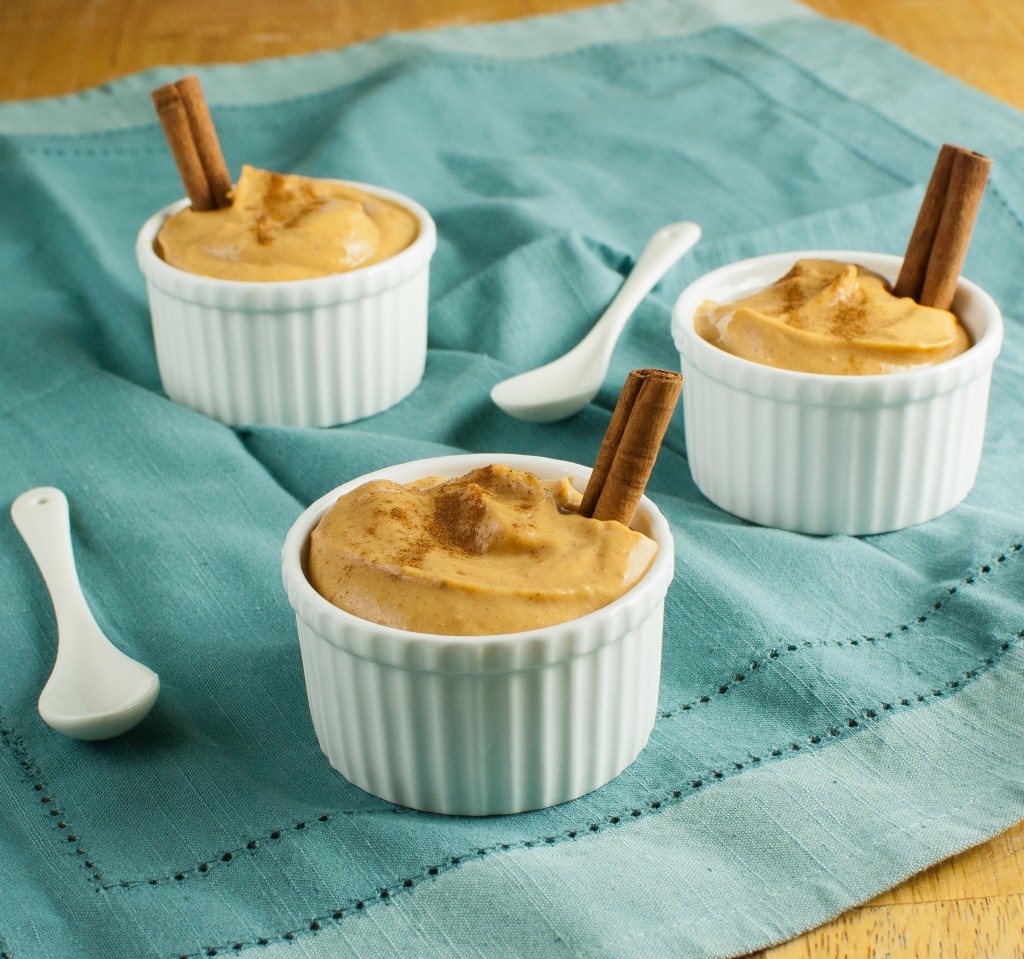 It happens to the best of us. You plan the perfect holiday dessert. You go to four different grocery stores to get the ingredients. Maybe you even order something online. You're so excited to share your kitchen prowess with your family and friends, and then…something goes horribly wrong. The pie doesn't set. The souffle falls as soon as the oven door opens. The cake doesn't rise. And what are you left with? The dregs of all the ingredients you worked so hard to find, just enough to be completely useless if you want to remake your failed creation. Your own dashed hopes. Oh, and no dessert.
If you're like me, and this happens to you often enough that you always, always have to have a backup plan, this is for you. This is your five-minute, failsafe, "look what I just whipped up!" backup dessert. This warmly spiced pumpkin mousse, made creamy with silken tofu and sweetened with maple syrup, can be served in individual ramekins, or spooned into miniature pie or pastry shells and topped with whipped cream for a makeshift pumpkin custard "pie." It's also on the lighter side, so it won't contribute to the almost inevitable post-Thanksgiving dinner sweats.
These days, I avoid dessert disasters by flying down to Florida and enjoying Thanksgiving dinner out with Nor's family, but I still wanted to share this before I head down there so you have something in your back pocket – and frankly, I think this is good enough to be your first option. But then I'd have to think of a backup plan for the backup plan, and I'm just not that prepared.
Happy Thanksgiving, everyone! Wherever you travel, whatever you make, and whomever you enjoy it with, I hope it's safe and wonderful.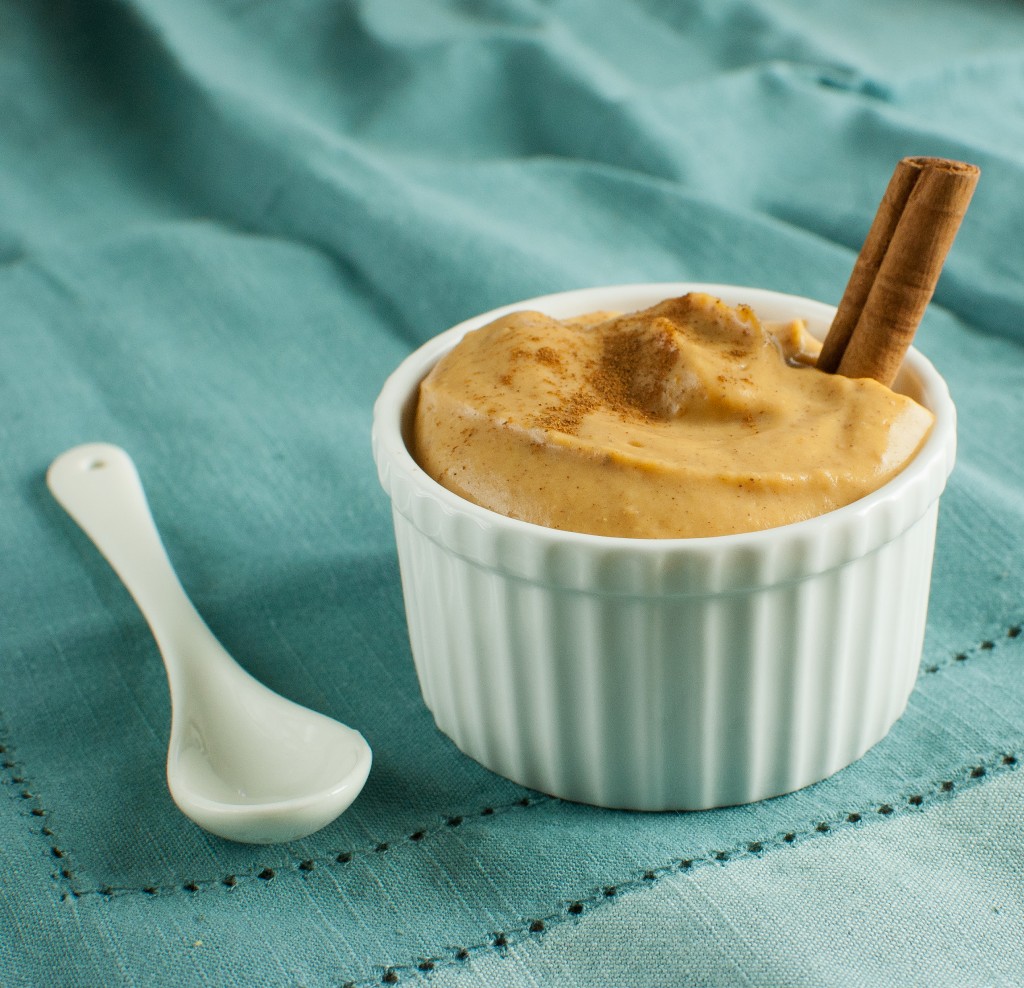 Healthy Pumpkin Mousse
A fast, failsafe dessert for a holiday (or any day).
Ingredients
1 (15 ounce) can pumpkin puree
1 (12 ounce) package silken tofu
⅓ cup pure maple syrup
1 tsp cinnamon
1 Tbsp pumpkin pie spice
1 tsp vanilla extract
1 Tbsp tapioca flour (or cornstarch)
Instructions
Combine all ingredients in the bowl of a food processor or blender. Blend until smooth and uniform. Chill until ready to serve.
Serve in ramekins, miniature pie shells, or pastry cups. Top with whipped cream if desired.
Don't miss a thing – sign up to receive new recipes by email, or follow me on Facebook, Instagram, and Pinterest.