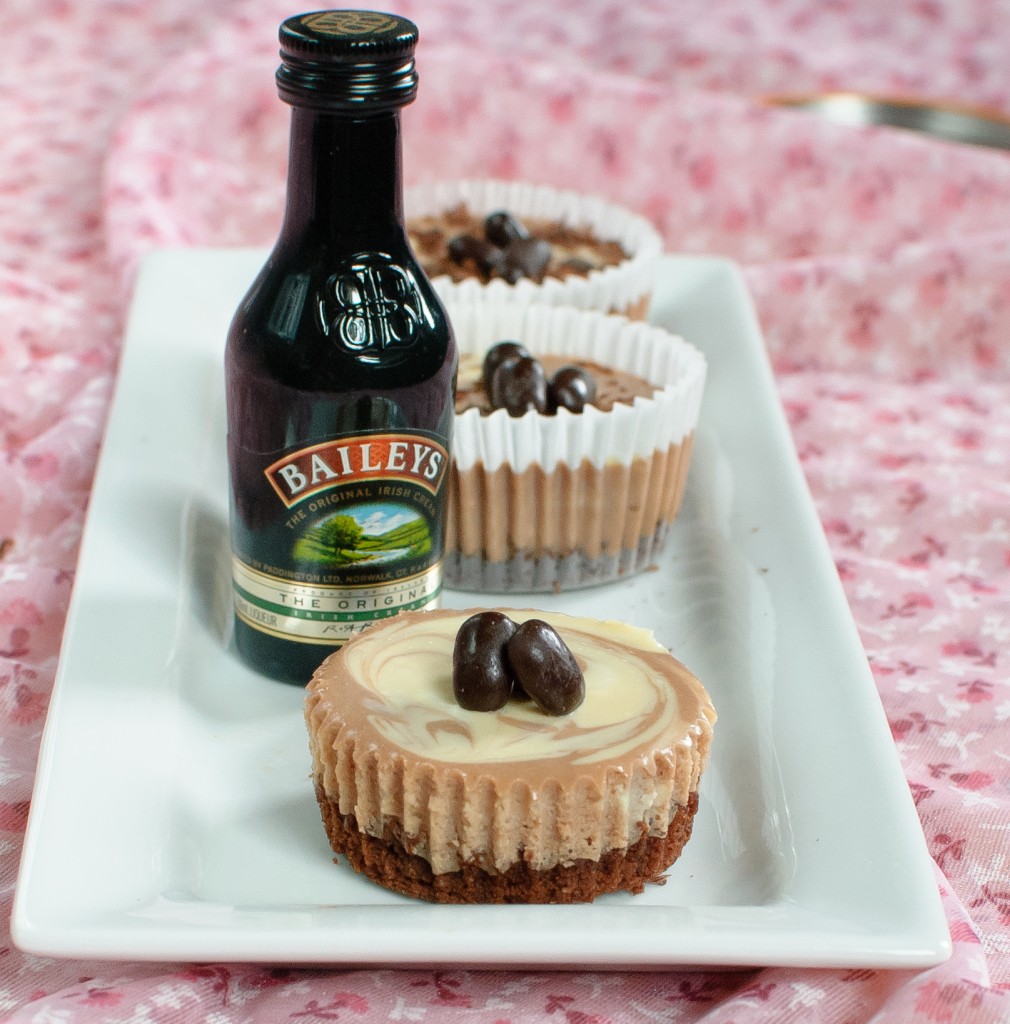 For the past couple of years, I've done this thing at work where I try to make special cupcakes for everyone on my team's birthday. They pick a flavor off of my menu and get a half-dozen to take home, and the rest of the batch is for everyone to enjoy. This was really easy when I was on a six-person team, slightly more difficult when we kept adding on new people and eventually got into the double digits – and on top of that, they ALL have summer birthdays. Seriously. I think there's maybe one November, but June, July, and August are teeming with coworker birthdays.
This shouldn't really matter since I switched projects in April and am again on a much smaller team, but none of the people on my new team like sweets. Besides, after three-plus years on the old team, I kinda still liked them, so I try to keep up.
Try is the operative word. I'm currently between two and three months behind. Whoops.
These, for example, were for a June birthday. And this coworker does not order from my menu. I'm not even sure she looks at it. She gives me a list of flavors that she likes and my job is to make magic happen. If I were a bad friend, I'd pick two flavors that don't remotely go together. But I'm not a bad friend, and she is an excellent friend who deserves magic cupcakes (maybe even more than once a year), so she gets Bailey's and chocolate instead of peanut butter and orange. And she also gets the added bonus of feeling like she's having a drink at work – Lord knows we all need that sometimes.
These are now on the menu for good – they're such a fun departure from a standard cupcake. Dense, rich, and creamy, one at a time is all you'll need, but you'll definitely be back for more. And you'll be sending silent thank yous to my coworker for inspiring a new addition to the repertoire for the second year in a row.
Bailey's Cheesecake Cupcakes
Ingredients
Crust
1½ cups chocolate cookie crumbs (I used chocolate animal crackers; Oreos or chocolate graham crackers work well, too)
4 Tbsp butter, melted
Cheesecake
1½ lbs cream cheese (three 8 ounce packages), room temperature
1 cup + 2 Tbsp granulated sugar
4 Tbsp all-purpose flour
3 large eggs, at room temperature
½ cup sour cream
⅓ cup Bailey's Irish Cream or other Irish Cream liqueur
¼ cup unsweetened cocoa powder
Instructions
Preheat oven to 350 F. Line 18 cupcake wells with paper liners.
In a medium bowl, mix the melted butter with the cookie crumbs. Divide crumbs between cupcake tins. Use the bottom of a glass to press down firmly (each liner should have ¼-1/2 inch crust).
Bake for ten minutes. Remove from oven and set aside. Reduce oven temperature to 325 F.
In a large bowl or the bowl of a stand mixer, combine cream cheese, sugar and flour. Beat on medium speed until smooth, about two minutes.
Beat in eggs one at a time until each is incorporated.
On low speed, beat in the sour cream and Bailey's until incorporated.
Remove about one cup of the batter and set aside.
Sift cocoa powder into the large bowl and beat on low speed until incorporated.
Fill liners about ⅔ full of the chocolate batter. Dollop a bit of the white batter onto each cupcake and use a toothpick to create a marble effect.
Bake for 18-22 minutes, until tops are set. Cool completely in pans, then refrigerate. Serve chilled, garnished with espresso beans or chocolate shavings.
Source: Adapted from AllRecipes
Don't miss a thing – sign up to receive new recipes by email, or follow me on Facebook, Instagram, and Pinterest.