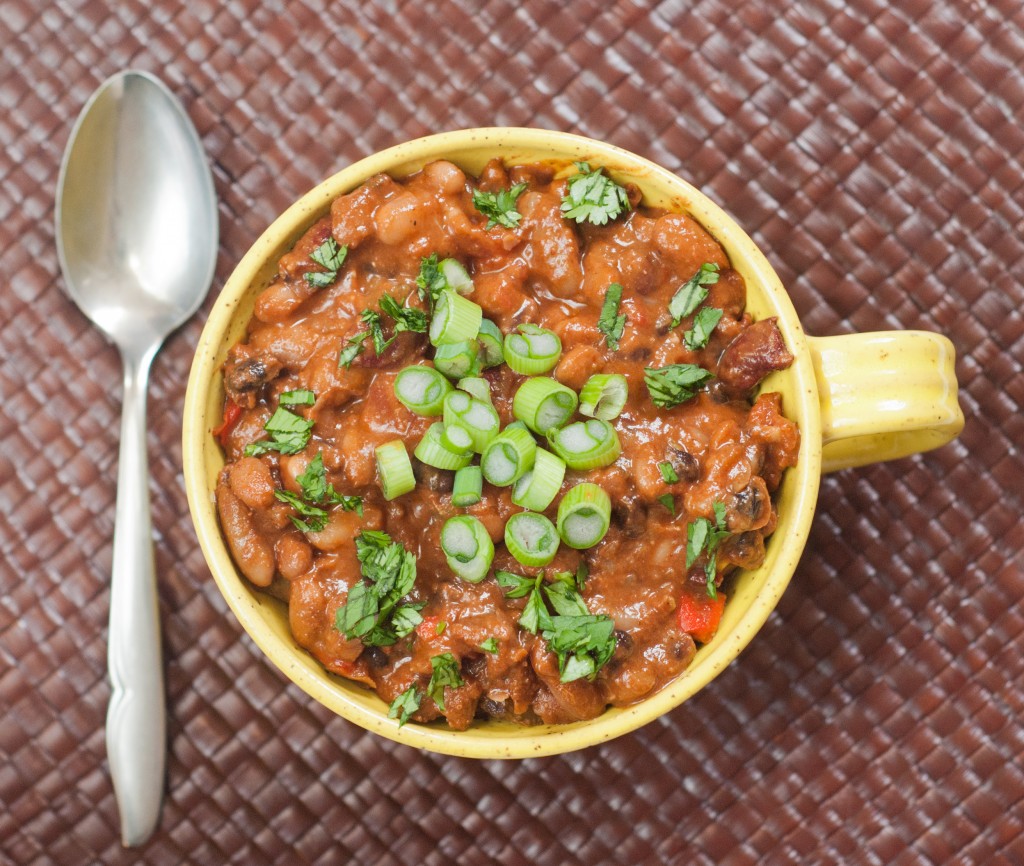 Look, I like spring. Who doesn't? New life in the air, the bitter chill of winter replaced by the still-crisp promise of coming warmth, the hardiest of crocuses fighting their way up through the solid remnants of the last frost…that's all well and good, but here's my problem:
IT'S NOT SPRING.
Today is the first of February, and I've just been informed by my usually dour but suddenly cheery local meteorologist that it'll be 67 degrees today. Tell me that on the first of April? I'll be ecstatic. But right now, I feel cheated of my winter. Where are my evenings huddled under blankets with mugs of spiced (and spiked, obviously) cider? Where are my hushed mornings laced with the whisper of falling snow? Most importantly, where is my chance to ceaselessly mock the panicked hordes buying the grocery stores out of toilet paper and bread? No, I'm not ready for spring yet, and I will kick, scream, stubbornly wear my winter coat, and make hearty comfort food until 11:59 on March 19th. So there, spring.
I'm sharing my favorite chili recipe on this particular day, a 67-degree February day, as an act of peaceful protest against this winter's apparent desire to go out like a lamb without ever really roaring in. I will call it Occupy: Winter. When we get two feet of snow in three weeks, you'll likely point me back to this post and laugh, but I'll just be patting myself on the back for a successful campaign.
All bitterness about floundering winters aside, I can eat this chili in any weather (although you might want to ask me again halfway through a DC July). It has a ton of flavor, and is extraordinarily hearty for a vegetarian chili thanks to its two special ingredients – peanut butter and cocoa powder. No, before you ask, I did not have a glass of wine and accidentally shuffle my chili recipe with my peanut butter cup recipe – I know it sounds strange, but these two additions make this chili everything wonderful that it is. Although you can't taste it, the peanut butter adds a rich flavor that tempers the heat, and the cocoa a subtle depth and beautiful color. Together with five different beans, you can taste winter in every bite, even when it's 67 degrees. Something you can also taste? An incredibly easy one-pot meal that's perfect for Super Bowl Sunday.
Vegetarian Five Bean Chili
Yield:
Approximately one metric ton. Seriously – this very nearly overflows my 6-quart stockpot. Feel free to halve it if you're not a sucker for leftovers and pawning food off on everyone you know like I am, or if you're not making this for a large group of hungry football fans.
Ingredients
1 cup dried kidney beans
1 cup dried cannellini beans
1 cup dried black beans
1 cup dried pinto beans
1 cup dried navy beans
3 Tbsp olive oil
1 large onion, diced
4 ribs celery, diced
8 oz cremini or white mushrooms, quartered
3 carrots, diced
2 red or green bell peppers, diced
3 serrano chili peppers, minced (remove ribs and seeds for less heat)
3 cloves garlic, minced
¼ cup chili powder
1½ tsp cumin
1 tsp cinnamon
2 tsp dried oregano
3 cups vegetable stock or water
2 28-oz cans diced tomatoes, with juice
¼ cup natural creamy peanut butter
¼ cup unsweetened cocoa powder
Salt and pepper to taste
Any toppings your heart desires (such as grated cheddar cheese, scallions, raw onion, cilantro, sour cream)
Instructions
Place the beans together in a large pot and cover with three inches of water. Bring to a hard boil for one minute over high heat. Remove from heat, cover, and let stand at least one hour. Drain and set aside (see Notes for subbing canned beans).
Heat olive oil in the same large pot over medium-high heat. Add the onion, celery, carrots, mushrooms and bell peppers and saute, stirring occasionally, until softened, about 10 minutes. Add the serrano chilies and garlic and cook for two minutes. Add chili powder, cumin, cinnamon, and oregano and cook for one minute, stirring constantly.
Add beans and vegetable stock or water. Simmer, partially covered, for 20-30 minutes, until beans are softened. Add tomatoes and return to a simmer. Whisk in peanut butter, cocoa powder, salt and pepper and let simmer over low heat for at least 30 minutes (I generally make this on a weekend and let it simmer for hours, which allows the flavors to deepen as the chili reduces and thickens).
Serve with toppings and enjoy huddled under piles of blankets. If your spouse/significant other/roommate insists that s/he's too hot and doesn't want to be under a blanket because it's almost 70 degrees, shush them and feed them more chili.
Notes
You can of course replace dried beans with canned if you're having an impulsive chili craving (it happens – trust me, I know). 1 cup of dried beans = about 3 cups once cooked. Your standard can will be a little more than two cups – when I've made this with canned beans, I simply omit the 3 cups of stock/water and add the (rinsed and drained) beans and tomatoes at the same time.