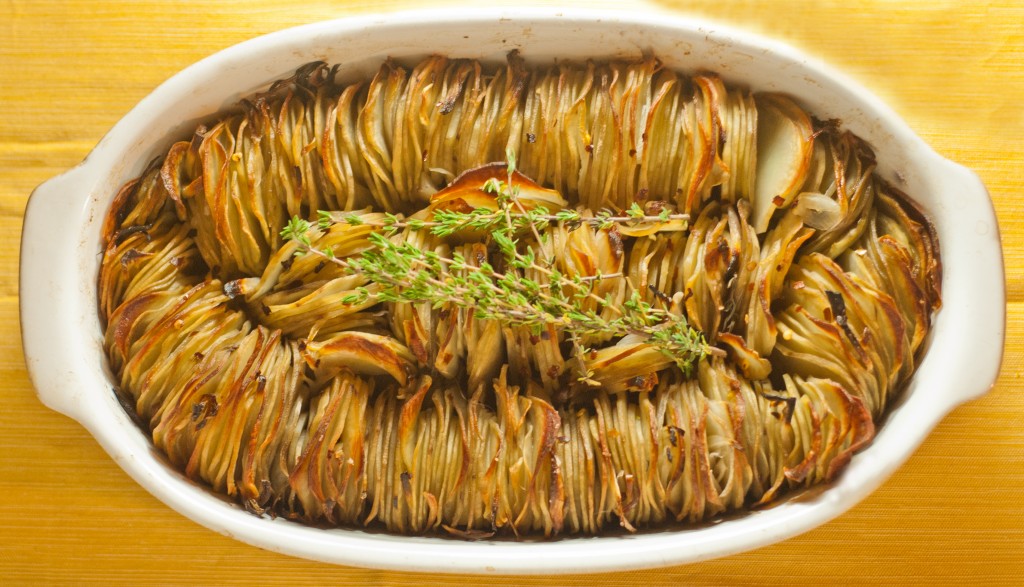 Martha, Martha, Martha.
I tend to shy away from anything Martha Stewart. I steer clear of her products after being given a serviceable-looking dutch oven that I had to return after it was recalled due to a minor flaw (it exploded in people's ovens, no biggie). And I've always backed slowly away from her recipes because, early on in my baking days, I attempted an uncomplicated-seeming vanilla cake recipe no less than four times, with every attempt ending in spectacular failure. Rather than blame my own fledgling kitchen skills, I of course blamed Martha. Clearly, she was trying to sabotage me – I felt entirely certain that I had uncovered a diabolical plot wherein Martha would create the perfect recipe, and then tweak the proportions just enough so that nobody would ever be able to successfully recreate the dish. It would be genius, really – with the wannabe chef now drowning in a sea of her own woeful inadequacy, where to turn but back to Martha? Who better to lift you back up than the one who dragged you down? I told myself after that first cupcake calamity that I wouldn't fall for it, and the subsequent Martha Moratorium lived on for several years. During that time I actually learned to cook and bake, and realized that I probably should stop blaming Martha for my early on kitchen fiascos.
It was right around this time that I stumbled across this recipe, and it was a perfect storm: I had made peace with Martha, I had gotten a mandoline for Christmas, and I had a five-pound bag of organic russet potatoes that were starting to show serious signs of wear from sitting in my vegetable basket for the better part of two weeks. In addition, when I googled to reassure myself that someone other than Martha had successfully cooked and eaten this, I found that someone had – and when Deb says something is easy and good, I believe her.