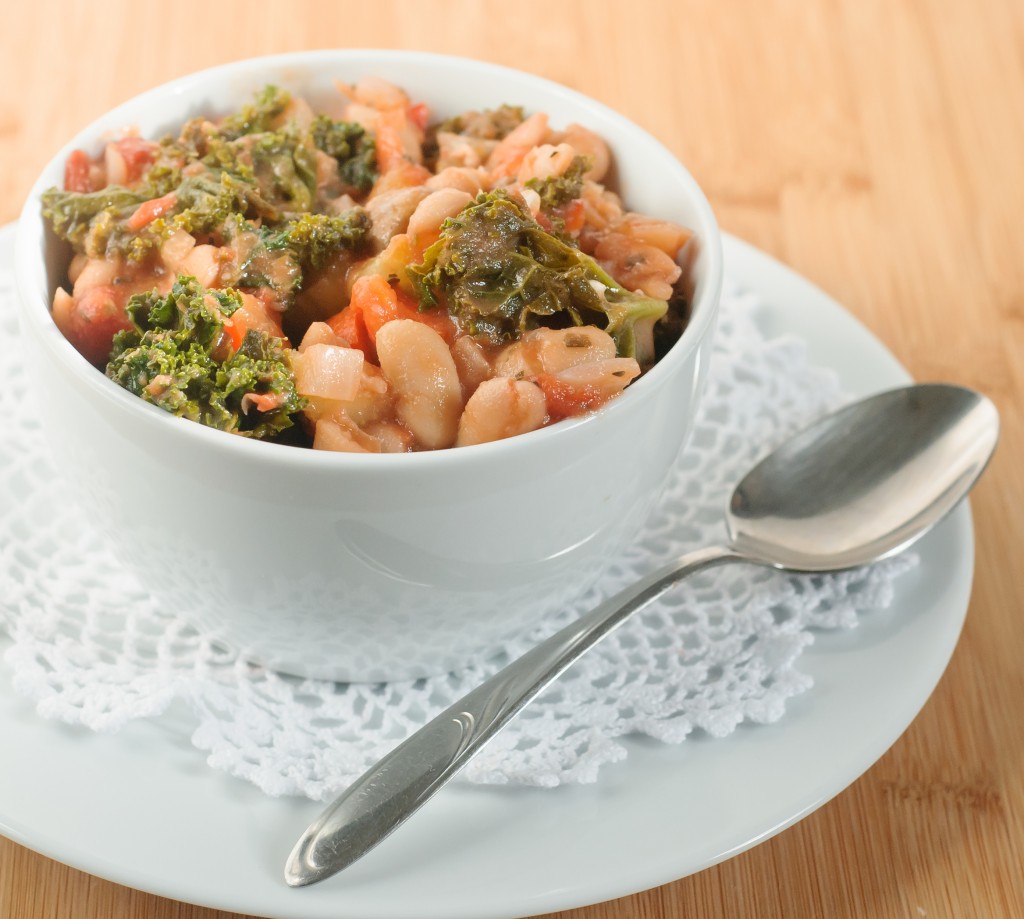 I can't believe I'm posting a recipe for kale stew on a 78 degree day in early March. Isn't March supposed to be "in like a lion?" Well, maybe it is. If the lion came from Africa and brought the weather with it. What is this, people? Back in my day we were still having blizzards in March, and weathering them with old-timey patience and probably a lot of gumption. We also walked to school in them, uphill both ways. We earned our winter stews back then, I tell you.
I might be earning myself a reputation for being cranky about unseasonably warm weather, but trust me, there are worse reputations to have, and I'm standing by my insistence that winter goes until the spring equinox, regardless of whether it's 8 degrees or 80 degrees. Give me stew or give me death!
Kale and white bean recipes are a dime a dozen – I'm not sure what makes them go so well together, but there's something about the creaminess of the beans with the hearty, slightly bitter kale that just makes you want to hunker down and eat your way through the depths of winter. This particular recipe started out as a way to do just that – one snowy evening last winter, I went on a pantry raid to try to cobble together a nice dinner without having to put my boots on and trudge out in the cold. This quickly became a favorite and a weeknight staple both for its hearty taste and hardy makeup – this fast dinner transforms beautifully into even better leftovers. I strongly suggest eating it out of an oversized mug under a blanket, even if you have to turn the air conditioner on.