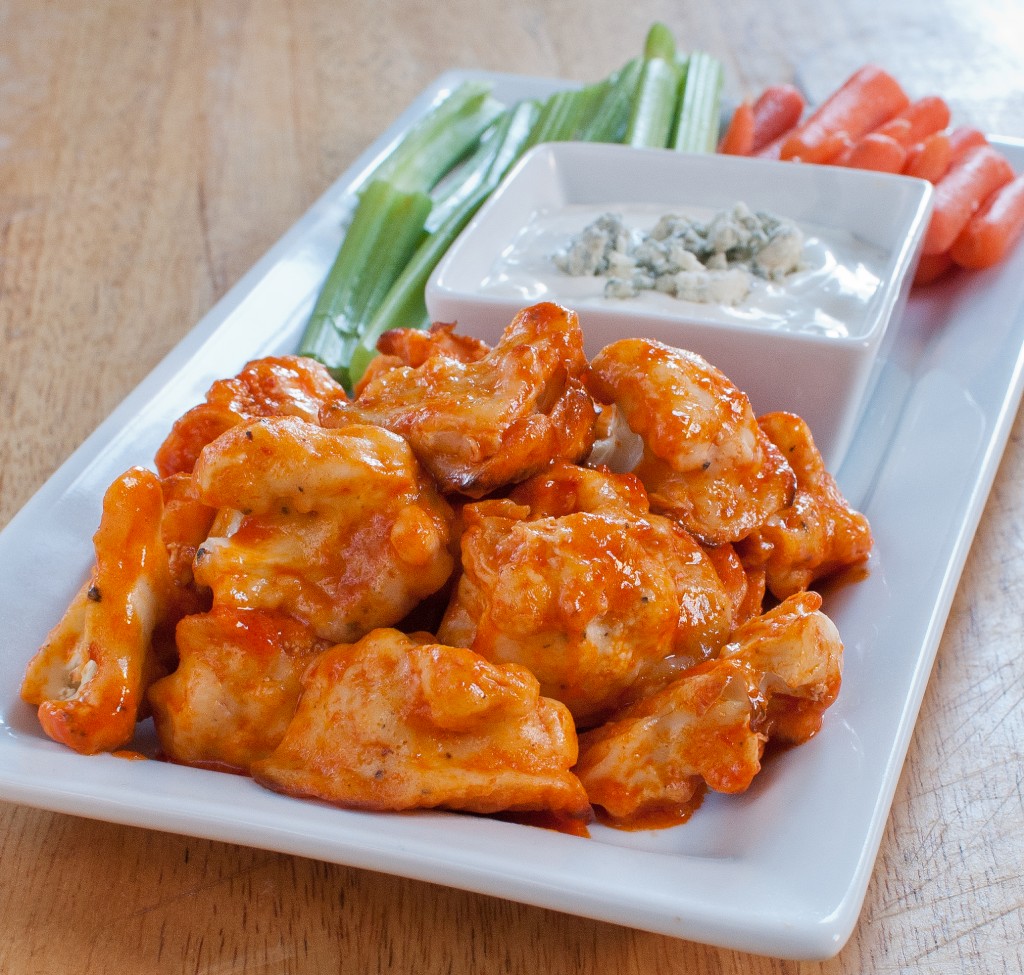 I was never a wing person. When I started dating Nor and he still ate meat, we would joke about how there was really no polite way to eat chicken wings. Regardless of how appropriate you're trying to be, at the end of the day you're still sucking meat off a bone with sauce all over your face and fingers. There is truly no polite way to do it. Nor was the most gracious wing-eater I'd seen, and to this day he is the only person I've ever seen eat a tray of buffalo wings and not be completely smeared with sauce and grease at the end of that ordeal.
As for me, I honestly don't think I have ever eaten a chicken wing in my life (anyone who knows me in real life that might remember better than me, feel free to speak up). But since Nor gave up chicken four-plus years ago, wings have been one of the few things he really misses. I've tried to replicate with seitan – those are amazing and you'll probably see the recipe here at some point – but they are deep-fried. And I. HATE. FRYING. So those have been SUPER special occasion wings – think, your team is in the Super Bowl type of special. But then I found the recipe for these, and I thought "this is too good to be true. They're made of vegetables and BAKED."  I could make these on any given Sunday and snack on them all day! And I did. For the "hey Mikey, he likes it!" factor, here are the reactions of my two cohabitants (the usual one and a guest) at the time I made these:
Chrissy: "Can I have a piece of cauliflower? OH MY GOD, this is amazing." Note: her later reaction was that these are just as good before you toss them in wing sauce.
Nor: "Skeptical diatribe about using cauliflower for wings." Pause for cooking time. "Whoa…these are really good. Can we have these next weekend? And for the Super Bowl?"