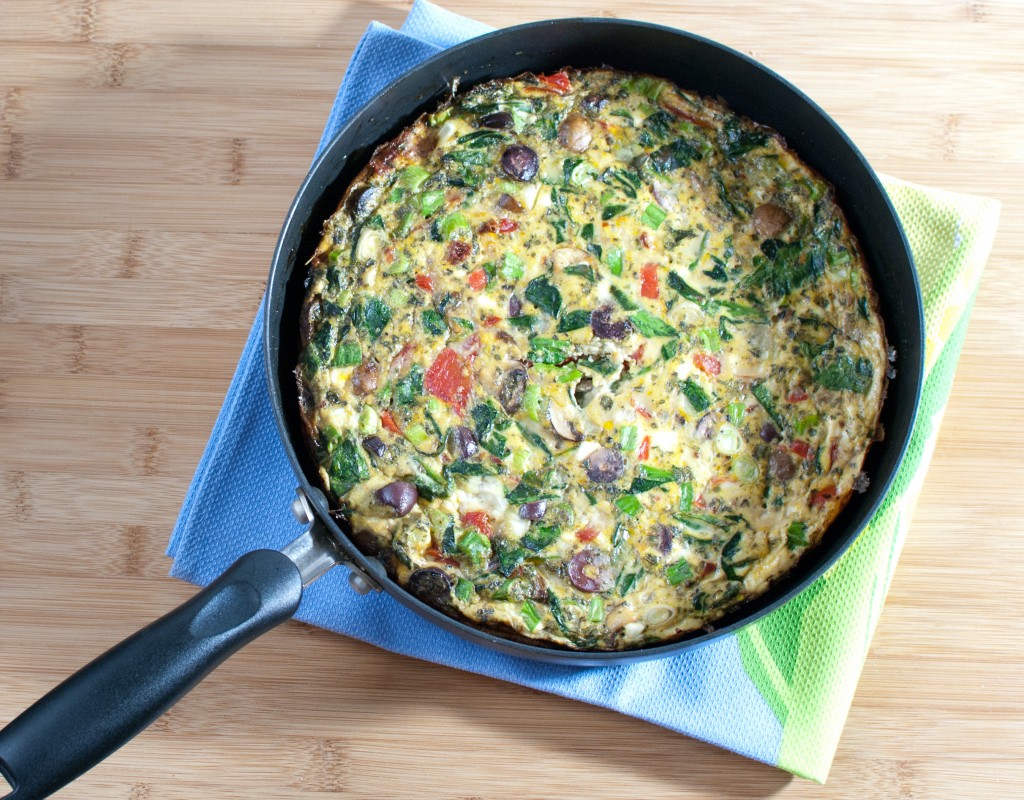 I just realized that my last five posts have been either dessert or alcohol. Oops. I'm sorry. Or, you're welcome. Either way.
In fairness and deference to your arteries and mine, I'll go ahead and share one of my new favorite fast, healthy weeknight recipes. It's also my favorite way to use up egg whites. Whenever I make something with Swiss meringue buttercream, I usually end up tossing the yolks and feeling a little guilty (but not guiltier than I'd feel if I made mayonnaise or custard or whatever other unhealthy recipe starts with egg yolks). But throwing away the whites? No way. Last week, I had a ton of whites left over from a tart (soon to be posted) and a hankering for an easy, healthy dinner packed with veggies. Ergo, this frittata.
Quick sidebar: I am currently making a note to myself that whomever created the spellcheck dictionary for WordPress was clearly not a food blogger. Every time I post, I get pinged for things like "frittata," "buttercream," "cremini," and so on. Worth a letter-writing campaign? Definitely not, but surely noteworthy enough for the occasional mild gripe. Because I don't like to get falsely spellchecked, ya know?
Sidebar #2: I just ran spellcheck and "WordPress" got flagged. Really?