Spinach, Mushroom & Artichoke Quesadillas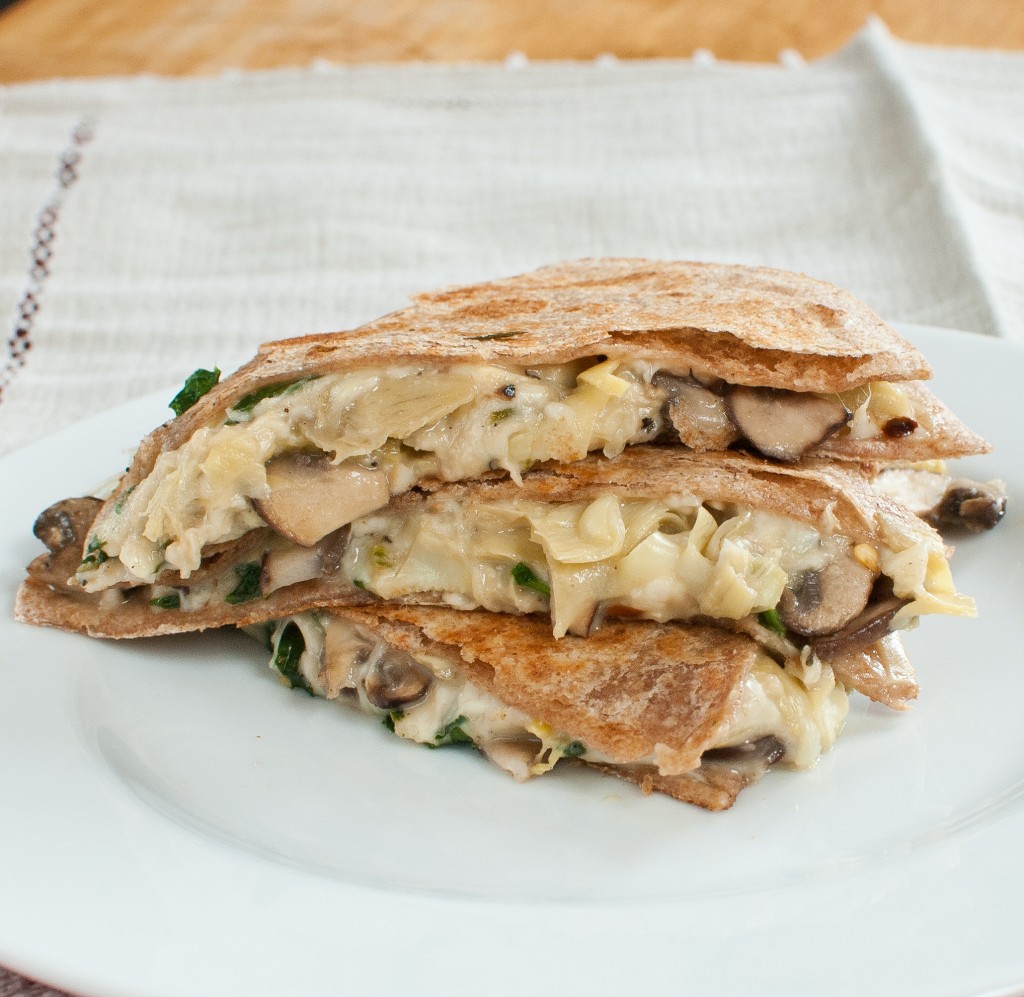 Category:
Appetizer, Main Dish
8-10 cremini or white mushrooms, sliced
1 clove garlic, minced
½ tsp dried thyme
¼ tsp onion powder
⅛ tsp cayenne pepper
Salt and pepper to taste
6 artichoke hearts, sliced
1½ cups fresh spinach, chopped
1 cup shredded low-fat mozzarella cheese
¼ cup freshly grated parmesan cheese
2 8-inch whole wheat tortillas
Spray a medium skillet with cooking spray. Over medium heat, cook the mushrooms until they begin to brown and release their liquid, about five minutes. Add garlic, thyme, onion powder, cayenne, and salt and pepper. Cook for an additional minute.
Stir in artichoke hearts and spinach and cook until spinach is wilted, about two minutes. Remove from heat and stir in mozzarella and parmesan.
Transfer the mixture to a bowl and wipe the skillet with a paper towel. Spray again with cooking spray. Over medium heat, place one tortilla in the skillet and spread mixture evenly on top. Cover with the second tortilla and press down with a spatula. Cook until bottom tortilla is browned, about two minutes. Carefully flip and cook for about one minute on the other side, until the second tortilla is browned and cheese is melted. Slice into equal pieces (I use a pizza wheel) and serve hot with sour cream and/or salsa.
Recipe by
Baked In
at http://www.baked-in.com/2012/12/15/spinach-mushroom-artichoke-quesadillas/