Apple Pie Fudge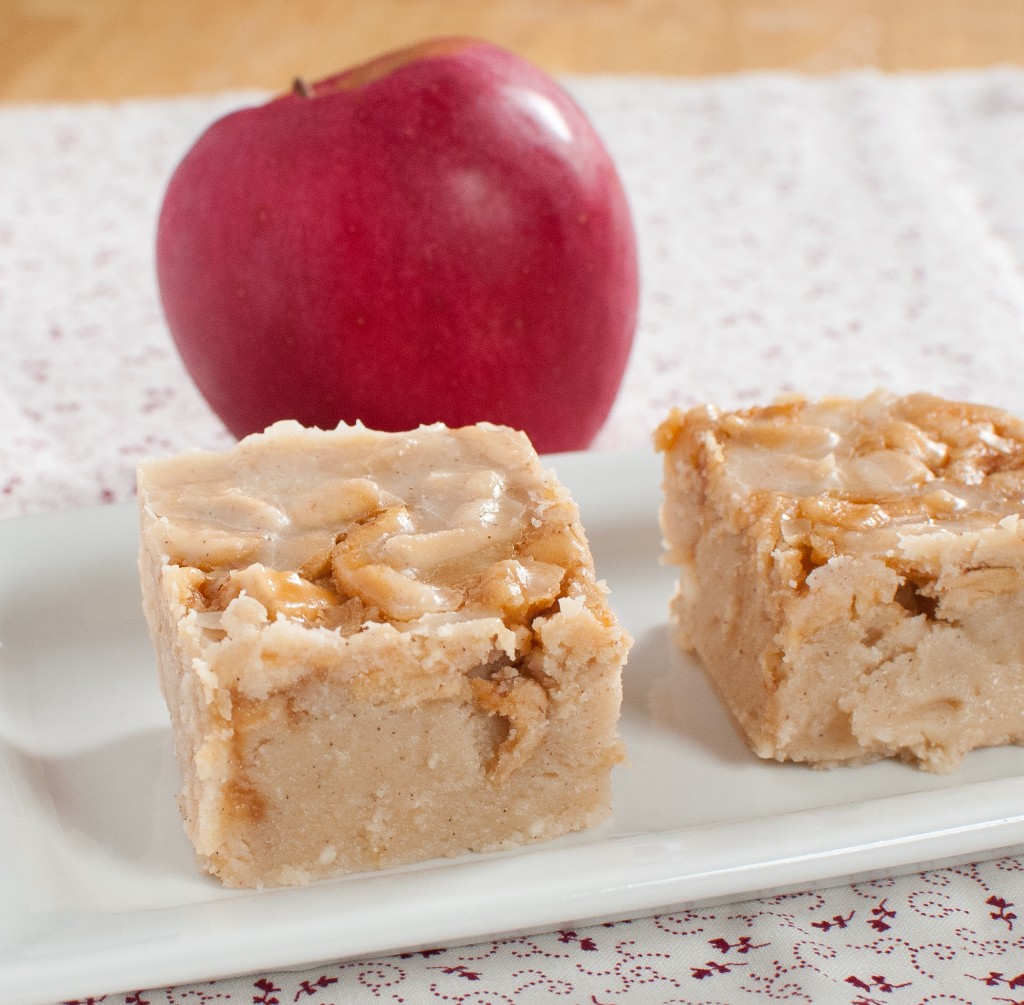 ¾ cup apple cider
1½ sticks (6 ounces) unsalted butter
5 ounces full-fat evaporated milk
3 cups granulated sugar
2 cups chopped white chocolate or baking chips
¾ cup dried apple, diced
1 teaspoon vanilla
1 teaspoon cinnamon
½ teaspoon nutmeg
¼ teaspoon allspice
¼ cup homemade or prepared caramel sauce
Line an 8x8 baking dish with parchment paper (or tinfoil - if using foil, spray lightly with cooking spray).
Combine cider, butter, evaporated milk and sugar in a medium, deep saucepan. Bring to a rolling boil over medium-high heat and boil for five minutes, stirring constantly to avoid burning.
Remove from heat. Add white chocolate, diced apple, vanilla, cinnamon, nutmeg, and allspice. Stir until white chocolate is completely dissolved.
Pour into prepared baking dish. Drizzle caramel on top of the fudge and use a knife to swirl through the mixture. Cover and refrigerate for at least three hours or overnight. To serve, cut into squares.