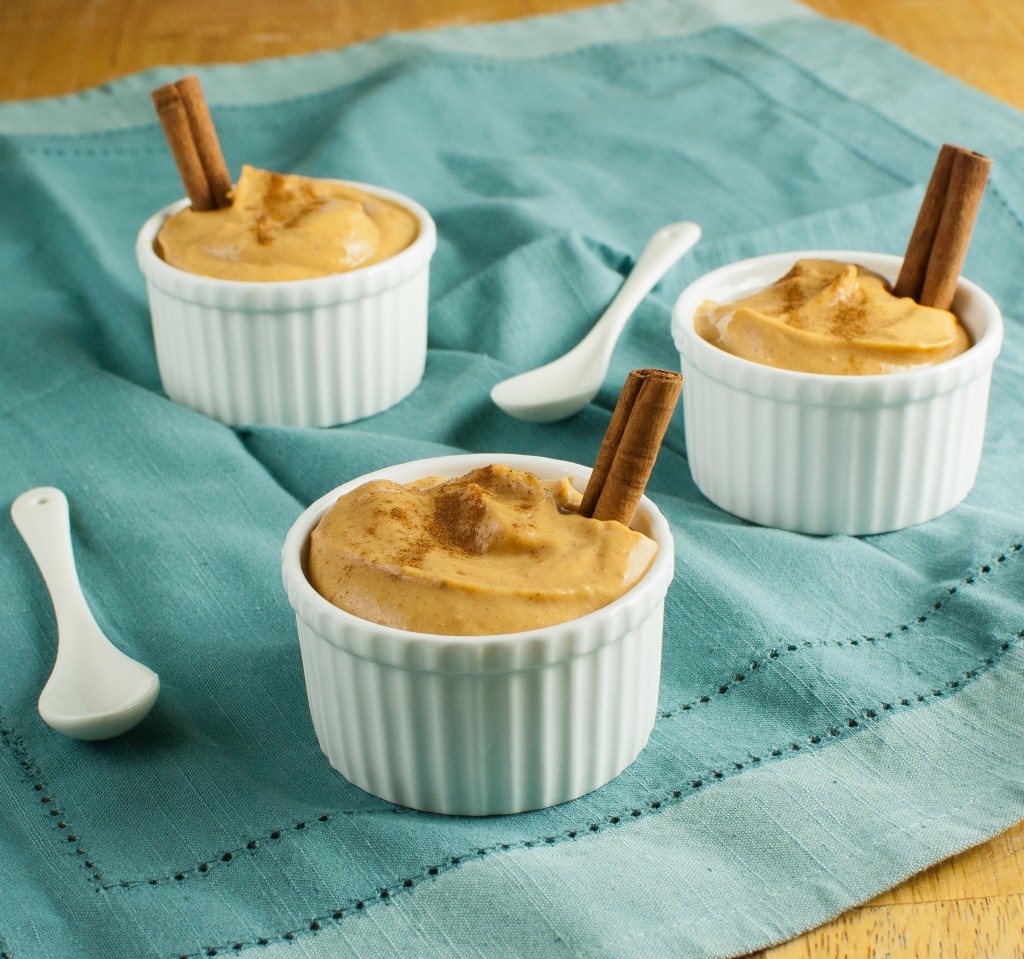 Prep time: 5 mins
Total time: 5 mins
A fast, failsafe dessert for a holiday (or any day).
1 (15 ounce) can pumpkin puree
1 (12 ounce) package silken tofu
1/3 cup pure maple syrup
1 tsp cinnamon
1 Tbsp pumpkin pie spice
1 tsp vanilla extract
1 Tbsp tapioca flour (or cornstarch)
Combine all ingredients in the bowl of a food processor or blender. Blend until smooth and uniform. Chill until ready to serve.
Serve in ramekins, miniature pie shells, or pastry cups. Top with whipped cream if desired.
Recipe by
Baked In
at http://www.baked-in.com/2012/11/21/pumpkin-mousse/