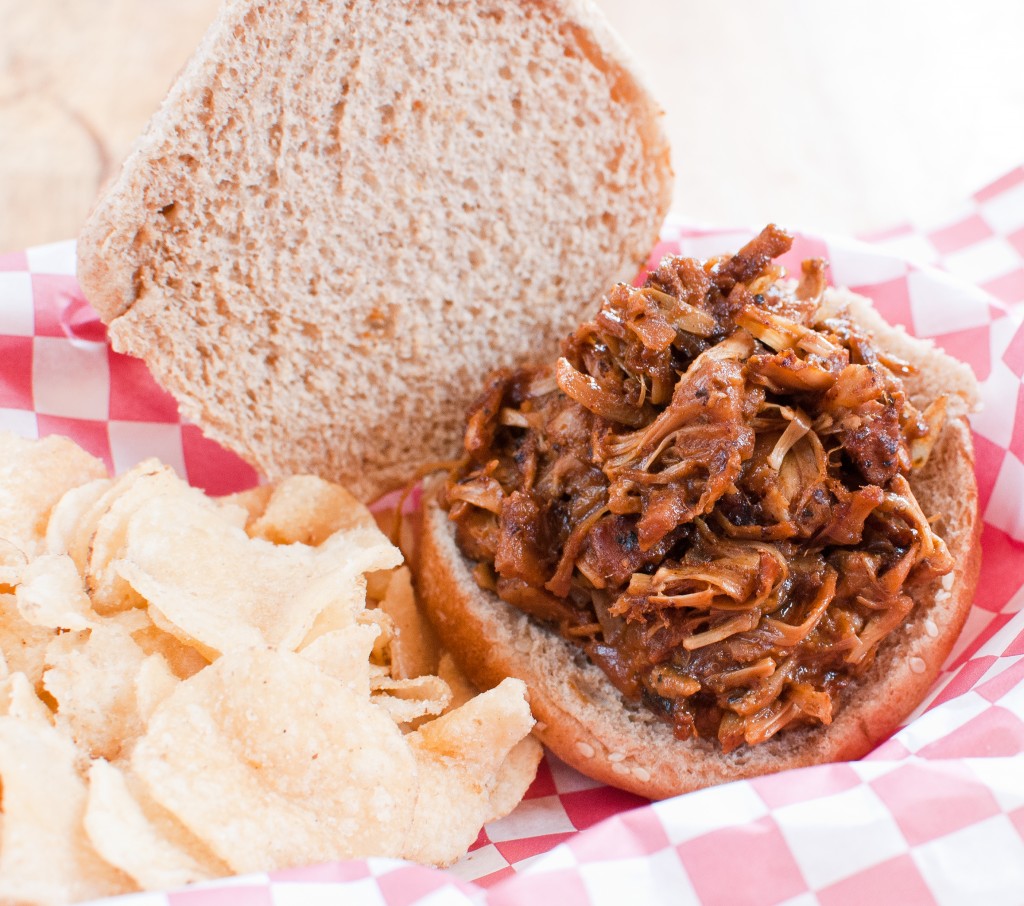 Guys. I know fall started yesterday. I know the mornings are starting to get that familiar little nip. I know that most stores already have their Halloween stuff up. And yes, I know barbecue season is over. But there's an exception and I'm documenting it so there will be no confusion when I'm serving this during a blizzard: when you're a vegetarian, and you get the chance to eat barbecue, you take it. Doesn't matter if it's Fourth of July or New Year's Day. You shovel that veggie BBQ into your mouth as fast as you can, like the universe is going to change its mind. And you do the whole shebang, too – cole slaw, chips, corn on the cob, pie, whatever you need to make it BBQ-y. Because VEGAN BARBECUE.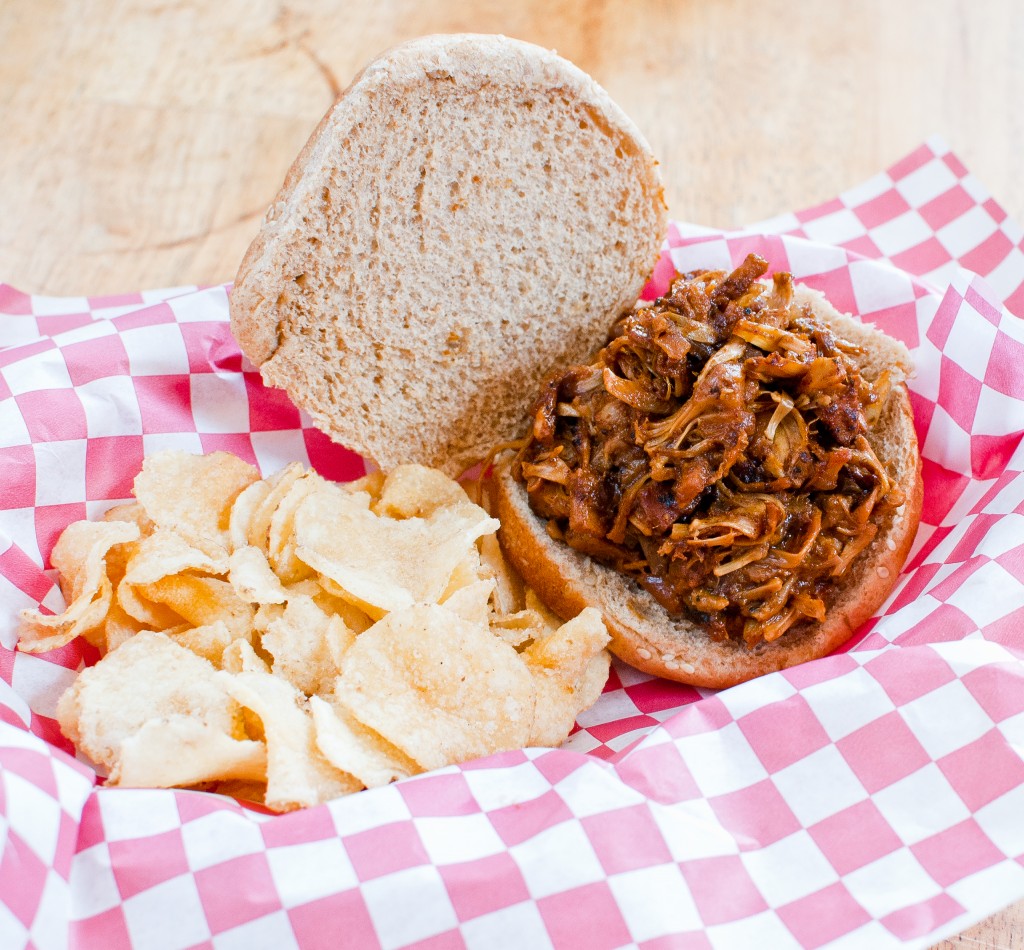 I've been meaning to try this forever. Actual years have passed since I hit the local Asian supermarket to find our elusive secret ingredient. So many years, in fact, that my secret ingredient was dubiously past its date and I had to go back and buy more (that's not a bad thing; I get to stock up on all kinds of goodies Trader Joe's doesn't have). The reason I took so long to try it is that, no matter how many places I'd read about it, I was somewhat skeptical that this ingredient could possibly turn into some magical veggie BBQ that almost perfectly replicates the taste and texture of authentic pork BBQ. I'm not a vegetarian who hates the taste of meat. I actually liked it quite a bit and miss it more than I care to admit sometimes. So I'm often disappointed by veggie stand-ins for traditional meat dishes (yes, I know this is not a cool thing for a vegetarian to say, but hey, it's true).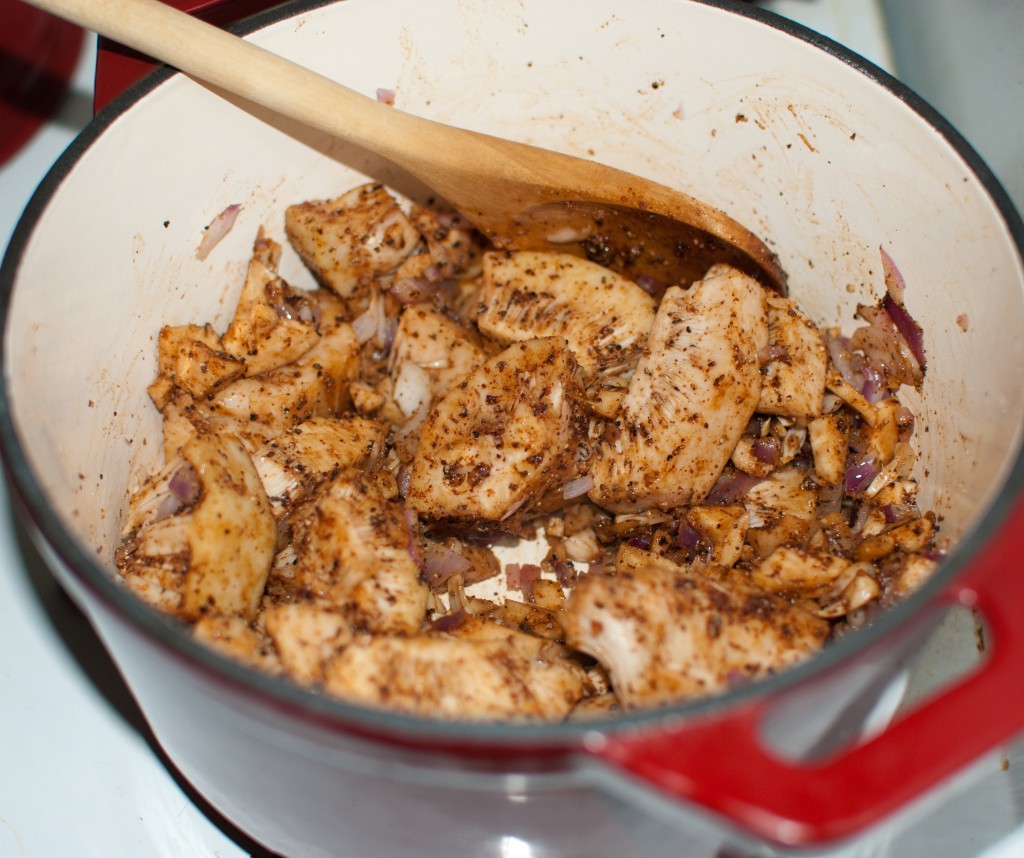 Turns out I was wrong. My skepticism was unfounded. Somehow, some way, this really gets in your face and screams "PULLED PORK!!!" Just without the rather horrifying childhood memories I have of my parents cooking a whole pig in our backyard.
So what, you ask, is our secret ingredient, the star of the show that no western grocery store carries that somehow cooks itself into a pretty impressive rendition of faux pulled pork? If you don't know, you don't know jack.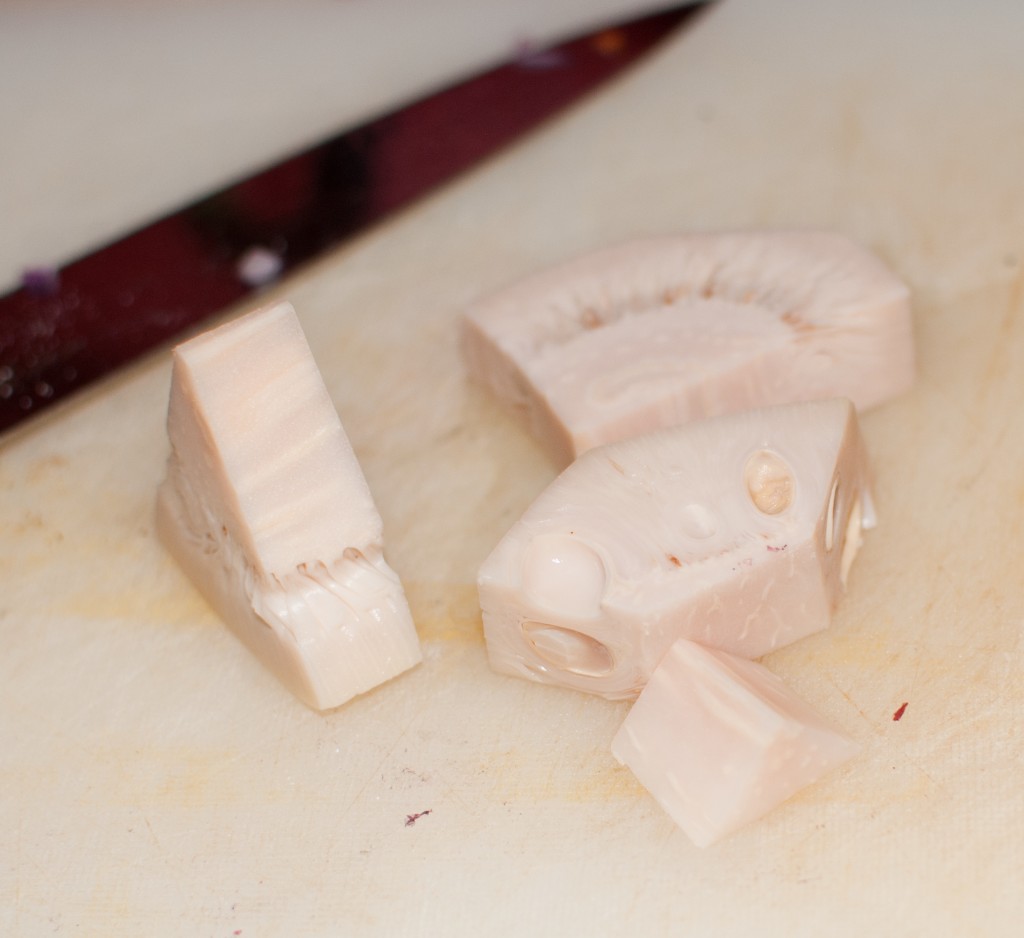 JackFRUIT, that is.
The jackfruit is a plant native to Southeast Asia – ripened, it's popular in Indian and Southeast Asian desserts, but we'll talk about that another time. The unripe guys are less sweet and more meaty in texture – they truly cook down into something that really and truly resembles meat. I could go on and on about it, but instead I'm just going to implore you to take the plunge and give it a try. Just make sure you buy the can labelled "unripe jackfruit" and that it's packed in brine, not syrup. And I'm also going to implore you to take on my new policy that every season is barbecue season.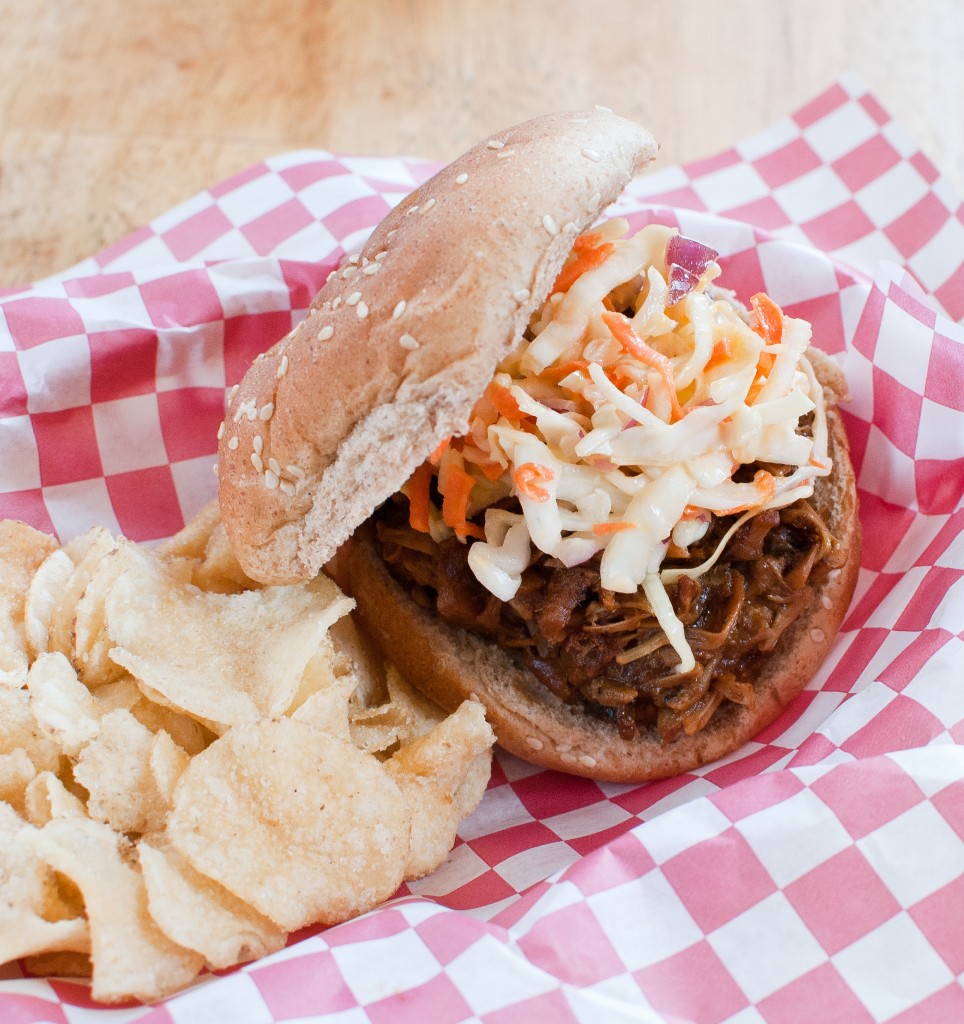 | | | |
| --- | --- | --- |
| Vegan Pulled "Pork" | | Print |
Prep time:
Cook time:
Total time:
Ingredients
2 cans young jackfruit in brine
1 Tbsp kosher or sea salt
1 Tbsp granulated sugar
1 Tbsp light brown sugar
1 Tbsp ground cumin
1 Tbsp chili powder
1 Tbsp ground black pepper
1½ tsp cayenne pepper
2 Tbsp paprika
1 Tbsp vegetable oil
1 cup barbecue sauce (use your favorite – I love Trader Joe's Kansas City-style sauce)
½ cup water
Instructions
Drain the jackfruit and rinse thoroughly. Cut the triangular tip off each piece (see picture above) and slice that triangular end thinly. Transfer to a medium bowl.
Combine the sugar, brown sugar, cumin, chili powder, black pepper, and cayenne pepper in a small bowl. Toss with the jackfruit until well-coated.
In a medium saucepan, heat the vegetable oil over medium-high heat. Add the jackfruit and saute over medium heat until softened, about 8-10 minutes.
Stir barbecue sauce and water together. Add to the saucepan and lower heat to medium-low. Simmer for 20 minutes.
Use a fork to shred the jackfruit. When cool enough to serve, load up your burger buns with "pork" and coleslaw, or whatever other toppings suit your fancy.