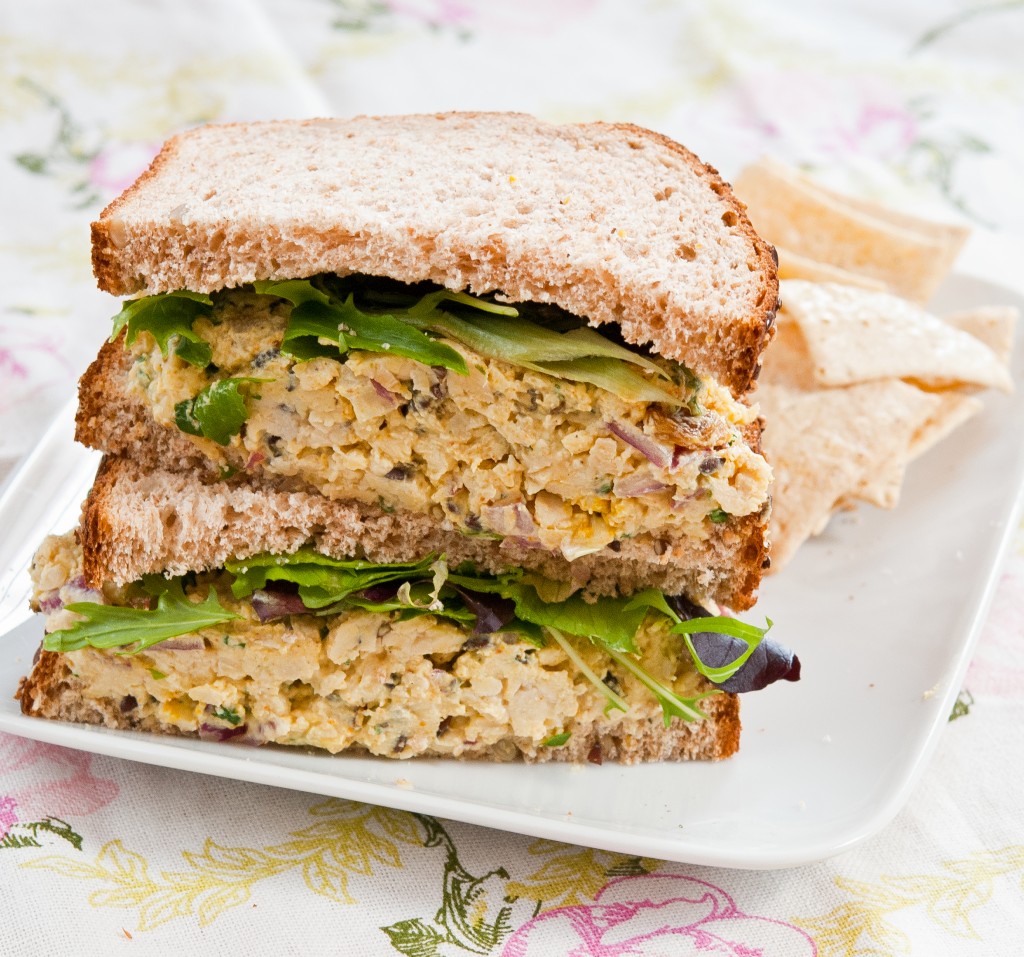 Tempeh is not an easy thing to sell people on. I don't even know too many vegetarians who like it (Nor won't go near it with a ten foot pole). Even for me, it was an acquired taste – the first few times I had it, I baked it and found it to be pretty bitter and not all that enjoyable. That said, I am ceaselessly obstinate and I really wanted to like it, so I kept trying it different ways until I found the trick – steaming. Steaming tempeh before adding it to recipes mellows it out in a major way, and it also changes the texture to something much more pleasing. Now it's one of my go-to weeknight proteins when I get home too late to make a "real" dinner – I throw it in the steamer with some veggies and serve over rice with salsa or barbecue sauce.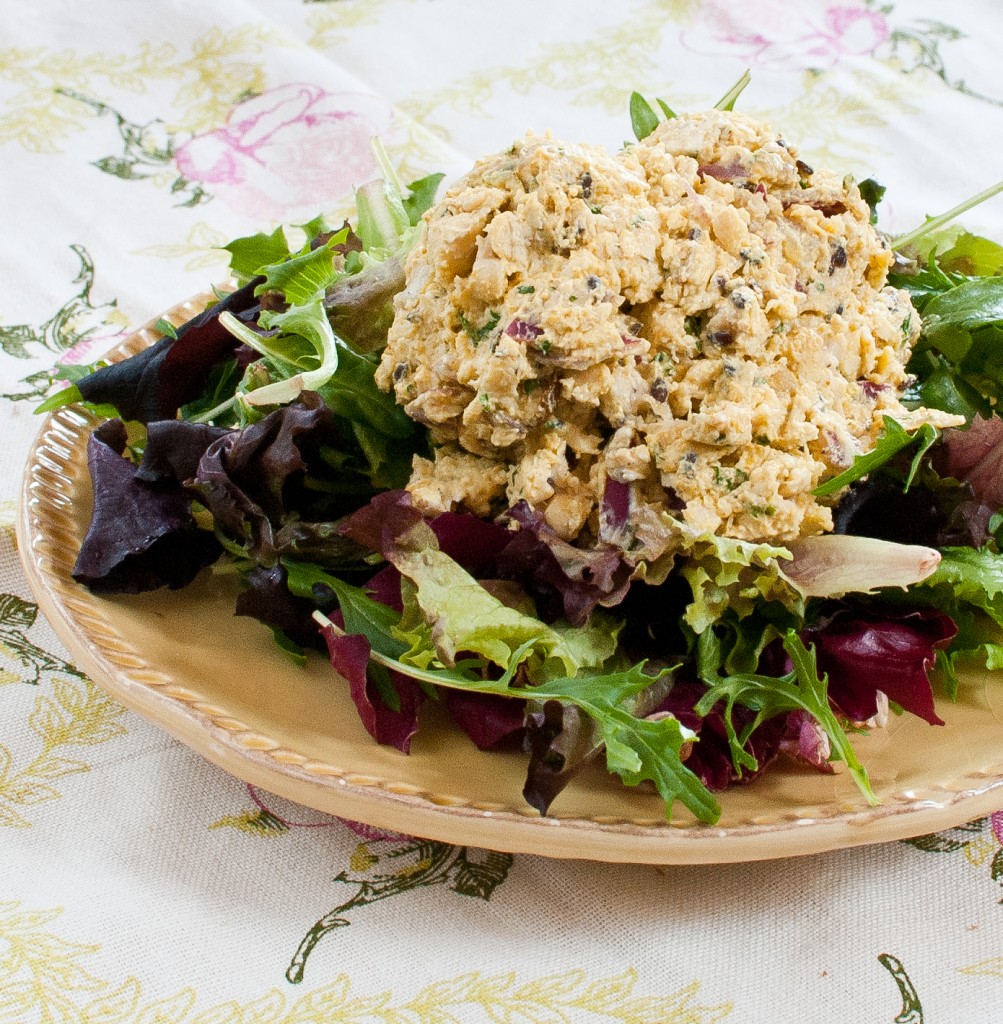 Now that I've found a way to cook it up in a way that makes it not totally suck, I use it as a meat replacement in a lot of different things – tacos, chili, sloppy joes, and this "chicken" salad. I've missed chicken salad here and there over the years, and this more than does the trick for me. The flavors are spot on, and the steamed and cubed tempeh has a  similar tenderness to the diced chicken in chicken salad. This is great on a bed of greens or, obviously, in a sandwich. Yes, I know that the whole concept of lunch is really based on tuna, but I'll take a sandwich any which way I can get it.
| | | |
| --- | --- | --- |
| Curried "Chicken" Salad | | Print |
Prep time:
Cook time:
Total time:
Tempeh replaces chicken in this gently spiced vegetarian rendition of a lunchtime favorite.
Ingredients
1 8-ounce package tempeh
¾ cup greek yogurt
2 tsp mild curry powder
½ tsp turmeric
½ tsp kosher or sea salt
Several grinds freshly ground black pepper
½ medium onion, diced
2 ribs celery, diced
¼ cup golden raisins
¼ cup sliced almonds
2 Tbsp chopped cilantro
Instructions
Place tempeh in a steamer over about an inch of water. Cover pot, bring to boil and steam for 10 minutes. Let cool and chop tempeh into ½ inch cubes.
Combine yogurt, curry powder, turmeric, salt and pepper in a medium bowl. Stir in cooled tempeh, onion, celery, raisins, almonds, and cilantro until combined. Cover and refrigerate for several hours to allow flavors to blend. Serve on sandwiches or over greens.