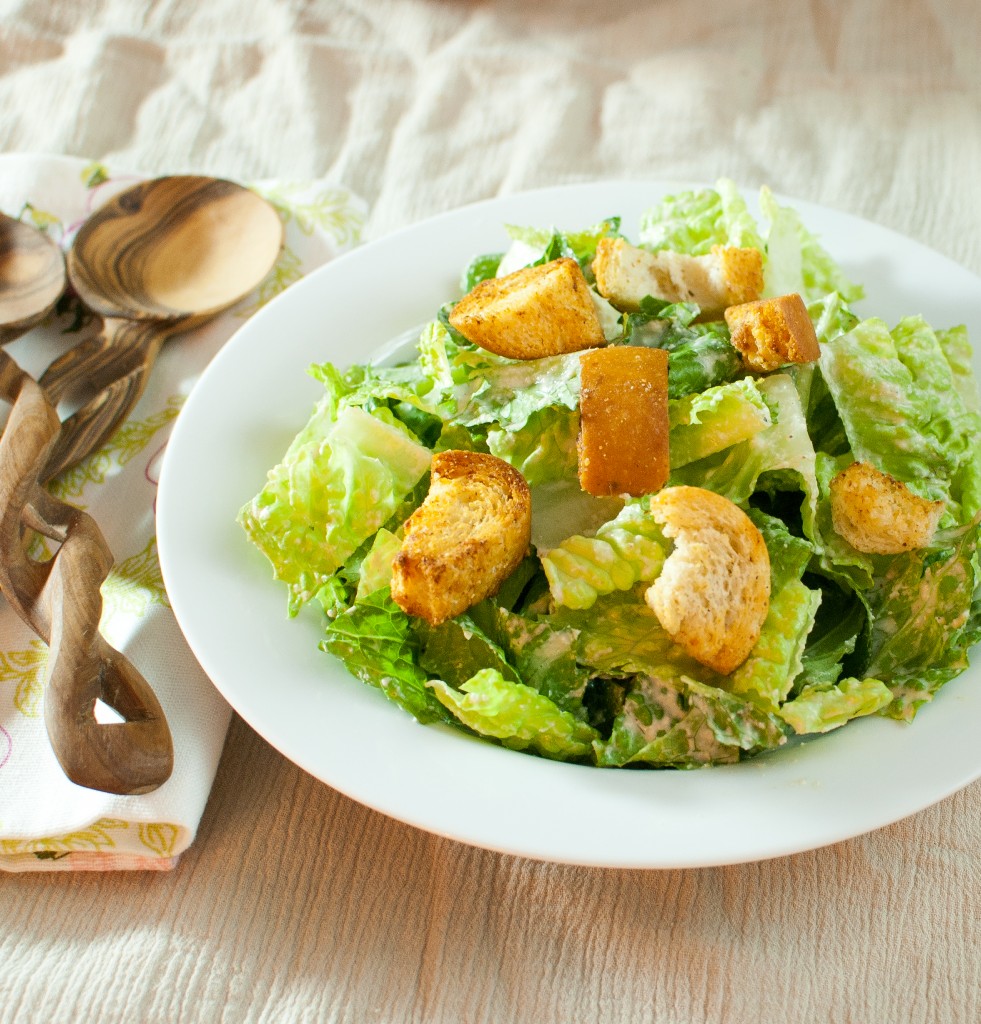 You'll never catch me saying it's a bummer to be a vegetarian – it's not. Eating vegetarian (in a healthy way, rather than the bean burrito and pizza diet I strictly adhered to as a high school vegetarian) has been absolutely instrumental in my journey from passable pasta boiler to fairly legitimate home cook. It's taught me how to love the natural flavors of vegetables, and how to get more creative than I thought I could be in coming up with veggie replacements for old meat favorites.
Side note: "Old Meat Favorites" sounds like some sort of folksy cover band. This weekend only, on the main stage at the county fair – Old Meat Favorites!
Anyway. It's not a bummer to be a vegetarian. That said, what is kind of a bummer for some new vegetarians is finding out that a favorite dish has sneaky meat in it (Sneaky Meat also sounds like it could be a band).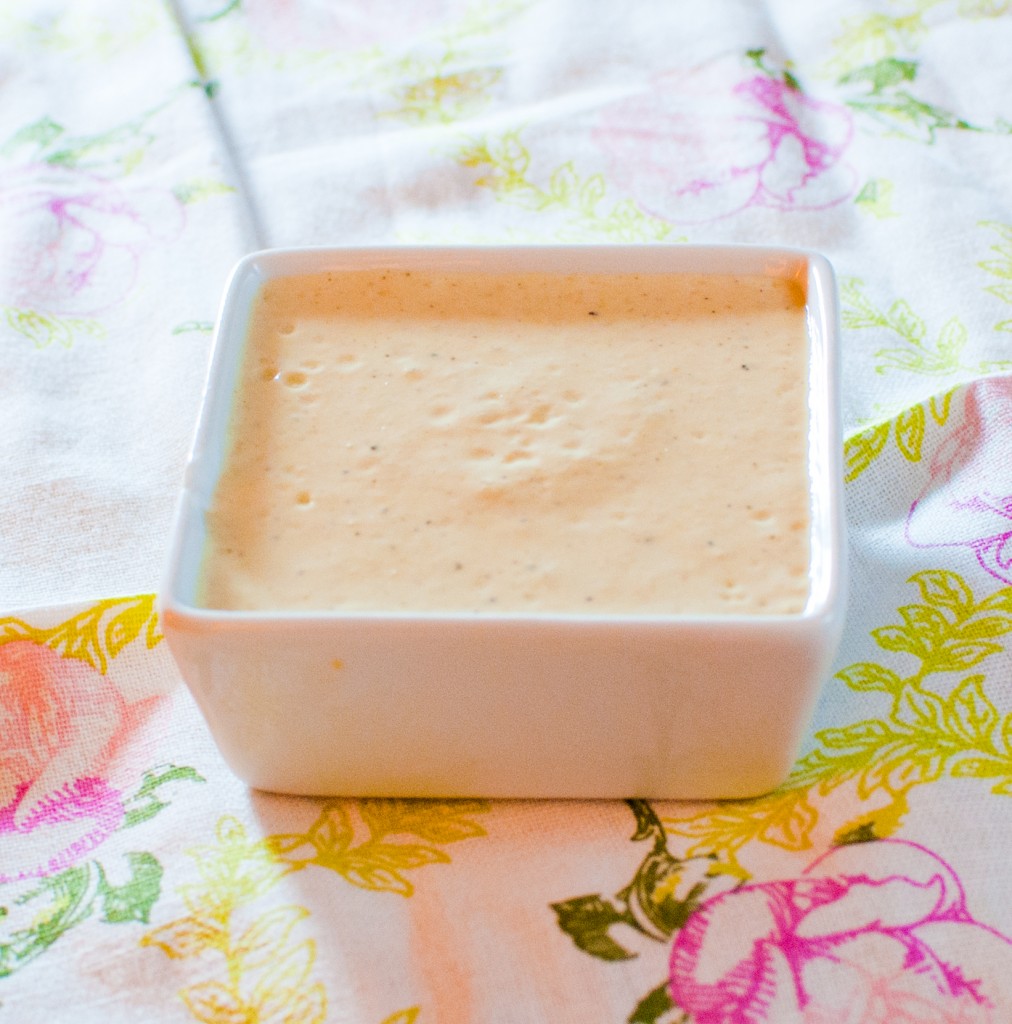 Caesar salad is one of those "womp, womp" dishes. Although the saltiness and depth of anchovy flavor is pretty prominent in Caesar dressing, it really doesn't taste fishy, so many people either forget or never find out that it's loaded with cured fish. But we don't have to live without the romaine and crouton-laden joy – we just need to adapt a little. I read on Snopes that the original Caesar salad had no anchovies other than what's left of them in Worcestershire sauce, so who needs 'em anyway?
This vegan version of Caesar dressing does a good job of replicating the creamy tanginess of the real thing, without dairy, eggs or fish. I tried to work in the core ingredients of Worcestershire (minus the anchovies, obviously) to give it that authentic flair. As a human garbage disposal who will eat literally anything, I'm a terrible taste tester, but I did bring this to a dinner with friends (one other vegetarian in addition to Nor and me, plus two omnivores) and it was a huge hit. I've made it at home several times since, and I'm loving it – an added bonus is that we're replacing mayonnaise and oil with cashews and sesame seeds, so it's far, far healthier than its ancestor. Anchovy shmanchovy – this is a new staple around here.
Vegan Caesar Salad
A vegan, lightened-up version of Caesar salad.
Yield:
6 servings as a side salad
Ingredients
Dressing
2 Tbsp olive oil
3 cloves garlic, peeled and smashed with the side of a knife
¾ cup lemon juice
¾ cup water
1 Tbsp apple cider vinegar
1 tsp molasses
1 tsp soy sauce
¾ cup raw cashews
2 Tbsp sesame seeds
1 Tbsp nutritional yeast
¼ tsp cloves
⅛ tsp cayenne pepper
¾ tsp kosher or sea salt
several grinds fresh black pepper
Salad
3 heads romaine lettuce, chopped
3 scallions, white and green parts, chopped
1 cup croutons
Instructions
Heat oil in a small skillet over medium-low heat. Add garlic and sweat for 1-2 minutes, until oil is fragrant. Remove garlic and set aside.
Add oil, lemon juice, water, apple cider vinegar, molasses and soy sauce to a blender or food processor. Blend for one minute until mixture is thick and creamy. Add cashews, sesame seeds, nutritional yeast, cloves, cayenne, salt, pepper and garlic. Process until smooth. Cover and refrigerate until ready to use – if it seems too thick, add more water, a tablespoon at a time.
Combine salad ingredients in a large bowl. Add dressing to taste.
Notes
This recipe makes about 1⅔ cups of dressing – you might use about half for this amount of salad. Reserve the rest for another use or the next night's salad.