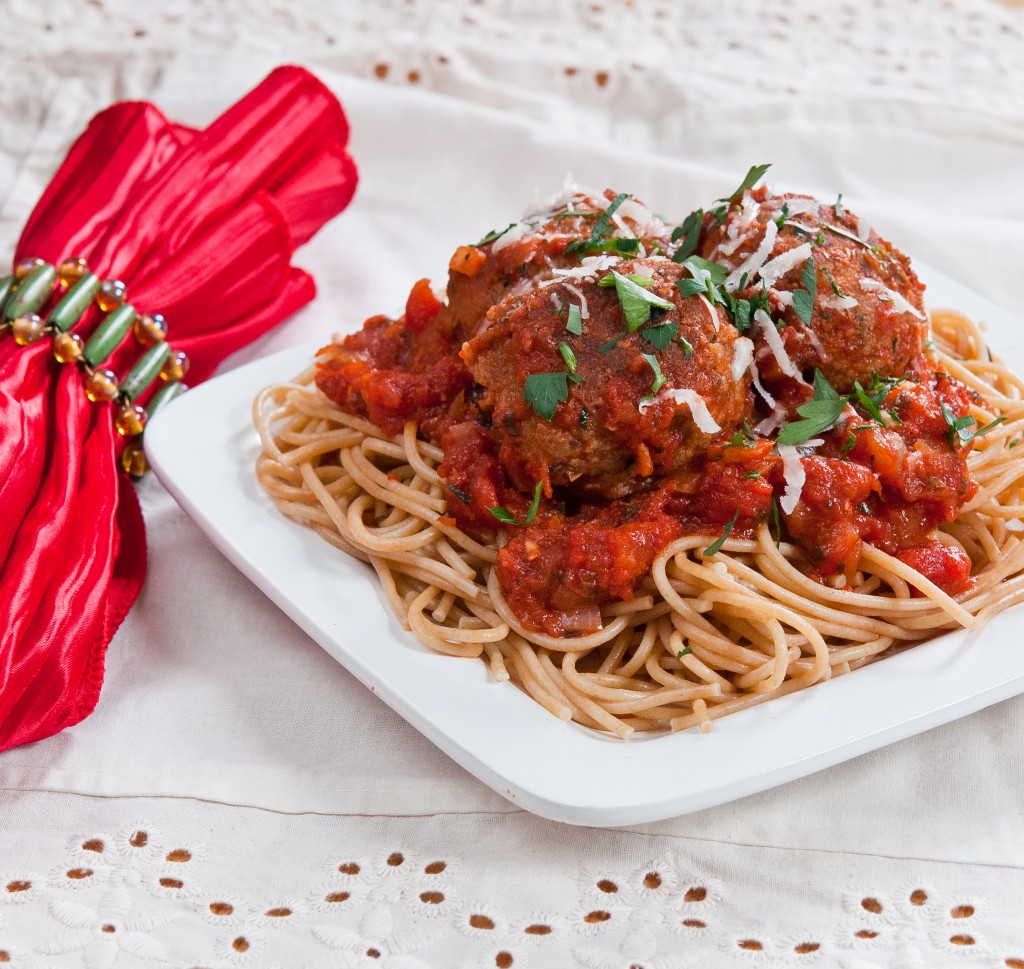 If you're a die-hard carb lover like me, the only thing better than a giant plate of pasta is a giant plate of pasta with meatballs on top. Which is a tough proposition if you can't eat meatballs. Not only are vegetarian meatballs hard to find, the premade ones are usually packed full of soy protein isolate. Yay.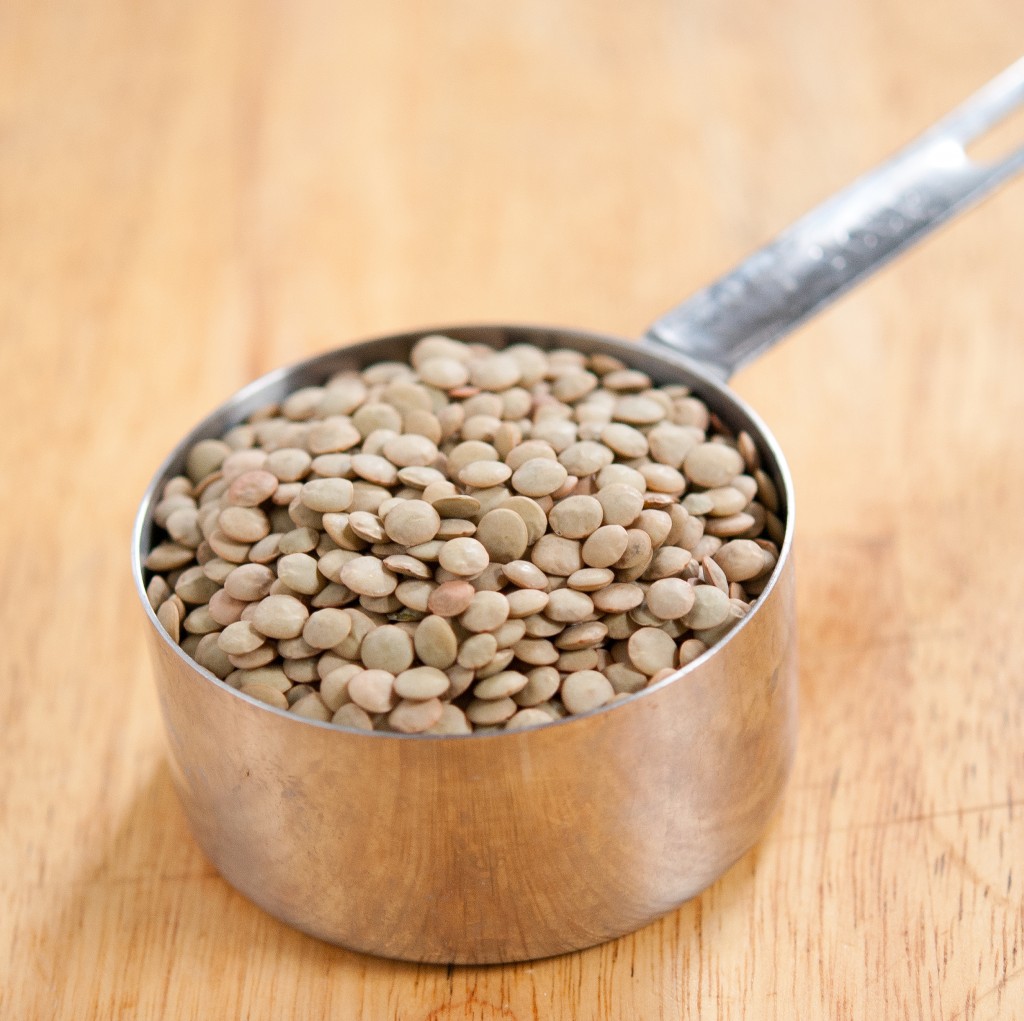 The obvious solution is to make your own, but most homemade ones fall to pieces when confronted with the tiniest hint of sauce. These lentil-ricotta meatballs were the first homemade ones I've had that not only held together, but almost perfectly replicated the flavor and texture of regular meatballs. I've even made meatball subs with them and they hold up beautifully, even after a good long simmer in marinara sauce.  These are absolutely a favorite in my kitchen and I can't recommend them enough if you need comfort food, are having a carb craving, or are looking for a creative way to win a meatball cookoff.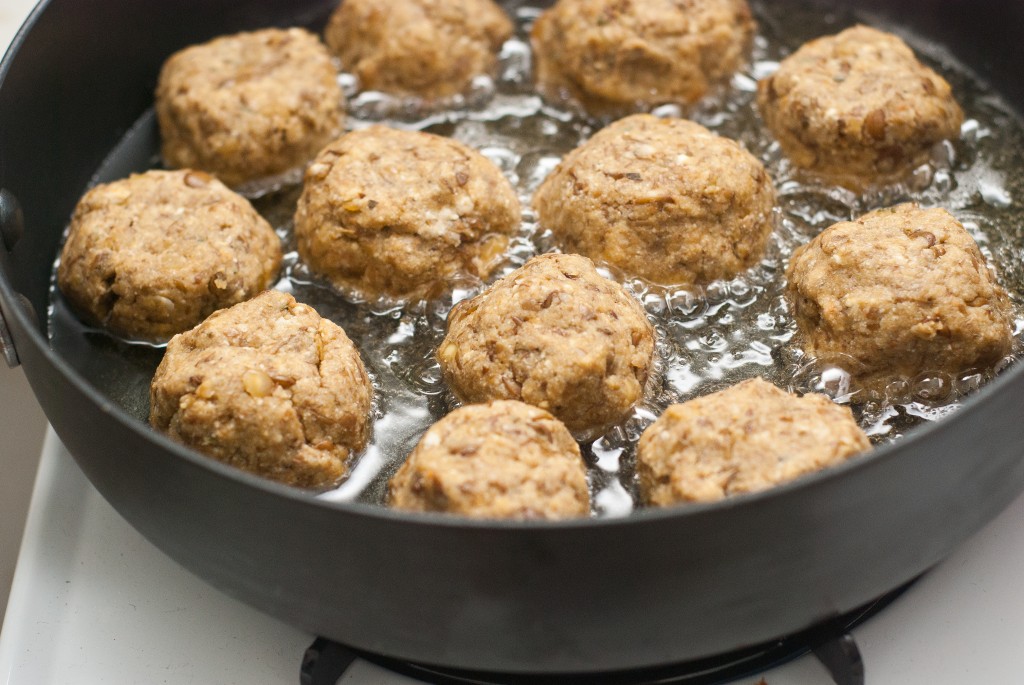 Lentil Ricotta Meatballs
Vegetarian meatballs that have amazing flavor and actually hold up!
Yield:
About 14-15 meatballs
Ingredients
2 cups cooked lentils, pureed
1 large egg, lightly beaten
⅔ cup plain breadcrumbs
½ cup part-skim ricotta
¼ cup grated Parmesan cheese
1 clove garlic, minced
1½ teaspoon chopped fresh parsley
½ tsp dried basil
½ tsp dried oregano
Salt and freshly ground pepper, to taste
Vegetable oil for frying
Instructions
Combine lentils, eggs, breadcrumbs, ricotta, parmesan, garlic, parsley, basil and oregano in a large bowl. Use your hands (or a spoon, but come on, keep it real) to mash them all together. Refrigerate the mixture for at least two hours.
Shape mixture into golf-ball size balls. In a large, heavy, shallow skillet, heat about ½ inch of vegetable oil. Add meatballs and cook for about 3-4 minutes per side, until browned. Drain on paper towels.
If making spaghetti and meatballs, you can simmer these in your favorite marinara sauce immediately after frying. Otherwise, store in the refrigerator until ready to use.
Source: In Jennie's Kitchen