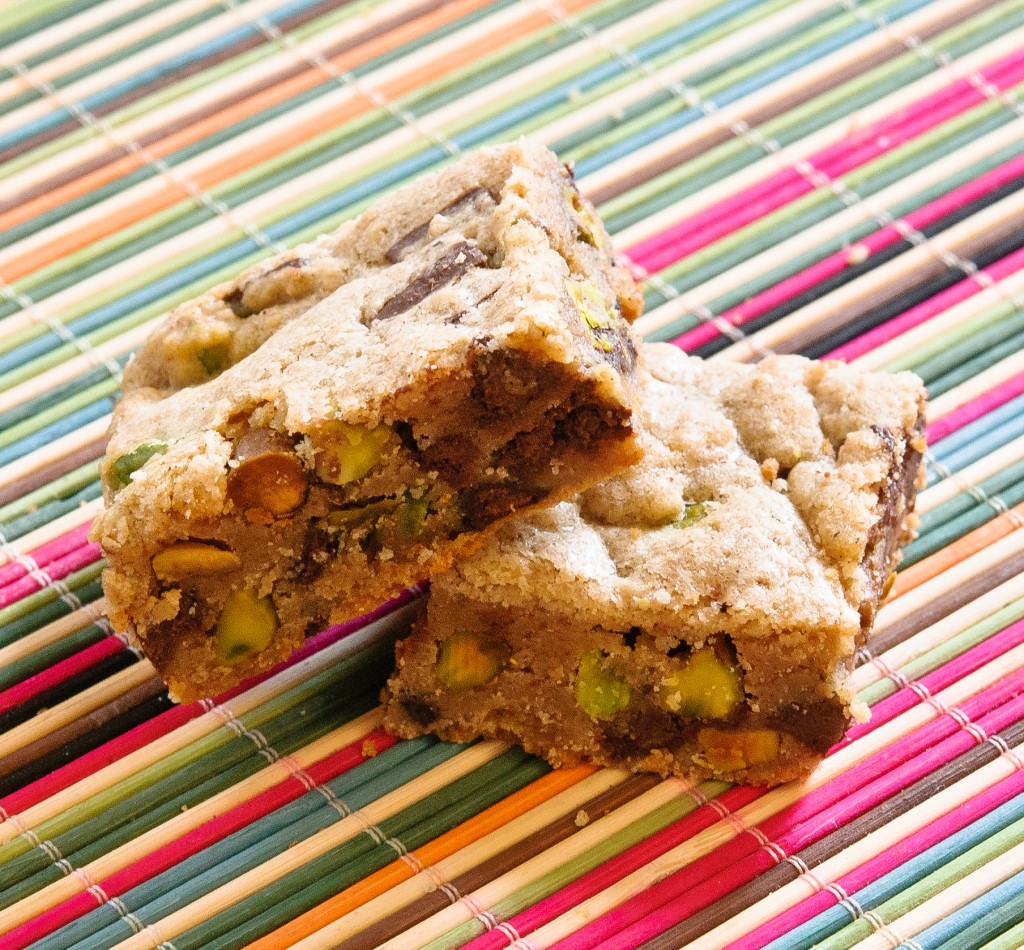 Hi there team! It's been a hot minute. Life has once again unfortunately interfered with my ability to post recipes on the internet. Womp womp. I'm trying to get back on track, but stuff is legit crazy right now. And in the midst of the crazy, I'm trying to dig out of the social black hole I tend to create when life gets nuts and make the time to see my friends and hug them and their babies and husbands and dogs and tell them I love them. So recipes might slow down a little bit while my ship rights itself. Cool? Cool.
So while I'm here, let's do a joke.
Q: Is your refrigerator running?
A: Yes, it is now, but for several days it was not, and I lost like a trillion dollars worth of food and everything smelled just awful and getting a new fridge was a total pain in the tookus because they kept giving me delivery windows like 6-8 PM on Saturday night, like HELLO? I'm extremely popular? But now the new one is here and I am very embroiled in the first world problem of not having enough door shelf space for my sixteen different varieties of mustard.
Um. I don't think I got that punchline right.
Oh, also, for the record, when I refer to stuff being crazy we are NOT talking about a broken fridge. I know I'm a part-time half-assed food blogger but I promise I have a little more perspective than that. Actually, the broken fridge was probably a serendipitous opportunity to get rid of a lot of stuff that should've been tossed months ago. I am a bit capricious about dates on food, to say the least, and it would not be uncommon on a weekend afternoon to find Nor and I deadlocked in a best of 101 rock-paper-scissors match over whether a can of tahini that's been open for six months needs to get thrown away or not.*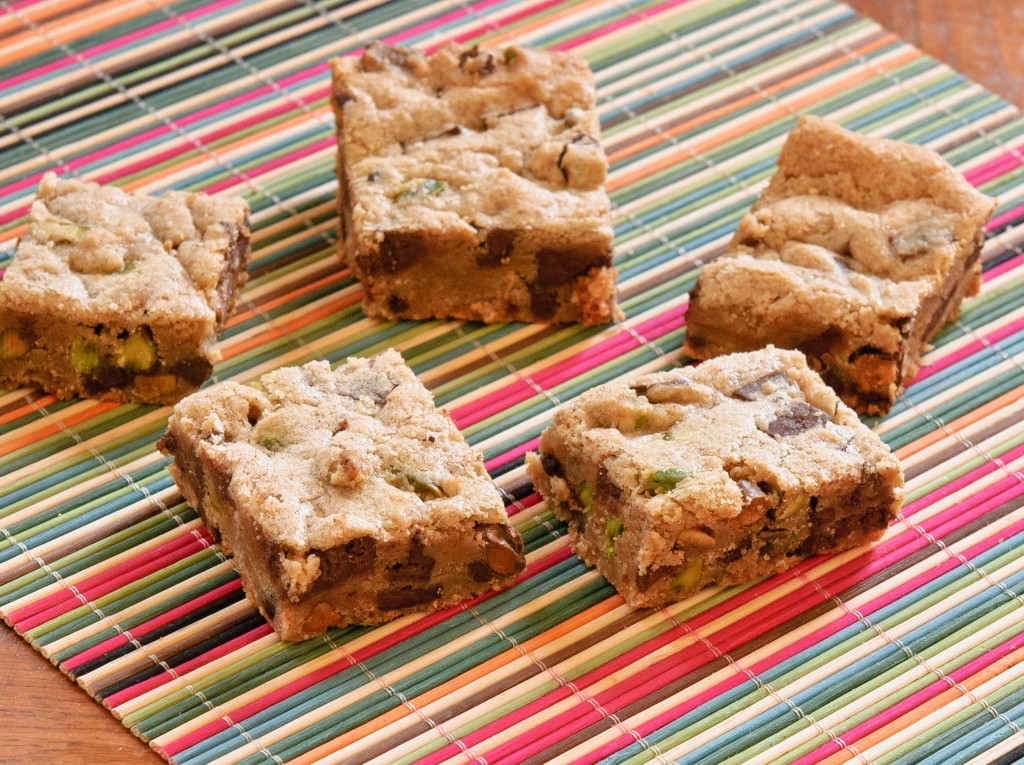 Some other serendipitous stuff that resulted from the broken fridge was being able to give away leftover cream cheese frosting to a friend's daughter (it's her favorite), rather than stick it in the fridge, still in the piping bag, under the pretense that I am going to make whoopie pies and fill them with it.** Also, I got assigned dessert for Mother's Day dinner which meant I needed room temperature butter anyway.
I LOVED these blondies. I found them on Foodgawker with a search for "pistachio," which is one of my mom's favorite foods. They looked incredibly simple to make, but different enough to be worthy of a special occasion – and they lived up to that initial impression. The spice blend is distinct and rich without being overpowering, and the hearty bites of pistachio and chocolate sprinkled throughout both adds texture and mellows the spice. A+, would celebrate with again.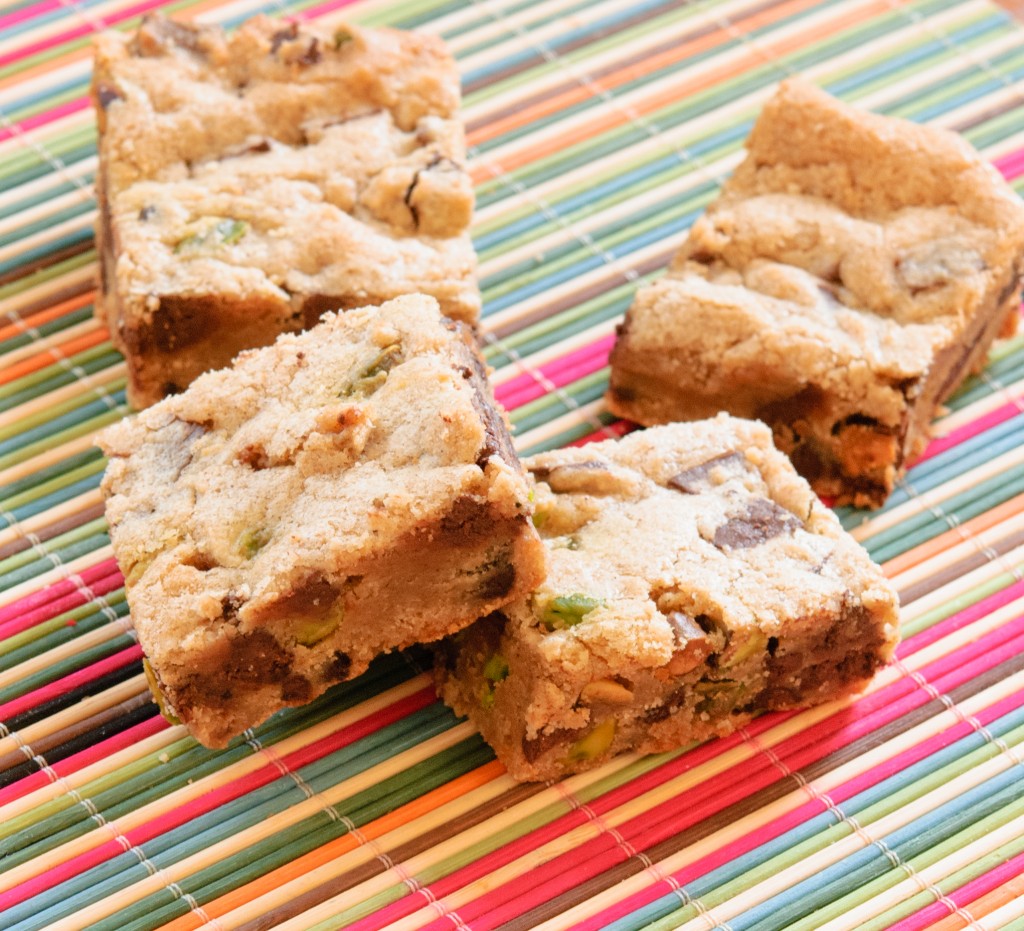 *IT'S LIKE PEANUT BUTTER. IT DOESN'T GO BAD.
**I never make whoopie pies.
Spiced Pistachio Blondies
Gently spiced blondies sprinkled through with pistachios and chocolate.
Ingredients
2⅔ cups all-purpose flour
2 teaspoons baking powder
1 teaspoon salt
1½ teaspoon cinnamon
½ teaspoons nutmeg
½ teaspoons ground ginger
½ teaspoons ground cloves
½ teaspoons coriander
½ teaspoons cardamom
1 cup (2 sticks) unsalted butter, room temperature
2 cups light brown sugar, packed
2 eggs
1 tablespoon vanilla
1½ cups semi-sweet chocolate chips
1 cup shelled pistachios
Instructions
Preheat oven to 350 F. Line a 9x13 pan with parchment paper (or just grease the pan) and set aside.
Combine flour, baking powder, salt, cinnamon, nutmeg, ginger, cloves, coriander, and cardamom in a medium bowl. Set aside.
In a large bowl or the bowl of a stand mixer, beat butter and brown sugar together on medium speed until fluffy, about two minutes. Add eggs and vanilla and beat just to incorporate.
Add the dry ingredients and mix on low until just combined. Fold in the chocolate chips and pistachios.
Spread the batter evenly in the prepared pan. Bake 30-35 minutes, until a toothpick inserted in the center comes out (reasonably) clean. Cool completely on a rack and cut into squares.
Source: Simmer and Shoot