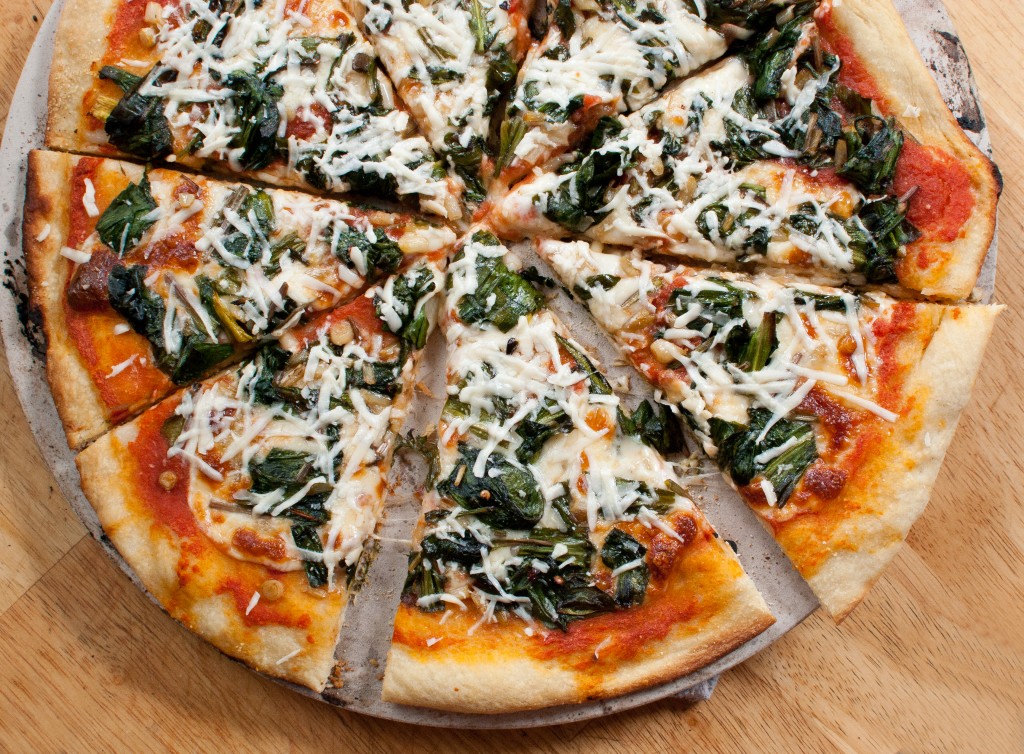 Up until a few weeks ago, I only knew about three kinds of ramps:
The ones that take me on and off the highway

The ones people use to enter and exit buildings
The ones you skateboard on.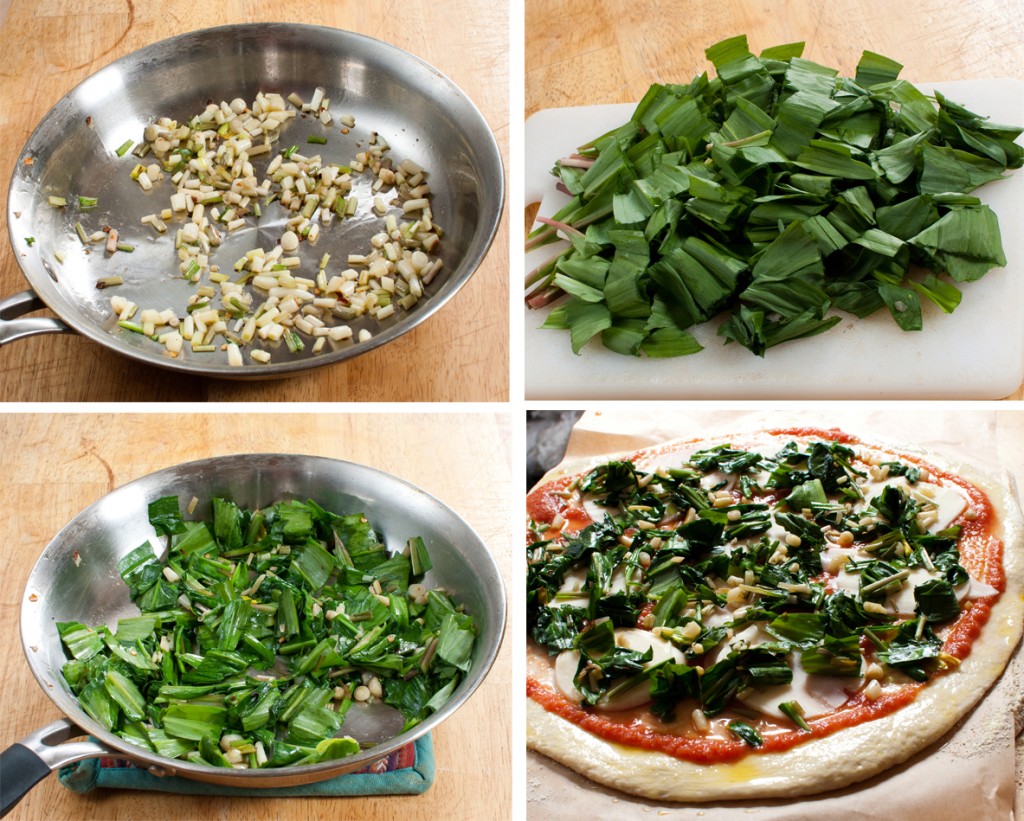 How could I have gone thirty-two years without any knowledge of or experience with the other kind of ramp, the one that's far more interesting and appealing to me than any of those listed above? I don't live under a rock. I don't hibernate in spring.  I'm the person my friends come to when they see some obscure food on Chopped and want to know what it is and how to use it. HOW HAD I NOT HEARD OF RAMPS?! How had I missed out on this in-season-only wild onion topped with beautiful greens and bursting with sharp, fragrant garlic flavor?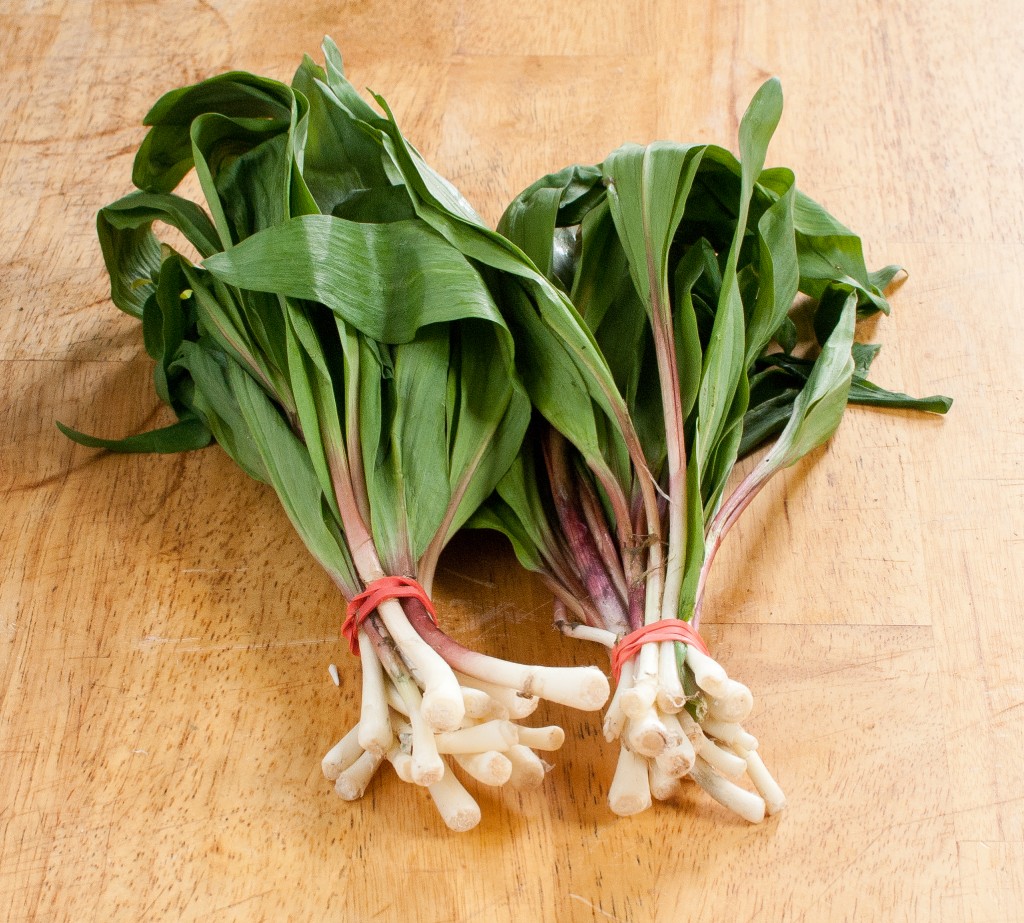 I'll never know the answer to that. I just have to move forward and make the most of the time I have left with them. Which is about two weeks a year for the rest of my life. Ramps are in season for the briefest of moments, so you have to grab them while you can. I was lucky to come across a whole table full of them at the farmer's market last weekend, so I grabbed a few bunches for a homemade Sunday night pizza. And oh, what a pizza this was. It's so utterly simple that I was skeptical about how flavorful it would be, but I was so wrong – it's the simplicity that makes it so wonderful. A homemade crust, a thin layer of pureed tomatoes, and coins of mozzarella topped with sautéed ramp bulbs and greens and sprinkled with a light coating of romano cheese – this is most decidedly not your Pizza Hut stuffed crust cheesetastical cheese lovers supreme deluxe delight. It's so much better. Grab some ramps wherever you can find them, while you can find them. It may make the other 50 weeks of the year pale in comparison, but it's totally worth it.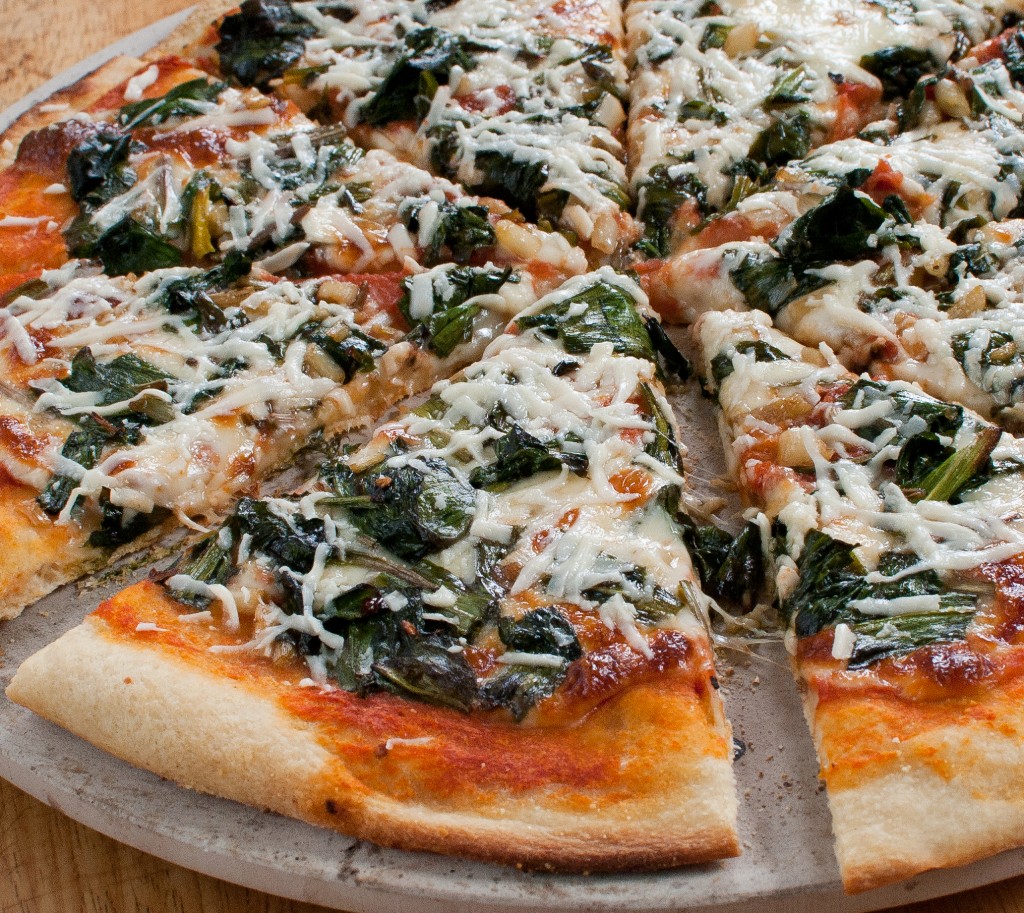 Ramp Pizza
Category:
Pizza, Main Dish
Ingredients
For the Crust:
2 cups (11 ounces) bread flour
¾ tsp salt
¼ cup warm (110 degree) water
1⅛ tsp instant/rapid rise yeast
½ cup plus 2 Tbsp room temperature water
1 Tbsp olive oil
Cooking spray
Cornmeal
Toppings:
½ cup canned tomato puree
1 clove garlic, minced
1 tsp red wine vinegar
1 Tbsp olive oil
Pinch red pepper flakes
6 ounces (3 bunches) ramps
4 ounces part-skim low moisture mozzarella, sliced into very thin rounds
⅓ cup shredded or grated romano cheese
Instructions
Make the Crust:
In a large bowl or the bowl of a stand mixer, stir flour and salt together.
Add yeast to the ¼ cup warm water and let stand five minutes, until foamy. Add the rest of the water and stir in the olive oil.
If using a stand mixer, turn to low and, with the paddle attachment, slowly add the liquid until mixture forms a cohesive dough. If preparing by hand, stir in slowly.
Switch to the dough hook (or begin kneading by hand). Knead for 5-6 minutes. Dough should be elastic and smooth, and should not stick to your fingers.
Transfer to a lightly oiled bowl and cover. Let rise in a warm place for 75-90 minutes, until doubled in size. Remove cover and punch down the dough.
Sprinkle a work surface (I use a pizza peel covered with parchment) with cornmeal and turn out the dough. Cover with a damp paper towel and allow to relax for 10-15 minutes. Coat a rolling pin with cornmeal or flour and roll into a large round or rectangle. Lightly brush edges with olive oil.
For the Pizza:
Preheat oven to 500F. If you have a pizza stone, leave it in there to preheat.
Combine tomato puree, garlic, and vinegar in a small bowl and set aside.
Rinse ramps thoroughly in cold water and pat dry. Thinly slice the white and purple bulbs, and cut the greens into ¾ inch ribbons. Set the greens aside.
Heat olive oil in a skillet over medium heat. Add red pepper flakes and cook, stirring constantly, for one minute.
Add the sliced ramp bulbs and saute for 4-5 minutes, until softened and fragrant. Add the greens and cook for one minute, just until wilted. Remove from heat.
Thinly spread the tomato puree on the rolled out crust. Scatter mozzarella coins evenly. Top with cooked ramps.
Transfer pizza to hot baking stone or a baking sheet. Cook for 10-12 minutes, until crust is puffed and browned at edges and mozzarella is slightly charred. Remove and immediately sprinkle with romano. Cut into equal slices and serve.
Nutrition Information
Serving size:
1 slice
Calories:
365
Fat:
13g
Carbohydrates:
36g
Sugar:
4g
Sodium:
448g
Protein:
20g
Source: Adapted from Smitten Kitchen