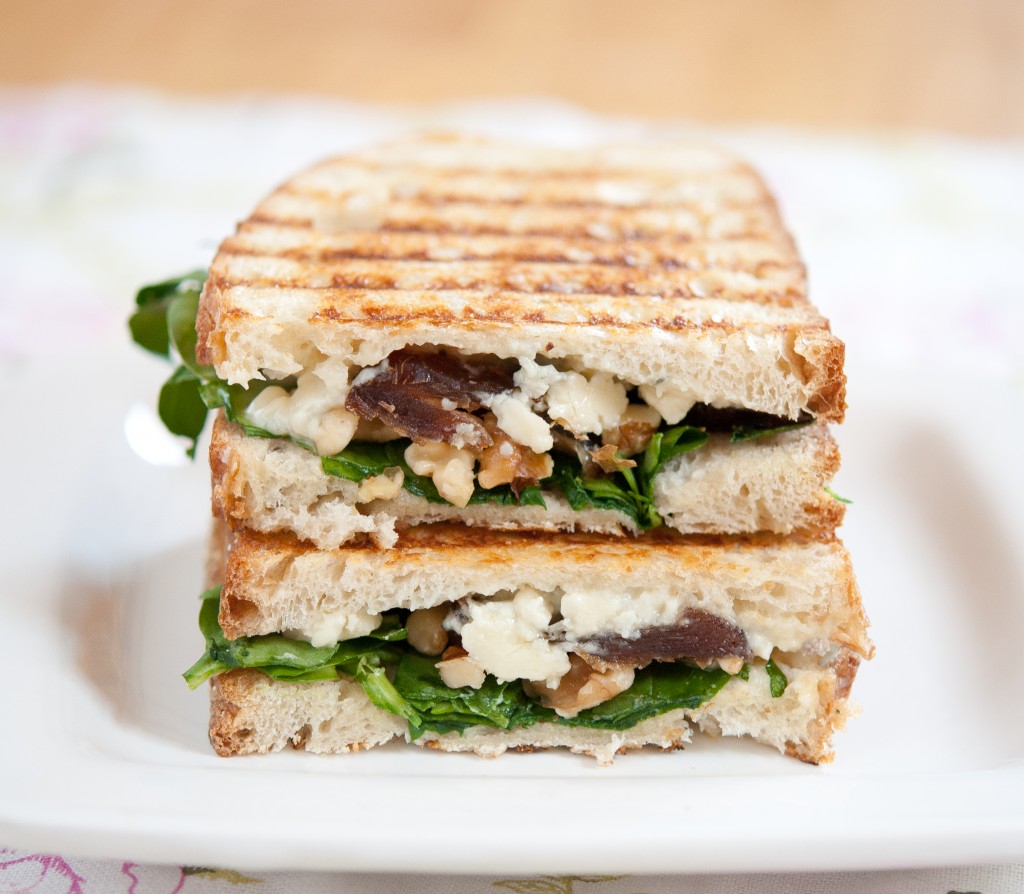 I can't believe it's almost May. We've had an absolutely glorious spring in DC (one week of 90+ degree temps notwithstanding), and I'm super grateful for it because all too often around here we go straight from frigid winter into unbearable summer heat. Having over a month of fantastic (and seasonally appropriate!) weather has been awesome and I've been taking every opportunity to get outside. I spent a good amount of Saturday reading outdoors, and Sunday started VERY early with a cheerleading session for two friends running the Nike women's half marathon downtown. I'm a very good cheerleader. I brought this sign to help rally the troops: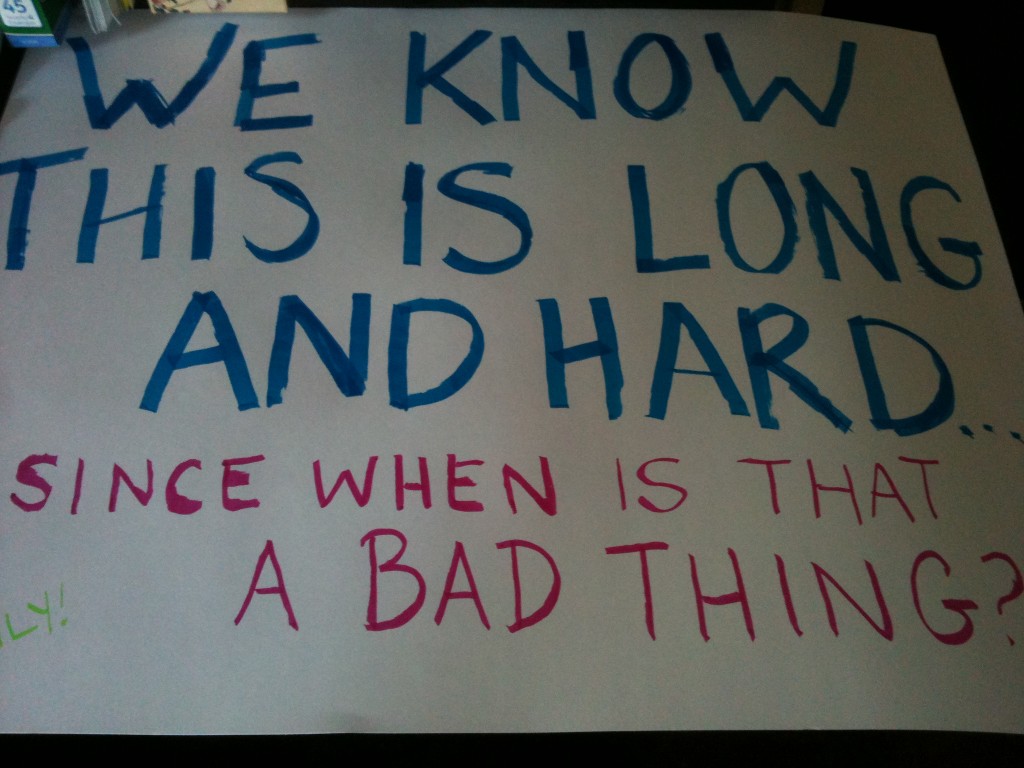 Sigh. Will I ever learn to act right? Or my age? Burning questions, people. Anyway, my friends Emily and Wendy finished their 13.1's with aplomb and I'm very proud of them, as well as the 15,000 other people who took the leap. The run. Whatever.
After all that standing around shouting at strangers, I was obviously exhausted. You think running a half marathon is hard? Try holding a cardboard sign in the air for hours. JUST DO IT. They don't make commercials about that, but they should. Obviously I needed to go home and carbo load immediately. I wanted something easy, filling and maybe not entirely good for me, and hey, it's still grilled cheese month. One of my favorite salads is a combination of spinach, dates, gorgonzola and walnuts, but there was no way I was eating a salad after watching all that running and vicariously burning all those calories. So I put the salad between two big fat slices of sourdough and called it an afternoon, because it couldn't have possibly gotten any better. The pungent gorgonzola is perfectly complemented by the soft, sweet dates, mild walnuts, and crisp onion. HIGHLY recommend if you're a gorgonzola fan like me. Or a sandwich fan. Or if you just ran a half marathon. Or just if you're hungry.
Date, Walnut & Gorgonzola Grilled Cheese
Ingredients
2 slices sourdough bread
1 Tbsp unsalted butter
2 tsp balsamic vinegar
A few thin slices of red onion
1 handful baby spinach leaves, chopped
⅓ cup crumbled gorgonzola cheese
4 dates, pitted and chopped
¼ cup chopped walnuts
Instructions
Butter one side of each slice of bread and place buttered side down on a plate.
Begin heating a grill pan or skillet over medium heat.
Brush each slice of bread with balsamic vinegar. Layer onion, spinach leaves, gorgonzola, dates, and walnuts on one slice of bread and place the other slice atop it, balsamic side in, buttered side up. Place in heated skillet and cook, using a spatula to press down on the top slice, until the bottom slice is browned and cheese is melting, 3-4 minutes. Flip and cook another two minutes, until browned and hot. Serve immediately.