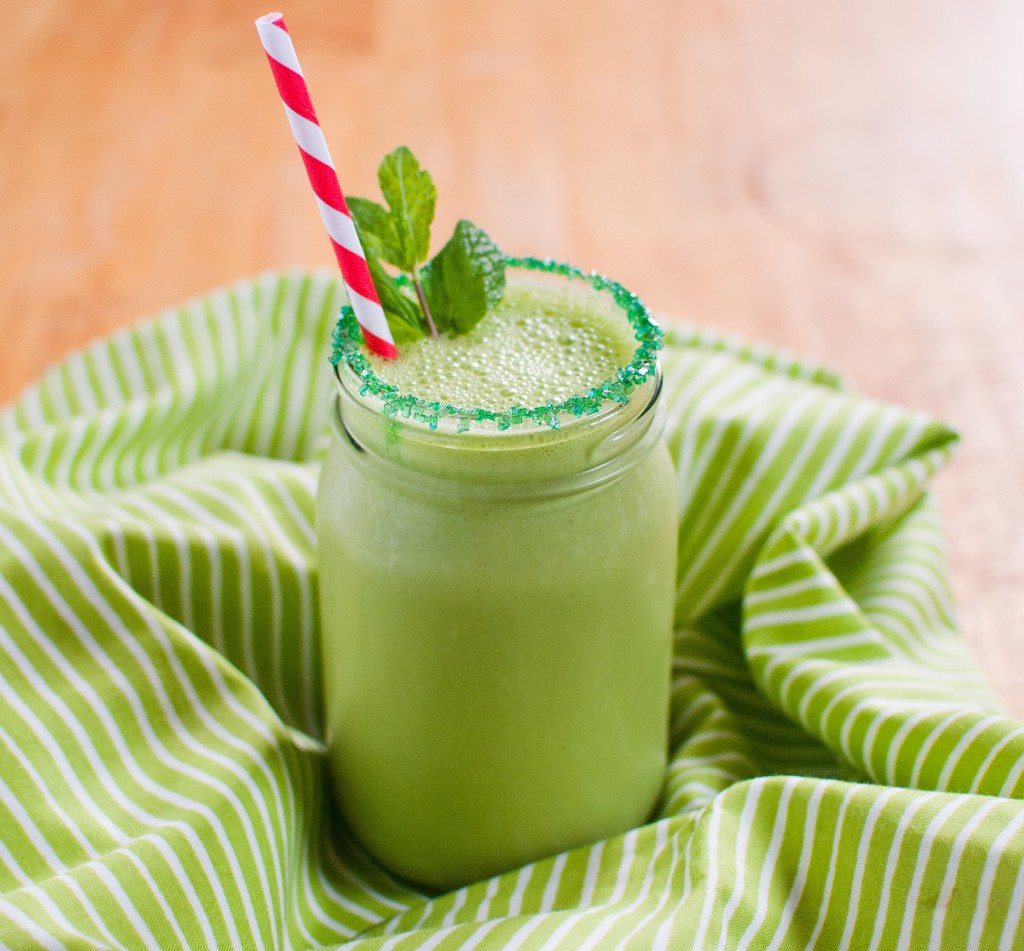 I've never been part of the national annual frenzy over Shamrock Shakes. Peppermint and McDonald's are both pretty low on the list of things I actively seek out. But I've been insanely into smoothies lately (I just got a new blender, I don't think I've chewed anything in like a week) and we're still approaching St. Patrick's Day, so all the things should be green. And drinkable. Also, I'm trying really, really hard to come around on peppermint, so this was good motivation to keep giving it the old college try.
This is really more of a smoothie-type drink than a thick shake, but the flavor is great (and just right, according to a Shamrock Shake devotee I tested the recipe on). Just a little bit sweet from vanilla yogurt, agave, and banana, with a cool minty kick from pure peppermint extract mellowed by creamy almond milk. Oh, and why is it green? Because of spinach. Which you cannot taste AT ALL. My hand to God. You're getting a solid serving of veggies and you won't even know it. Which also makes it great for kids, if you omit the protein powder.
Also, since this is not even really a "recipe" so much as a "pile of stuff dumped in a blender," it's infinitely adaptable. Want a thicker, more shake-like consistency? Use vanilla frozen yogurt or ice cream instead of the yogurt and ice. Not into protein powder? Just leave it out. It's good any which way you spin it. I've had this for breakfast two days in a row and I don't even like peppermint. And as an added bonus, this version has half the calories, twice the protein, less than half the carbs, and less than 1/5 the fat of a legit Shamrock Shake – with zero artificial colors or flavors. So skip the McD's run and give this a whirl. In your blender. See what I did there? Yeah, yeah, I know.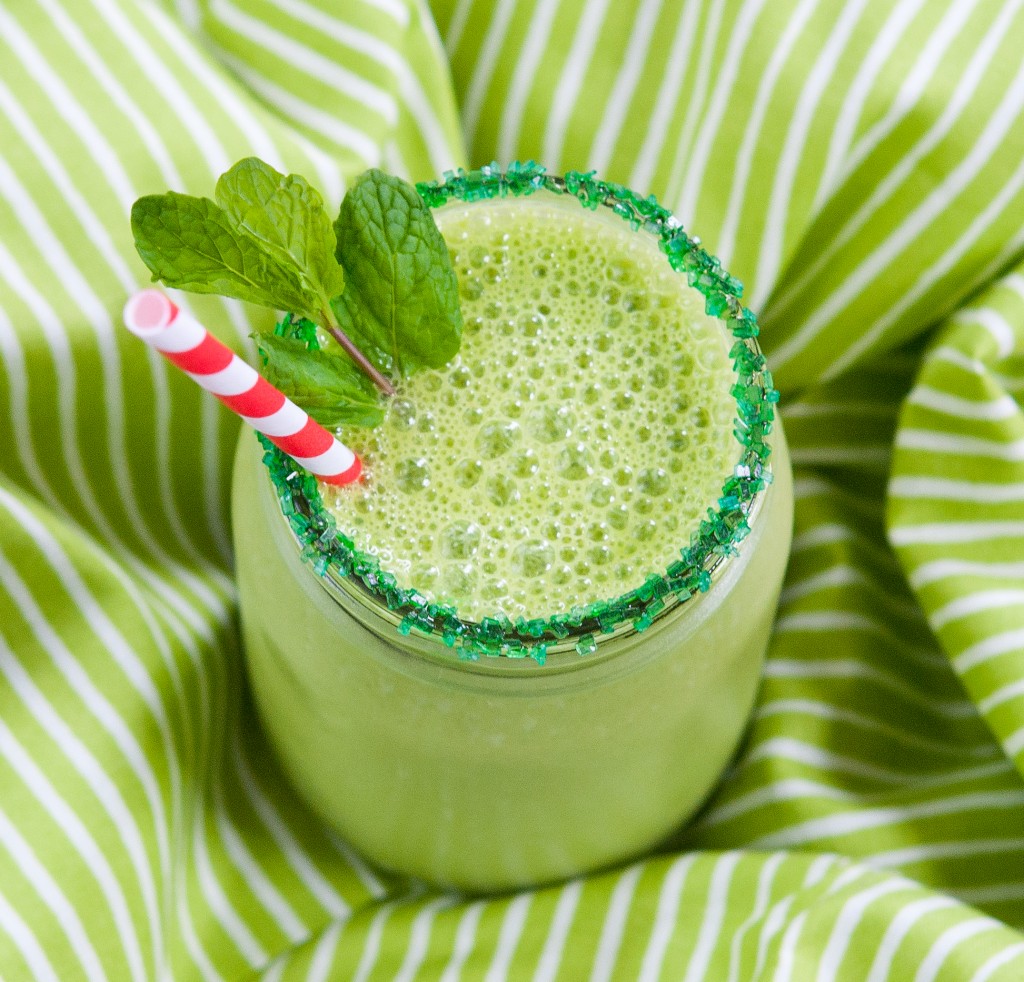 Healthy Homemade Shamrock Shake
A healthy, protein-packed do-it-yourself version of McDonald's popular Shamrock Shake.
Category:
Breakfast, Snack, Dessert
Ingredients
1 cup vanilla nonfat Greek yogurt
2 scoops vanilla protein powder (optional)
1 banana
2 handfuls baby spinach leaves
1 cup unsweetened vanilla almond milk
1 Tbsp agave nectar
1-2 drops peppermint extract
5-6 ice cubes
Instructions
Combine all ingredients in a blender. Blend on high speed until smooth. Serve immediately.
Notes
To veganize, sub soy or coconut yogurt. Nutrition facts are based on the recipe as written. If omitting protein powder, subtract 30 calories and 6 grams of protein from each serving.
Nutrition Information
Calories:
270
Fat:
2g
Carbohydrates:
36g
Sugar:
25g
Sodium:
147g
Protein:
20g
Source:
Inspired by
Shape