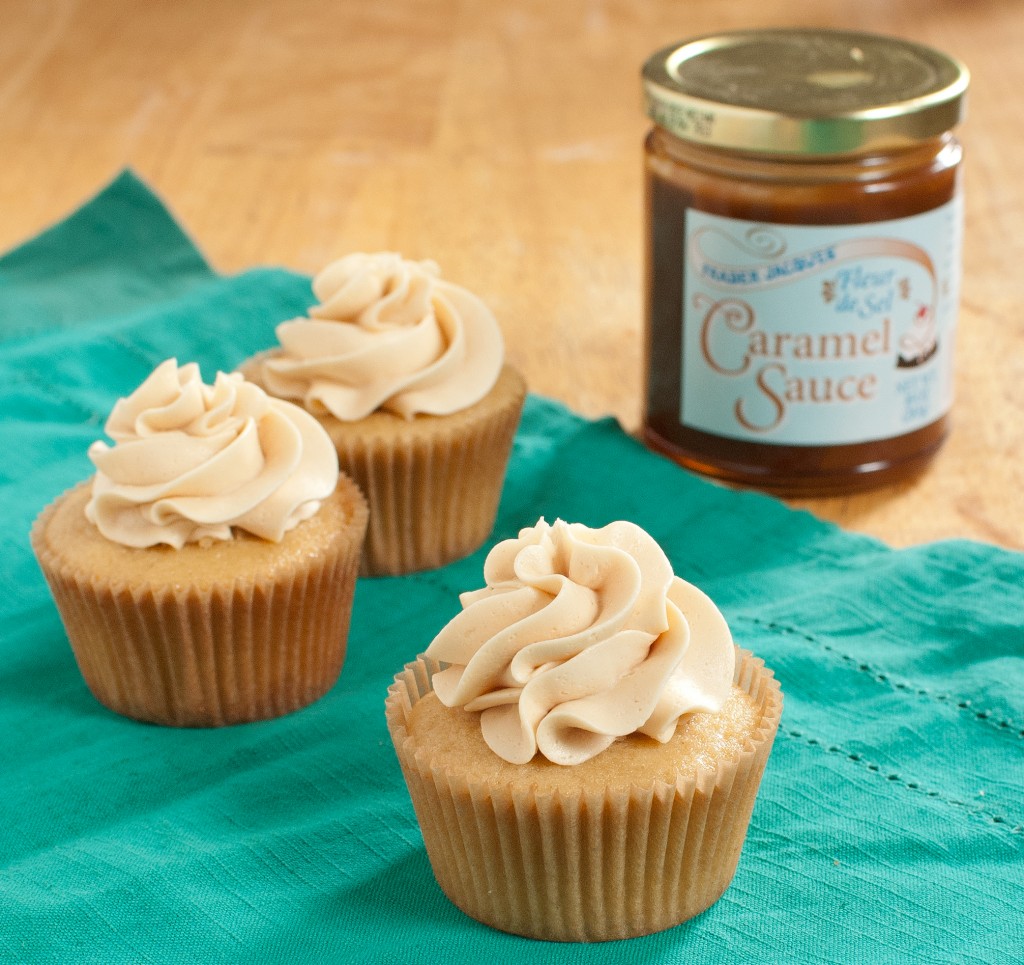 Before I share this recipe, I want to say that we were extremely fortunate here in DC to have escaped the direct wrath of Hurricane Sandy. Seeing the absolute devastation in New York and New Jersey has made that even more clear. So many people have lost everything – homes, livelihoods, friends and neighbors – and the suffering is just unbelievable. Please consider donating to the American Red Cross Hurricane Sandy Relief Fund by clicking the picture below. If you're strapped financially, which many of us are, consider making a blood donation – it's free and every little bit helps.
Our thoughts and well-wishes remain with everyone impacted by Sandy.
Aaaand, awkward segue to cupcakes. I made these this week as Sandy passed through DC, in hopes of being able to get back to work to bring them in for a coworker's birthday. I called them "double caramel" because of the filling and frosting, but the brown sugar cake is almost a caramel element itself. The cake is light and fluffy, with a sweet/salty surprise of caramel sauce spooned into the center, and the caramel buttercream is completely over the top. If you love caramel, these are definitely for you. If you hate caramel, you are an alien and I'm not sure we can be friends anymore.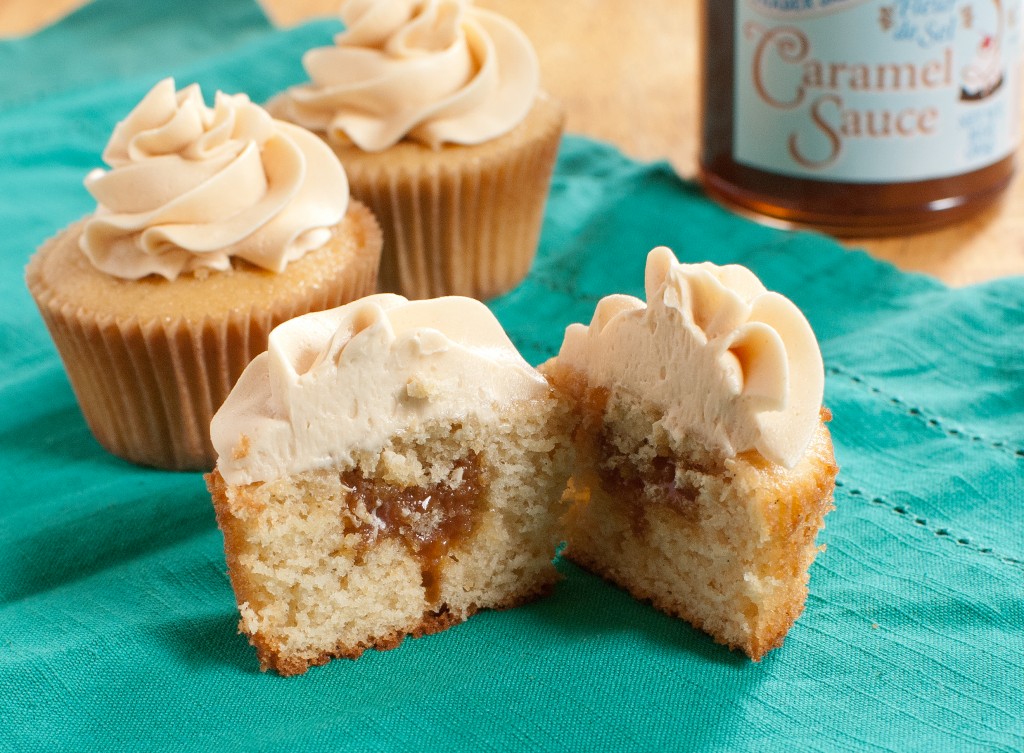 Double Caramel Cupcakes
Ingredients
Cupcakes:

3 cups all-purpose flour
1 Tbsp baking powder
½ teaspoon sea salt
2 sticks unsalted butter, at room temperature
2¼ cups packed light brown sugar
4 large eggs, at room temperature
2 teaspoons vanilla
1¼ cups buttermilk, at room temperature
Filling and Frosting:

1 10-ounce jar caramel sauce (I used Trader Joe's Fleur de Sel)
3 sticks unsalted butter, at room temperature
4-6 cups powdered sugar
Instructions
Make the cupcakes: preheat oven to 325 F. Line cupcake tins with paper liners and set aside.
Combine flour, baking powder, and salt in a medium bowl and set aside.
In a large bowl or the bowl of a stand mixer, beat butter and brown sugar on medium speed until fluffy, about three minutes.
Add eggs one at a time, beating to incorporate after each. Beat in vanilla.
Add the flour in three additions, alternating with the buttermilk (begin and end with the flour).
Divide batter evenly among cupcake tins, filling each about ½ to ⅔ full. Bake for 20-22 minutes, until tops spring back lightly when touched and a toothpick inserted in the center comes out clean. Cool completely on wire racks.
When the cupcakes have cooled completely, use a paring knife to remove a small piece from the top of each cupcake (keep the pieces). Spoon about a teaspoon of caramel sauce into each cupcake and replace the tops.
Make the frosting: in a large bowl or the bowl of a stand mixer, cream butter until fluffy, about three minutes. Mix in powdered sugar, one cup at a time, mixing thoroughly after each addition. Beat in about ½ cup of caramel sauce. Pipe frosting onto filled cupcakes. Serve at room temperature.
Source: 
Cake recipe from
Sprinkle Bakes