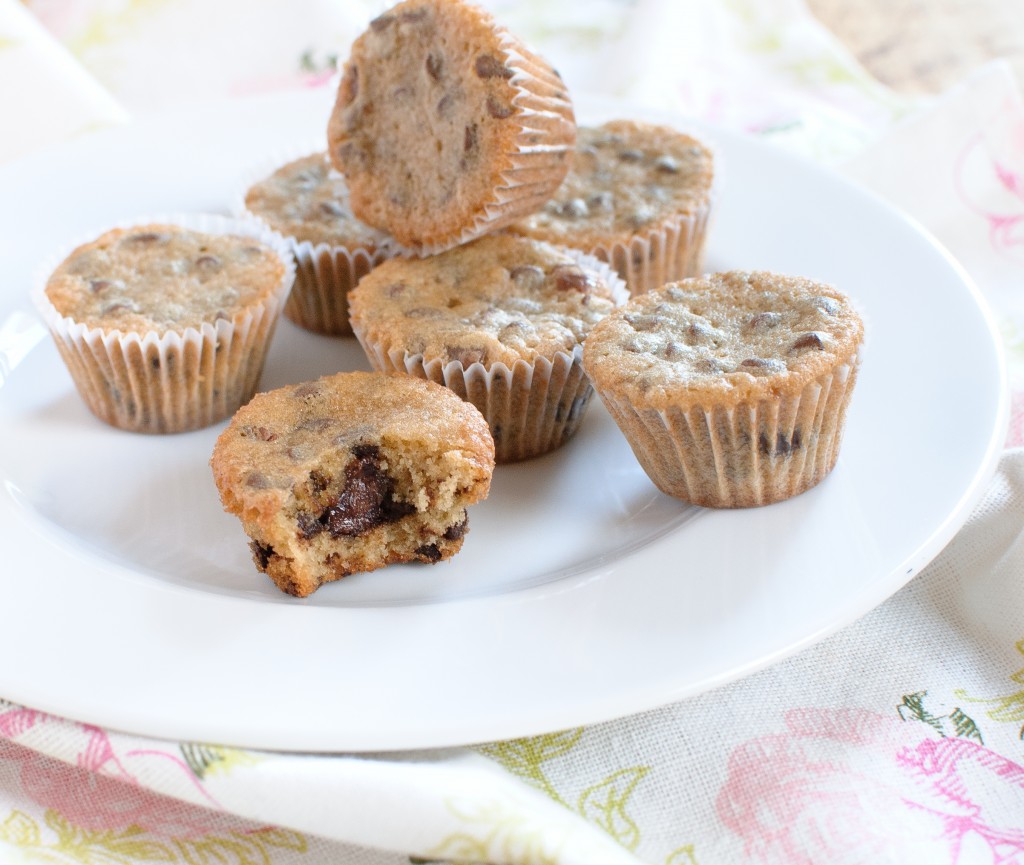 Life's all about balance, isn't it? Balance between fun and obligation, between work and play, between family and friends and bills and chores and everything else we juggle each day. Balance has never come easily to me – some people are natural jugglers and others of us (hi!) are just more adept at tossing around one ball at a time. I tend to immediately lose my grip on something else whenever I pick up something new, but I try not to let that stop me from making new tweaks to the Jenga tower of life, because really, you can't just do one thing at a time and call it living.
My new ball for the past few months has been fitness. After my bike accident, trying to get myself back in shape became paramount, and for the first time in many, many years, being fit, eating well, and feeling healthy have taken top priority. I've lost twenty pounds and am in the best shape I've been in since I last played competitive soccer, which…well, that was a long time ago. I feel fantastic physically, I'm happy with how I look (and fitting back into clothes I haven't been able to wear since my mid-twenties doesn't hurt), and I feel strong and confident.
But there's balance required there, too. Last week I went and toured a new gym. The sales pitch for the free trial includes a "fitness assessment" provided by a "consultant" (qualifications unknown), wherein they measure your body fat, grill you about your fitness routine and your diet, and methodically pick your body and your habits apart so you'll realize how desperately you MUST join this gym, lest you die unfit and alone in a roomful of cats somewhere. My "consultant" (I'll call him "Ben," because that's his actual name) wasted no time in telling me that I was about 5-7 pounds overweight and that he'd like to see me lose that, along with 3-4% body fat.
I'm 5'9, and 125 pounds. I don't need to lose weight; in fact, I fear what I might look and feel like if I did. I felt so grateful at that moment for the confidence I had just from being active and feeling healthy, because I needed to draw from that in order to tell Ben exactly what I thought about his sales approach. It's dirty, and mean, and foundationally built on making potential clients feel terrible about themselves. In a country where we should be encouraging people to get active for our health, and for our futures, and for our kids' futures, places of fitness should be working to build up potential and current clients, not tear them down. Especially women – we're told every single day that we aren't thin enough, that we're not the right shape, that we should be spending more of our money to take care of our cellulite and body hair and every other potential imperfection that might make us somehow undesirable. The fact that on top of all that, we have to be subjected to a body critique just to try out a gym just made me so angry. And trust me, both Ben and his boss (who reeked of cigarette smoke – what gym manager lets himself smell like cigs during working hours, honestly?) got a piece of my mind.
Maybe I should call these "Feminist Rant Cookie Bites." Point is, that experience made me realize that I've finally found my balance. I can work out just to feel good, without trying to achieve some ridiculous, unrealistic, unhealthy goal. I can find a gym that has the classes I want to take without them telling me I'm overweight when I know I'm not. And I (we!) can have dessert.
When I asked on the Facebook page a few days ago if people would be interested in nutritional info, I got a pretty overwhelming no, at least when it comes to desserts. My favorite response: "We are ruining the foods we love. Moderation and the realization that life is too damn short to worry about how bad that cheesecake really is."  Balance is realizing that you can have dessert and be healthy, without bastardizing its joy by subbing 100 drops of stevia or chocolate protein powder for actual sugar.
On that note, here's some real dessert, nutritional info not included. Eat it, love it, and enjoy it, because you're balanced, perfect, and beautiful exactly the way you are.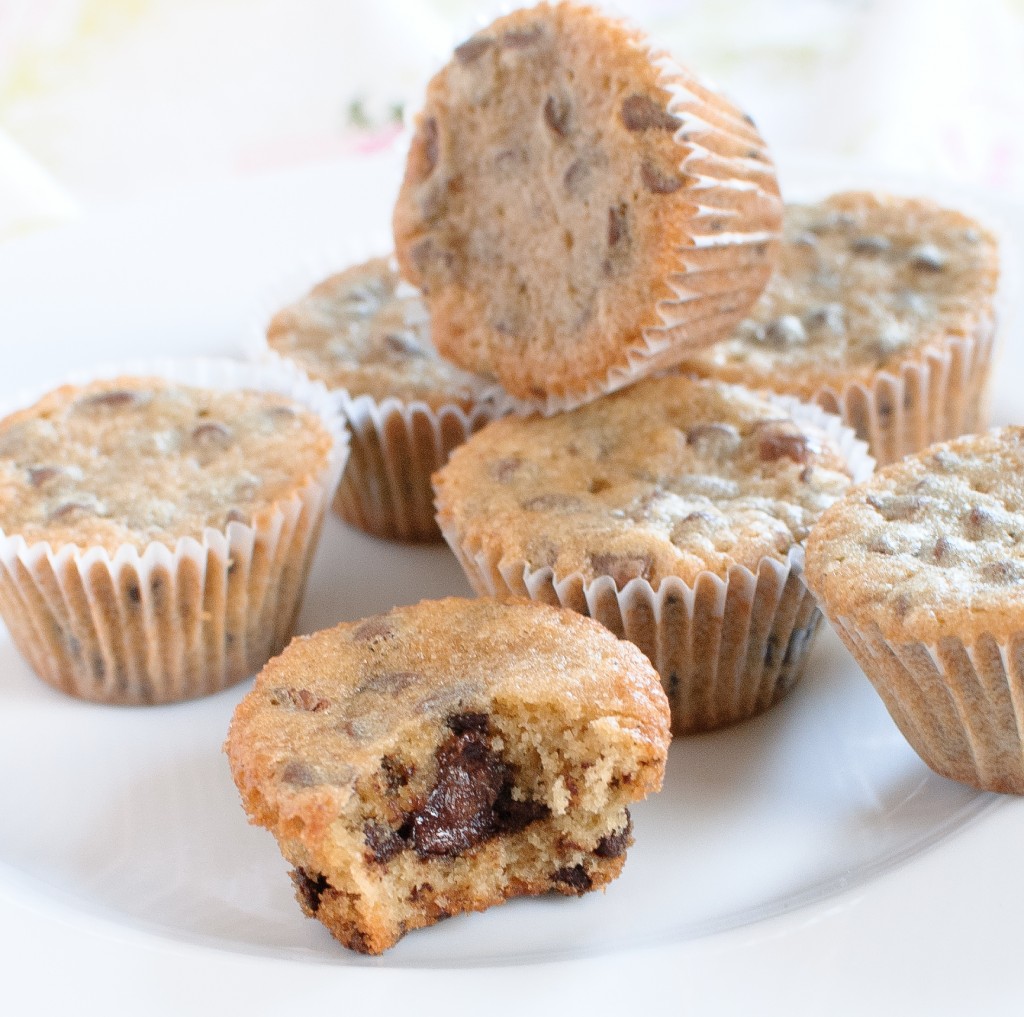 Nutella-Stuffed Chocolate Chip Cookie Bites
Category:
Nutella-Stuffed Chocolate Chip Cookie Bites
Yield:
About 36 mini muffin cups
Ingredients
1 cup all-purpose flour
½ teaspoon baking powder
¼ teaspoon salt
1 stick (4 oz) butter, at room temperature
1 cup firmly packed light brown sugar
2 large eggs
1 teaspoon vanilla extract
1 cup miniature chocolate chips
1 cup Nutella, at room temperature
Instructions
Preheat oven to 350. Line two mini muffin pans with paper liners and set aside.
In a medium bowl, whisk together flour, baking powder, and salt. Set aside.
In a large bowl or the bowl of a stand mixer, cream butter and brown sugar together on medium speed until well-combined and fluffy, about 2 minutes. Add eggs one at a time, beating each until combined. Beat in vanilla.
Turn off the mixer and add the flour mixture. Beat on low speed until just incorporated. Fold in chocolate chips with a spatula.
Place about ½ tablespoon of batter in each cup. Dollop about ½ teaspoon of Nutella into the center of each. Then top with another teaspoon or so of batter.
Bake for 12-14 minutes, until lightly browned. Cool completely in pans.
 Source: Cookie recipe from Bake or Break