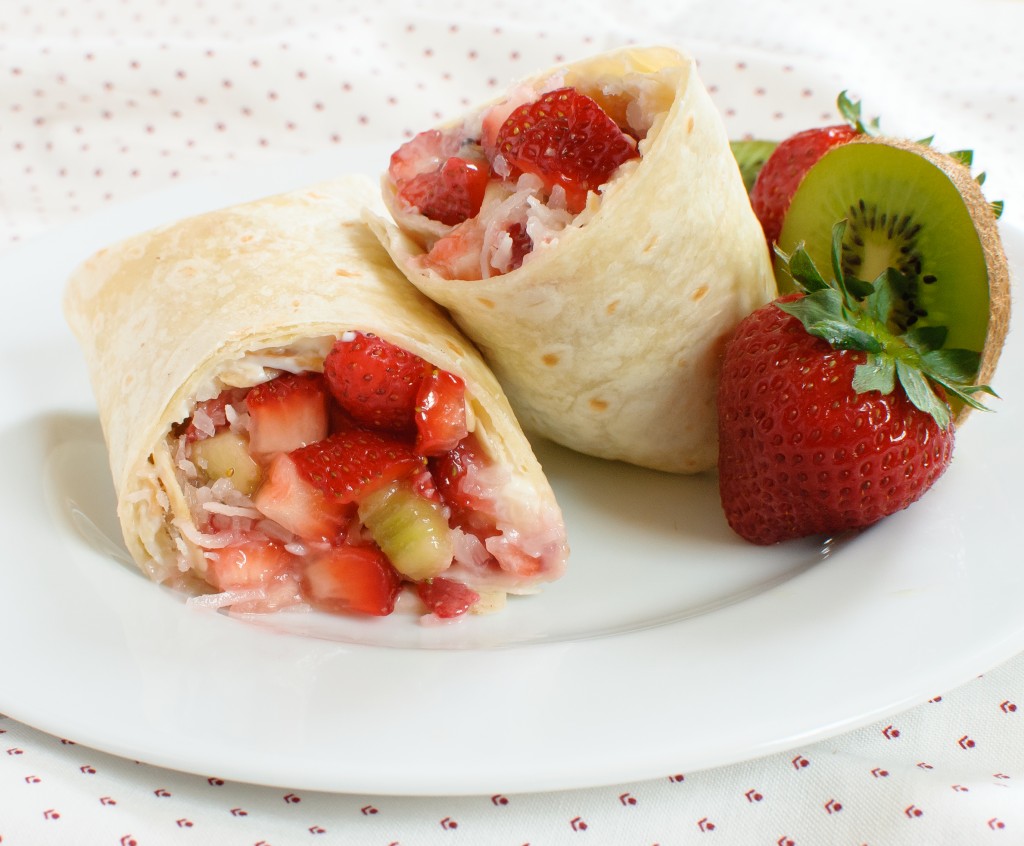 Last Friday, I was picking up dinner at a takeout chain near my office (after first getting distracted for about 45 minutes in the Pier 1 next door). Next to the cash register was a stack of chocolate chip cookies, with a sign that said "Since dessert burritos don't exist…" Of course, this immediately made me want a dessert burrito, whatever that was. And look, this is the internet age. Everything exists. It's a bold statement indeed to claim that a food item, especially, doesn't exist.
It turns out, of course, that dessert burritos do exist, in various forms. Most of the ones I came across involved canned pie filling, and I bet they're delicious. After all, I believe that anything stuffed/rolled/folded into tortillas is a big YES, PLEASE. I didn't have canned pie filling, but I did have a bunch of fresh fruit and a brand new batch of creme fraiche (there is no better time than summer to make your own creme fraiche – you will not be short on warm places to let it culture, that's for sure). So I set to work – by that I mean "I spent five minutes cramming things into a tortilla and ten more trying to neatly roll it up – and suddenly these were an integral part of my world. The fresh fruit gets to be the star, and the only non-fruit sweetness comes from a bit of shredded coconut.
These are perfect for those who love light, fresh, fruity desserts without cloying sweetness and metric tons of sugar, and they're versatile beyond belief. You can use whatever fruit you have on hand – blueberries, melon, peaches. This would also be fun as a dessert buffet at a dinner party – set out tons of ingredients and just let your guests go to town.
I hope you enjoy these as much as I did when you make them (notice that I said "when," not "if")!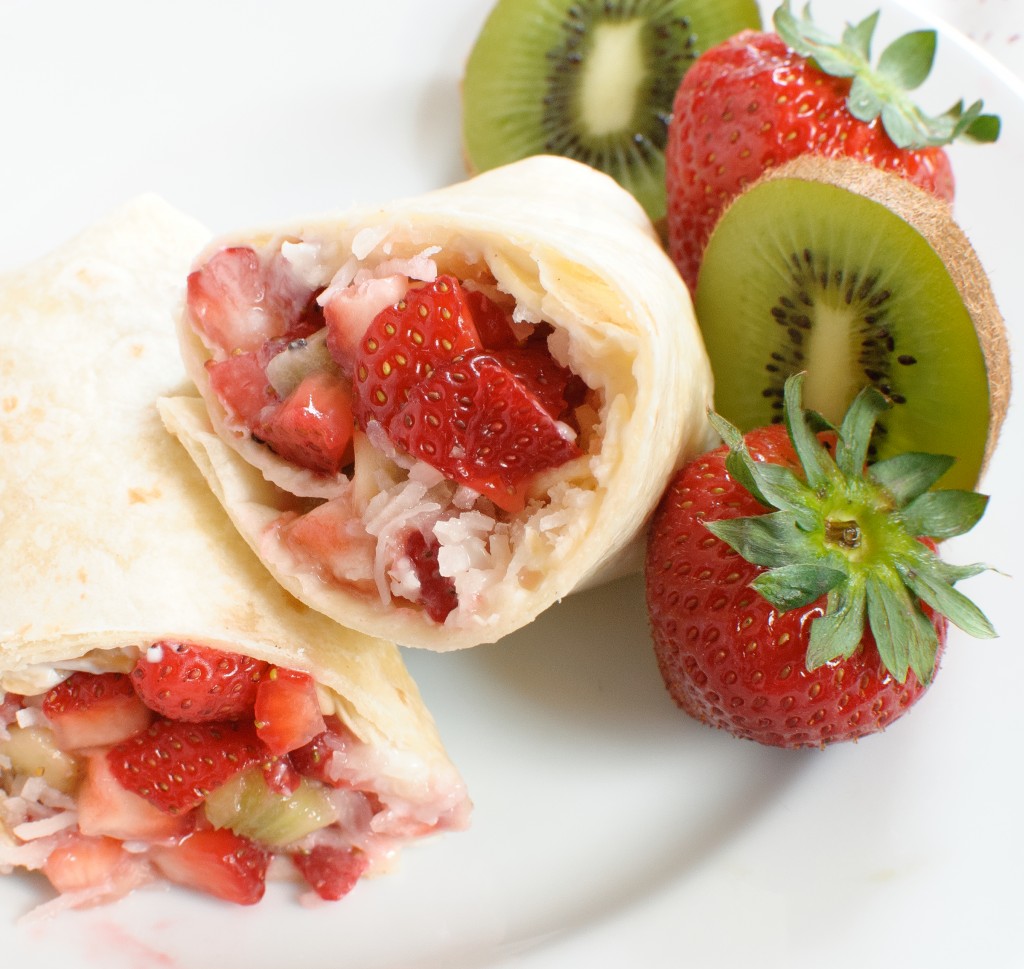 Summer Fruit Dessert Burritos
A sweet take on a burrito for a light, easy dessert.
Yield:
2 servings per tortilla
Ingredients
For each burrito:
1 8-inch flour tortilla
2 Tbsp creme fraiche (homemade or store-bought)
2 Tbsp sweetened shredded coconut
2 Tbsp sliced almonds
⅓ cup diced strawberries
2 Tbsp diced kiwi
Instructions
Microwave tortilla for 15 seconds (this makes it more pliable)
Spread creme fraiche down the middle of the tortilla. Layer coconut and almonds on top.
Add strawberries and kiwi and roll tortilla up tightly. Cut in half and serve immediately.