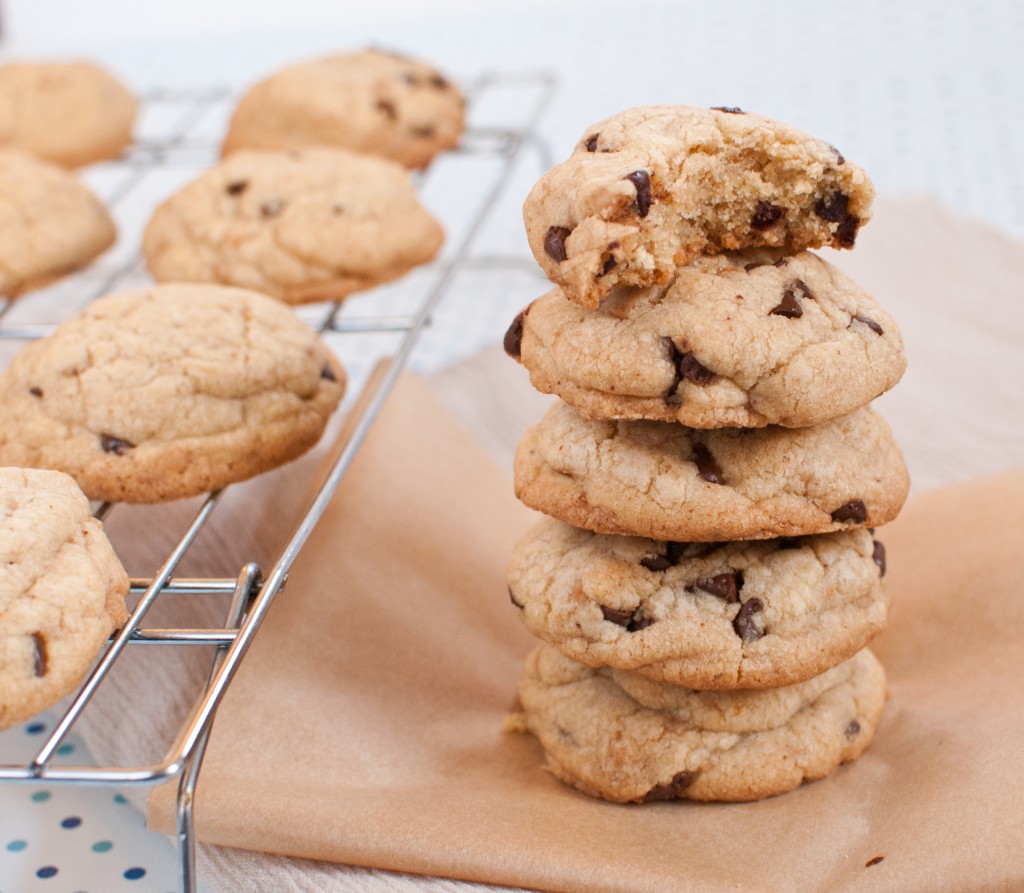 Jeez. We've been eating pretty healthy here on the blog over the past few weeks, huh?
It's great. I love healthy food and I love how it makes me feel. But sometimes you need dessert.
There is something so immeasurably important about sitting down and just having a freaking cookie sometimes. Everything, even the best of our health kicks, calls for moderation. You need a treat sometimes. I need a treat sometimes. And everyone you know does, too.
These cookies are a treat. Watching the surliest of my coworkers sink back into his office chair with a satisfied smile after having one is a treat. Even warming one up a little too much in the microwave for another coworker and watching him yelp as a molten chocolate chip hit his tongue was kind of a treat (I swear it wasn't on purpose).
Browned butter takes this otherwise fairly ordinary cookie up several levels – the rich, nutty flavor, with an extra kick of crunchy toffee bits, give these that eye-rolling quality. Soft and almost cakey, they are absolutely to die for fresh out of the oven.
Treat yourself to a cookie. You deserve it.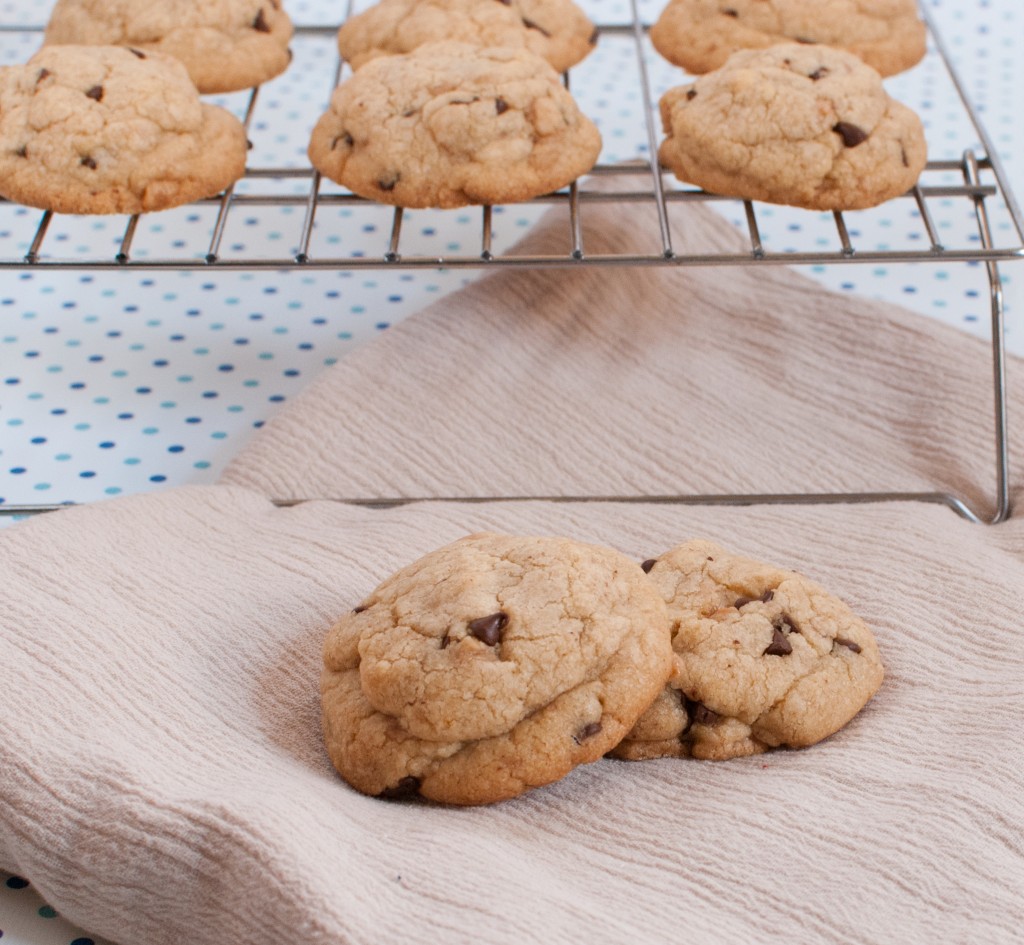 Brown Butter Toffee Chocolate Chip Cookies
Ingredients
2 sticks (8 oz) butter
2½ cups (360g) all-purpose flour
1 tsp baking powder
½ tsp salt
⅔ cup (140g) light brown sugar
¾ cup (140g) granulated sugar
2 large eggs
1 tsp vanilla
½ cup chocolate chips
½ cup toffee bits
Instructions
Preheat oven to 325 F. Line two cookies sheets with parchment or grease with cooking spray and set aside.
Place the butter in a small saucepan. Over medium-high heat, cook, stirring frequently, until the butter is an amber color with a nutty fragrance. Small bits of milk solids will begin separating from the liquid. Remove from heat and place in fridge for 15 minutes.
Combine flour, baking powder, and salt in a mixing bowl and stir to combine.
In another, larger bowl, combine cooled butter and sugars, and stir or beat until well combined.
Add eggs and vanilla and stir or beat until well-incorporated.
Pour flour mixture into the bowl with the liquids and stir or beat until fully incorporated.
With a wooden spoon or spatula, fold in chocolate chips and toffee bits.
Form dough into golf-ball size balls and place on cookie sheets, about two inches apart. Refrigerate cookie sheets for fifteen minutes.
Bake for 18-22 minutes, until cookies are lightly browned on the bottom or you can't stand the amazing smell anymore.