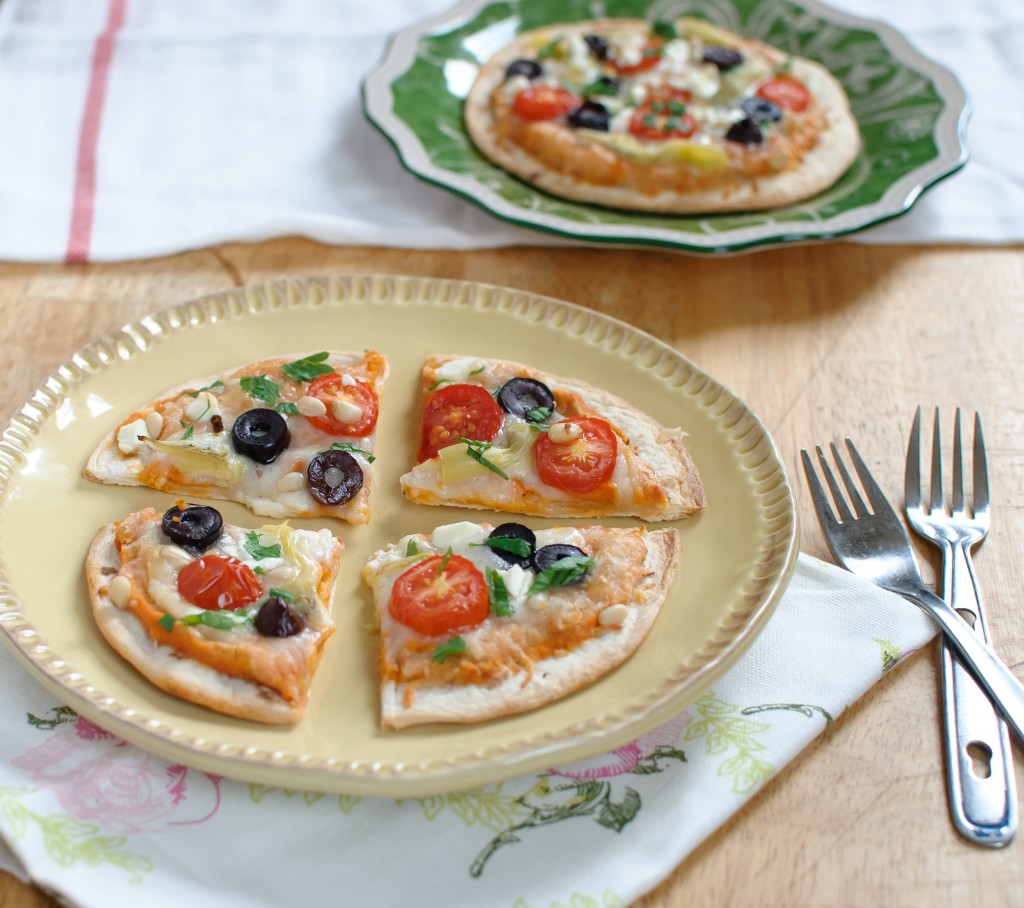 Yesterday on my way to work, an SUV with the license plate "LIV SLO" blew by me on the right going about 85 mph. In a 50 mph zone.
Memo to Alanis Morrissette: that is ironic. Rain on your wedding day and traffic jams when you're already late? Those things just suck (and yes, the lack of actual irony in that song has bothered me since I was a teenager).
And another memo to Mister LIV SLO: we're all busy – always. We have work, and families, and social lives when we can, and daily annoyances that have to be squeezed in around those things. So as nice as it is to direct everyone to LIV SLO via your license plate, if you can't even do it yourself, you may want to head to the DMV and swap that puppy out for a new plate. I would suggest "LIV FAST." Or maybe "DIE HARD."
I have a point. I think.
My point is, like I said, we're all busy. As much as I would love to come home every night and spend hours on a beautiful dinner, with sauces simmering on multiple burners and  piles of perfectly julienned vegetables waiting to be tossed, most nights just don't allow for it (or anything close, really). Some nights you just need to throw a pizza in the oven and collapse on the couch, but that begs a whole new problem – how many nights can you eat pizza and still feel good about what you're eating?
If you're eating these little pizzas, the answer is almost every night. I love these – with a roasted red pepper hummus base instead of tomato sauce, low-fat mozzarella instead of your local pie parlor's greasy mess, and a pile of Greek-flavored veggies on top, these are healthy enough to have as often as you want or need to. And with their individual sizes, you can customize them AND not worry about eating the whole thing. With a fresh green salad on the side, this is a definite hit as a weeknight meal or weekend lunch, especially if you don't have time to LIV SLO.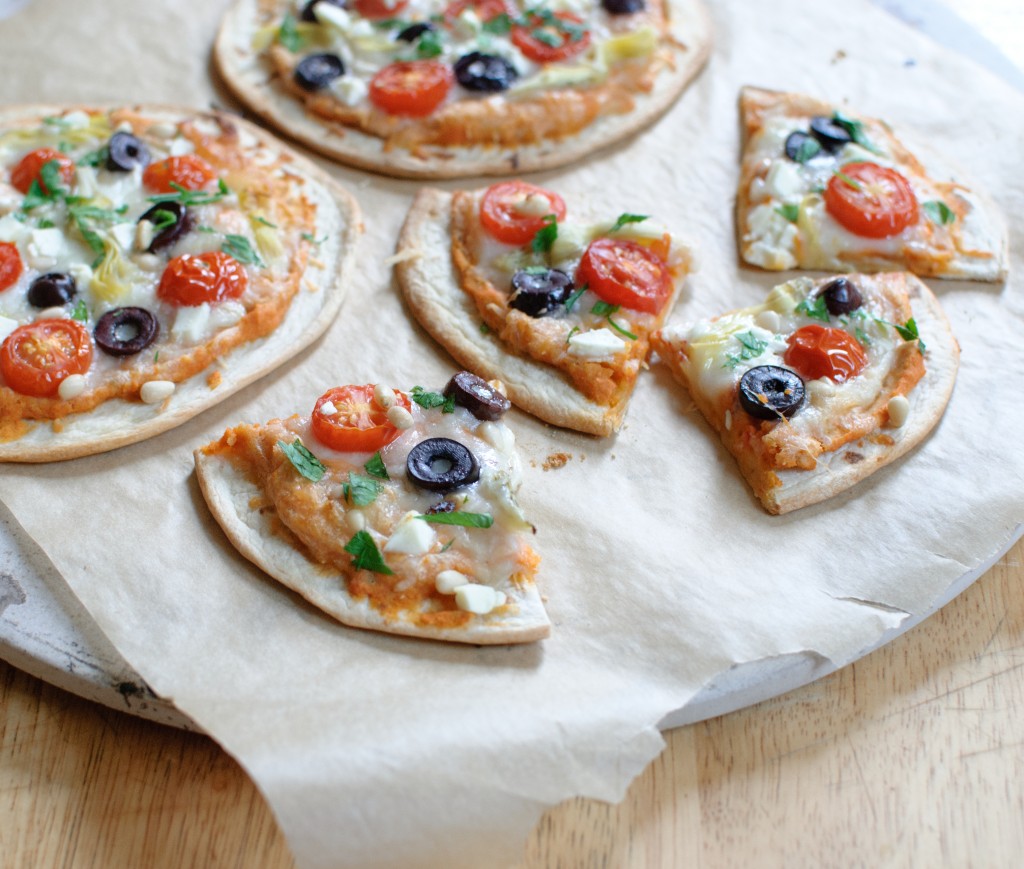 Individual Greek pizzas are healthy and customizable.
Category:
Main Dish, Lunch
Ingredients
4 whole-wheat 6-inch pitas or flatbreads
2 tsp extra virgin olive oil
1 cup roasted red pepper hummus (recipe here or use store-bought)
1 cup reduced fat shredded mozzarella
1 cup grape tomatoes, sliced
4 canned artichoke hearts, sliced lengthwise
¼ cup kalamata olives, sliced
2 Tbsp fat-free feta cheese
Fresh parsley for garnish
Instructions
Preheat oven to 350 F.
Arrange pitas on a baking sheet. Brush the edges of each pita with the olive oil.
Spread ¼ cup hummus onto each pita. Sprinkle ¼ cup shredded mozzarella on top of the hummus.
Divide the sliced tomatoes, artichoke hearts, olives, and feta evenly across the four pitas.
Bake for 12-14 minutes, until cheese is melted and pita is crisp. Sprinkle with fresh parsley and serve.
Notes
Customize all you want with what you have - add fresh spinach or mushrooms for more veggies, or diced roasted red peppers.