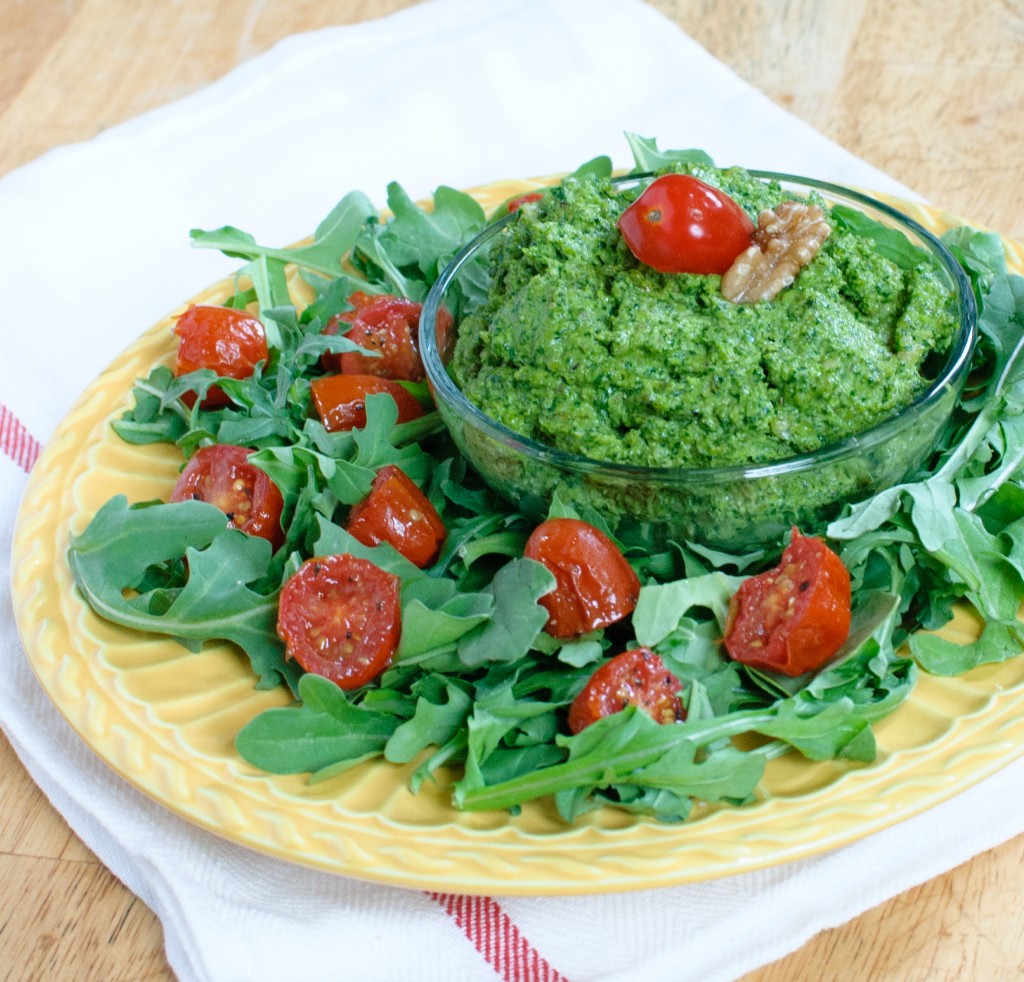 "A-rooooo-gula. It's a VEG-E-TA-BLE."
I can't so much as think about arugula without hearing Steve Martin explaining to a supermarket full of people he sees as bumpkins what "a-ROOOOO-gula" is. In "My Blue Heaven," Martin plays a mobster in witness protection in a much smaller town than he's used to. In the famous supermarket scene, he wreaks havoc on his new grocers – an innocent salesperson with a sample gets a "f*** you," he steals the pricing gun to re-price expensive meat at $0.39/pound, and when he almost gets caught, instead of counting his blessings, takes the opportunity to point out that the grocer is missing arugula.
Truthfully, I probably would've gone my entire life without seeing this movie if it hadn't been for a customer at the restaurant where I used to wait tables. He and his wife would come in every Friday night, and he would always, without fail, order the arugula salad. And every time, he'd order it like this: "I'll have the a-ROOOO-gula salad. Have you ever seen that Steve Martin movie? Where he says "a-ROOOO-gula?" I would always laugh and admit that I hadn't, and he would say, "I'm going to order it like that every week until you see that movie." Each week he'd ask again, "Have you seen it yet?" and of course, my answer was always no – hey, I was working two jobs! I wasn't making time for some old Steve Martin movie!
Not that I found my customer's weekly interrogation on My Blue Heaven annoying, but he always seemed so crestfallen that I hadn't rushed out to Blockbuster to get it (we had these actual stores that rented movies to people back then. You had to walk uphill in the snow both ways to get there). So one Saturday, I rented it just so I could say "yes" instead of "no" when he asked me again the following week. And when I told him I'd seen it and quoted a few lines to prove it, he was so happy that he tipped me 50% – and continued to do so every week thereafter.
Totally worth the rental.
I've never been wild about arugula in its whole form – it's just a bit too peppery for me. But when it's blended together with rich walnuts, garlic, and olive oil, it mellows out considerably, and becomes a beautifully vibrant pasta topping, sandwich spread, or coating for tofu or roasted veggies. You can also mix it into salad dressings or creamy veggie dips, or eat several spoonfuls alone (not that I have done that or recommend it).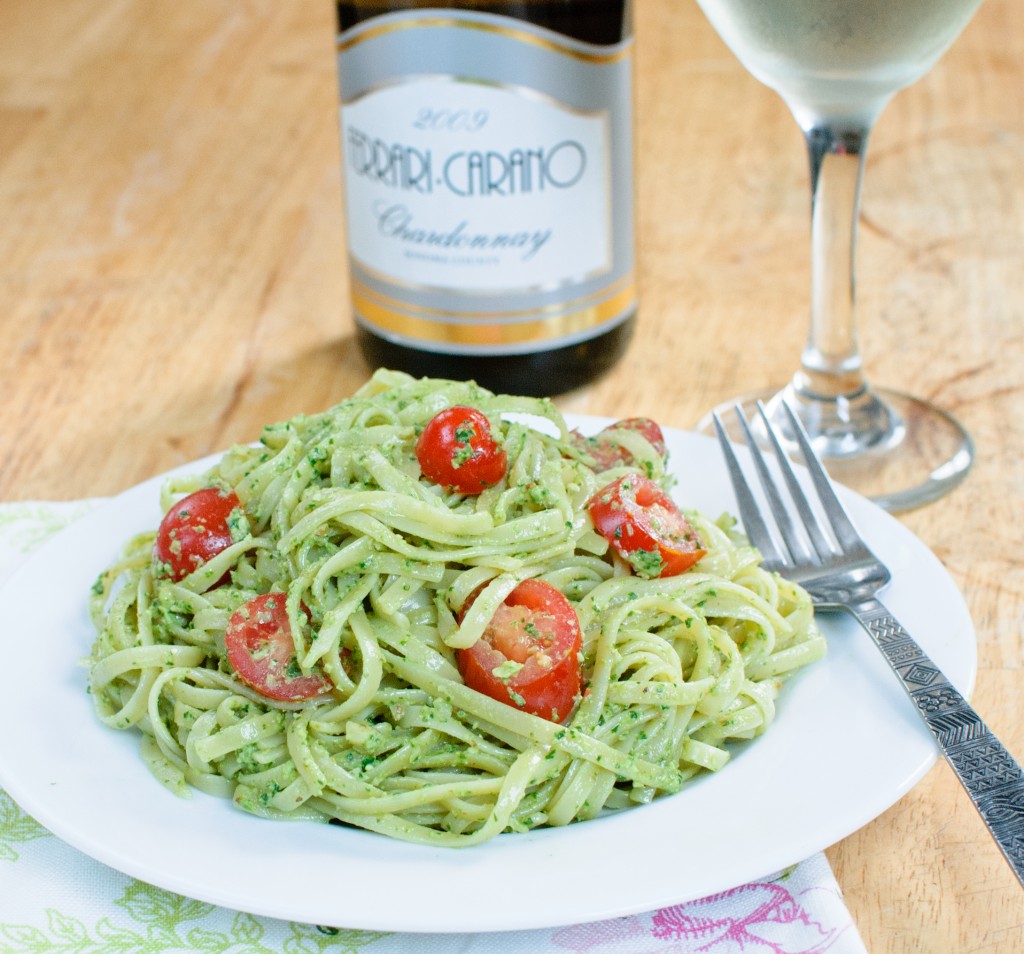 Peppery arugula is mellowed with walnuts and highlighted in this bright, hearty pesto.
Category:
Sauces/Condiments, Vegan
Ingredients
3 cups arugula, packed (about 4 ounces)
1 cup walnuts (about 4 ounces)
2 Tbsp nutritional yeast (substitute grated parmesan to un-veganize)
3 garlic cloves
1 Tbsp red wine vinegar
Salt & pepper to taste
3 Tbsp extra virgin olive oil
Instructions
In a blender or the bowl of a food processor, combine all ingredients except olive oil.
Pulse in 15-second bursts until all ingredients are very finely chopped and no large chunks remain.
Drizzle in the olive oil and blend until mixture forms a smooth paste.
Cover and refrigerate until ready to use. To use for pasta, reserve about ¾ cup of pasta water and stir into pesto to thin out. Toss with pasta and serve.