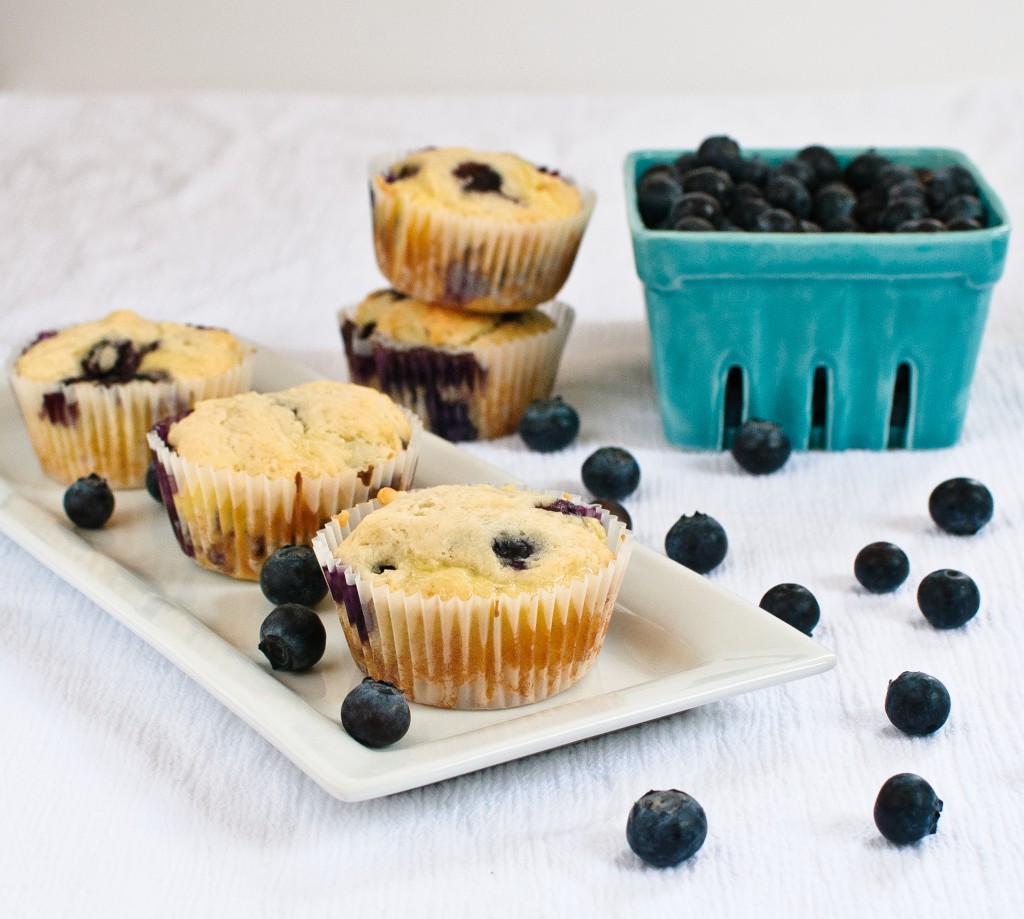 I love cupcakes. I live for cupcakes. Truly, they've become kind of my calling card and I never run out of ways to keep them fun to make.
That said, I don't have a dishwasher, my sweet tooth isn't really all that intense, and I'm really, really busy with regular life most of the time. So what's a cupcake lover who's short on time, hates washing dishes, and is trying to cut back on desserts to do?
Muffins! Obviously.
You can call them the boring man's cupcake if you want, and maybe they are. But I can tell you that when you (or your boyfriend/girlfriend/husband/wife/partner, etc.) just can't face a sinkful of KitchenAid parts, but you're still inexplicably itching to put together some kind of tiny treat, muffins are your best friend. You can escape with just two dirty bowls, a couple of measuring cups, a wooden spoon, and your sanity. And you get breakfast for the next couple of days, to boot.
I loved these muffins in particular because they're not overly sweet. They have an almost biscuity, sconelike texture, and the juicy burst of blueberries (in my case, fresh from the previous day's farmer's market) is a perfect balance. Try these the next time you're in the unenviable situation of simultaneously having a baking frenzy/being really lazy. I can't possibly be the only person that happens to. Right?
Category:
Breakfast, Snack
Ingredients
2 cups all-purpose flour
⅓ cup granulated sugar
1 Tbsp baking powder
½ tsp salt
1 egg
¾ cup milk
½ cup vegetable oil
1 cup blueberries
Instructions
Preheat oven to 350 F. Line two muffin tins (16-18 cups) with paper liners and set aside.
In a medium bowl, stir together flour, sugar, baking powder, and salt.
Stir together egg, milk, and oil.
Make a well in the middle of the dry ingredients and pour in the egg/milk/oil mixture. Stir just until incorporated. Fold in blueberries.
Fill muffin cups about ¾ full. Bake 20-25 minutes, until a toothpick inserted in the center comes out clean.
Source: Adapted from I Am Baker