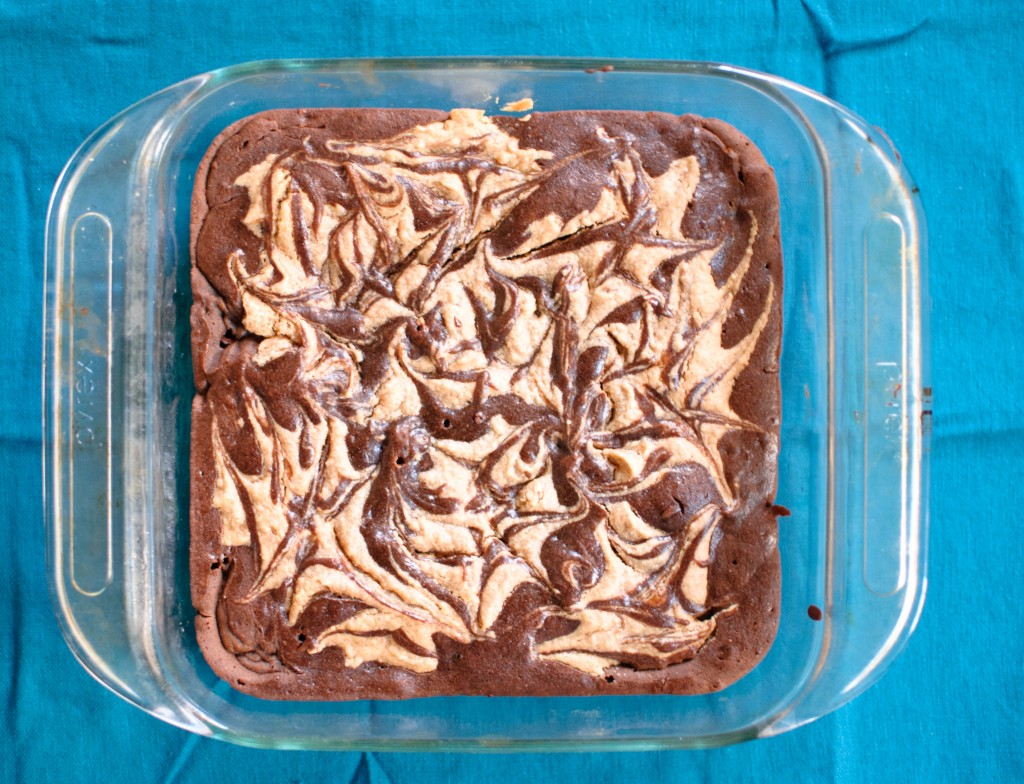 Eggs and toast. Cake and ice cream. Peanut butter and chocolate. There are those perfect combinations of foods that just go together in some inexplicable way, and peanut butter and chocolate is the textbook definition of that eye-rollingly delicious food marriage. Reese's peanut butter cups, buckeyes, cookies, fudge – the possibilities are endless, and I can never resist the combination.
I've been slow getting my legs back under me in the kitchen after my bike accident last week. It turns out that sprained back ligaments and strained back muscles are not quite as easy to bounce back from as I'd hoped, especially when it comes to standing for extended periods of time. I had a couple of good days early last week, and that's when I made these – even then, I wasn't trying to push myself. I've sworn off high-maintenance recipes until I'm 100%, and that's why brownies seemed perfect. No hand/stand mixers, short prep time, low impact. Yes, several people have rolled their eyes at my version of "taking it easy," but I'm not good at lying on the couch all day (unless it's voluntary).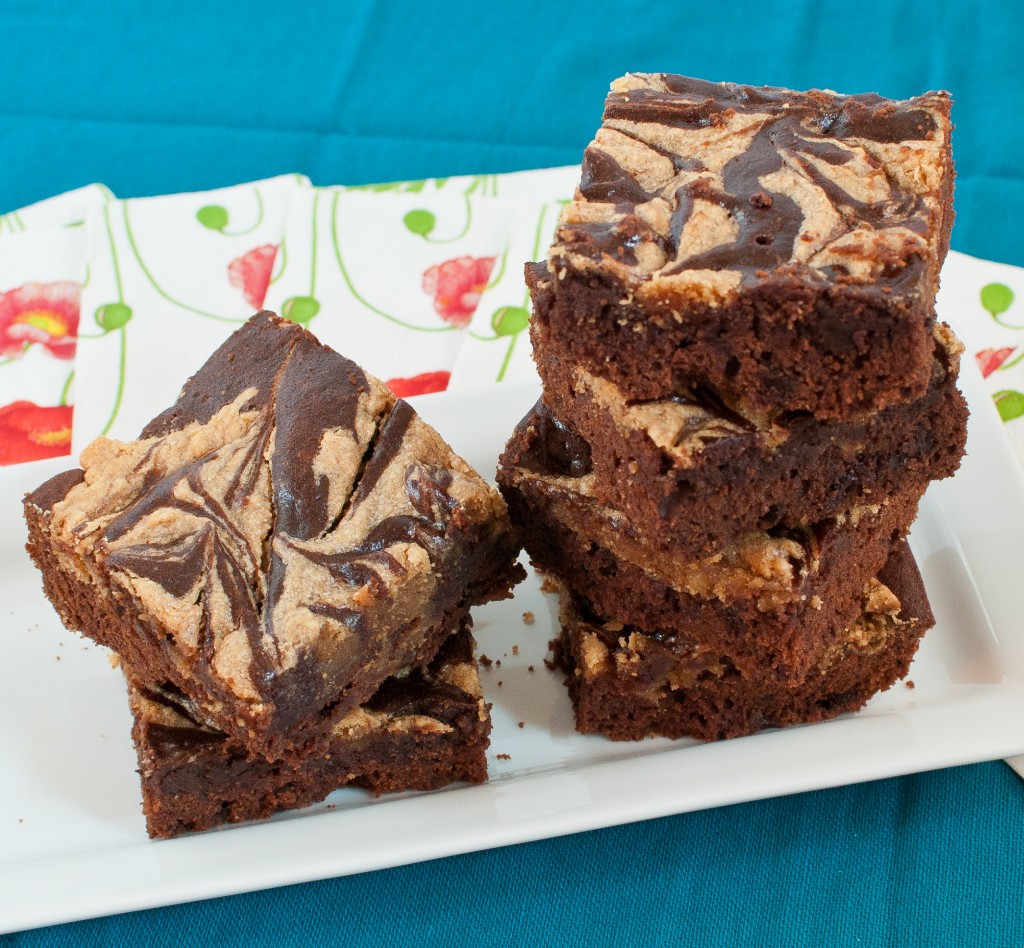 An important decision point in deciding whether to make these (yes, I'm an IT nerd and I do a lot of flow charts) is what kind of brownie person you are – cakey or fudgy. I've made you a diagram to help you decide whether to make these or not: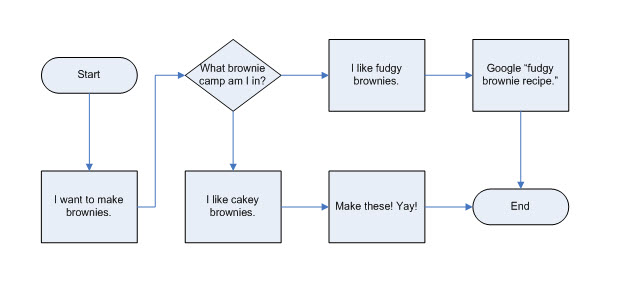 I guess I could've just said that these are cakey brownies rather than fudgy, but hey, why not put my career training to work?
So, cakey brownie fans that also love peanut butter and chocolate, rejoice! The tiny world of this recipe is now your oyster. Enjoy!
Peanut Butter Swirl Brownies
Ingredients
1 cup all-purpose flour
1 teaspoon baking powder
¼ cup all-purpose flour (separate from the 1 cup)
½ cup unsweetened cocoa powder
¼ cup (4 Tbsp) butter, melted
¾ cup granulated sugar
⅓ cup cold water
3 eggs, lightly beaten
¼ cup canola oil
1 teaspoon vanilla
¼ cup creamy peanut butter
¼ cup semisweet chocolate chips
Instructions
Preheat oven to 350 degrees F. Line an 8x8 baking pan with parchment paper or spray with cooking spray. Set aside.
Combine 1 cup flour and baking powder in a small bowl. Set aside.
In another small bowl, combine the ¼ cup flour and cocoa powder. Set aside.
Pour melted butter into a medium bowl. Add sugar and water and whisk to combine. Whisk in egg, oil, and vanilla. Stir in the combined flour and baking powder.
In a small bowl, mix peanut butter with ½ cup of the batter. Set aside. Stir the flour and cocoa powder mixture into the plain batter; fold in chocolate chips. Pour the chocolate batter into prepared pan.
Drop peanut butter batter in tablespoonfuls over the chocolate batter in the pan. Use a toothpick or butter knife to swirl peanut butter batter into the chocolate batter.
Bake for 20 to 25 minutes or until top springs back when lightly touched and a toothpick inserted near the center comes out clean. Place the pan on a wire rack to cool.
Source: Diabetic Living Online