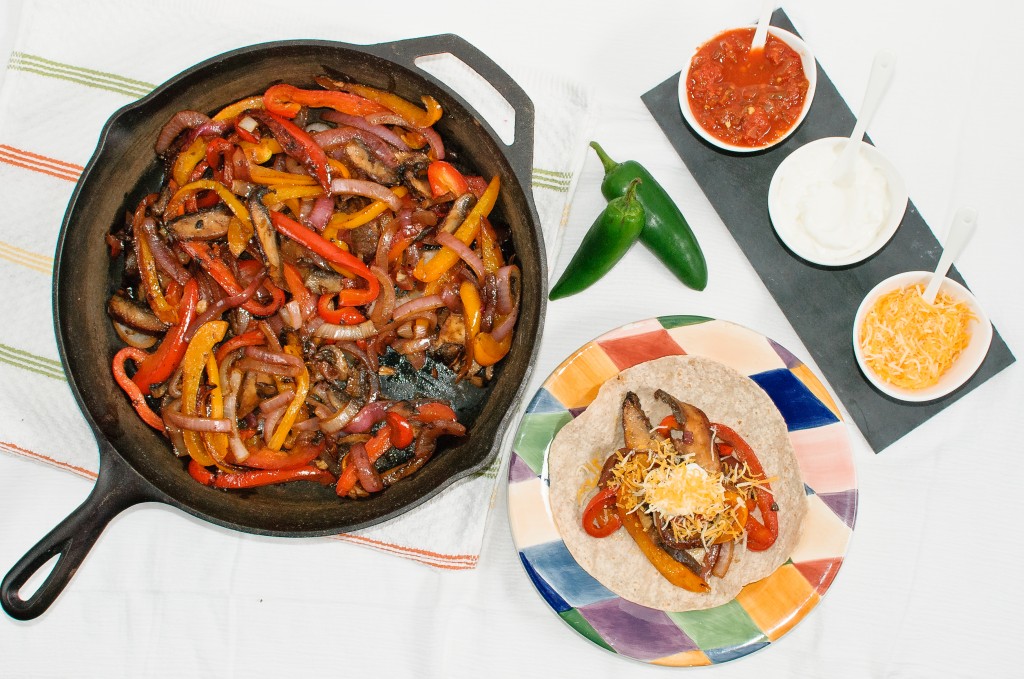 I have a serious weakness for Mexican food. First and foremost because it is awesome and excellent and delicious and otherwise perfect in every way, but also because it's so easy to find or cook vegetarian versions of almost any dish. This is probably true of most any cuisine (Indian, anyone?) but I think all the bean and cheese burritos I ate when I was a teenage junk food vegetarian made a permanent impression on me.
Mexican is my go-to when I need to whip up a quick, healthy, and yummy dinner. After my car accident last week, I came home tired, upset, and in need of comfort food. I wanted to cook rather than order in – cooking always seems to put me back in balance, and I knew that after the day I'd had, the enthusiastic sizzle of veggies in the cast iron skillet would be a welcome sound. Life lesson of the day? Fajitas make everything better.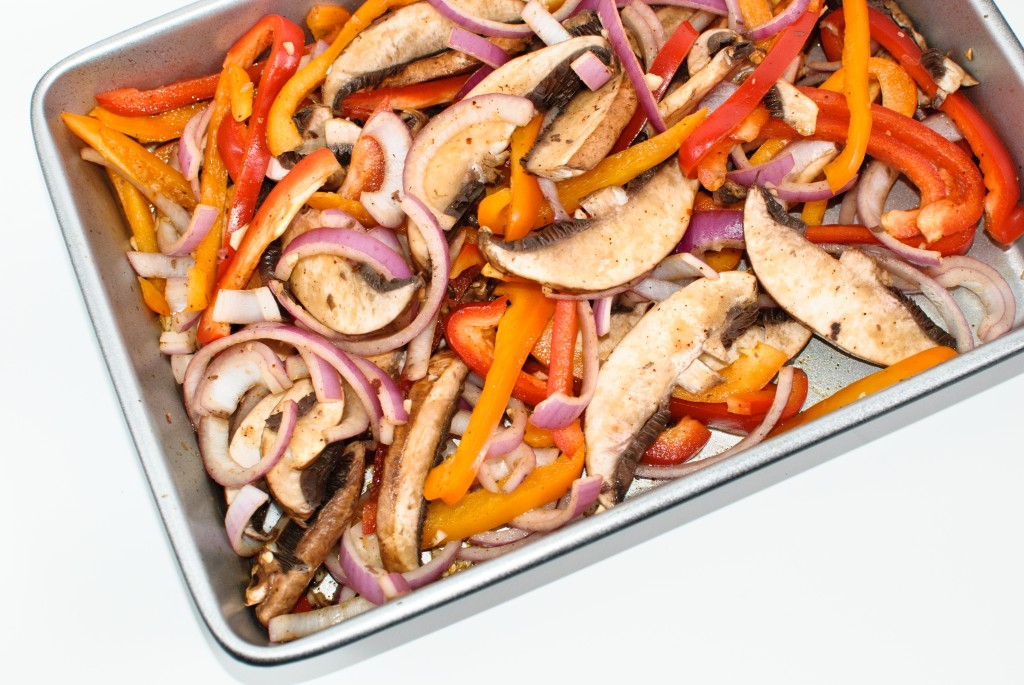 These are incredibly easy and very versatile – use whatever veggies you have on hand, or throw in tofu for more protein. Whatever your fancy, remember these the next time you're short on time and energy – they will definitely do the trick.
Ingredients
⅓ cup lime juice (this is usually 2 limes for me)
½ cup vegetable broth
1 Tbsp soy sauce
3 Tbsp olive oil
1 jalapeno, minced
4 cloves garlic, minced
1 tsp smoked paprika or a few dashes liquid smoke
2 large portabello mushroom caps, sliced
2 bell peppers, sliced
1 large onion, thinly sliced
2 Tbsp vegetable oil
6 6-inch tortillas
Toppings: salsa, guacamole, etc.
Instructions
Combine lime juice, broth, soy sauce, olive oil, jalapeno, garlic, and paprika or liquid smoke in a large bowl. Whisk well. Add veggies and toss to combine. Cover and refrigerate for 30 minutes.
Heat vegetable oil in a large skillet over medium-high heat. Add veggies and cook, stirring occasionally, until veggies are softened and onion is translucent, about 5-7 minutes.
Heat tortillas in the microwave for 20 seconds. Remove veggies from heat.
Serve hot with toppings on the side.