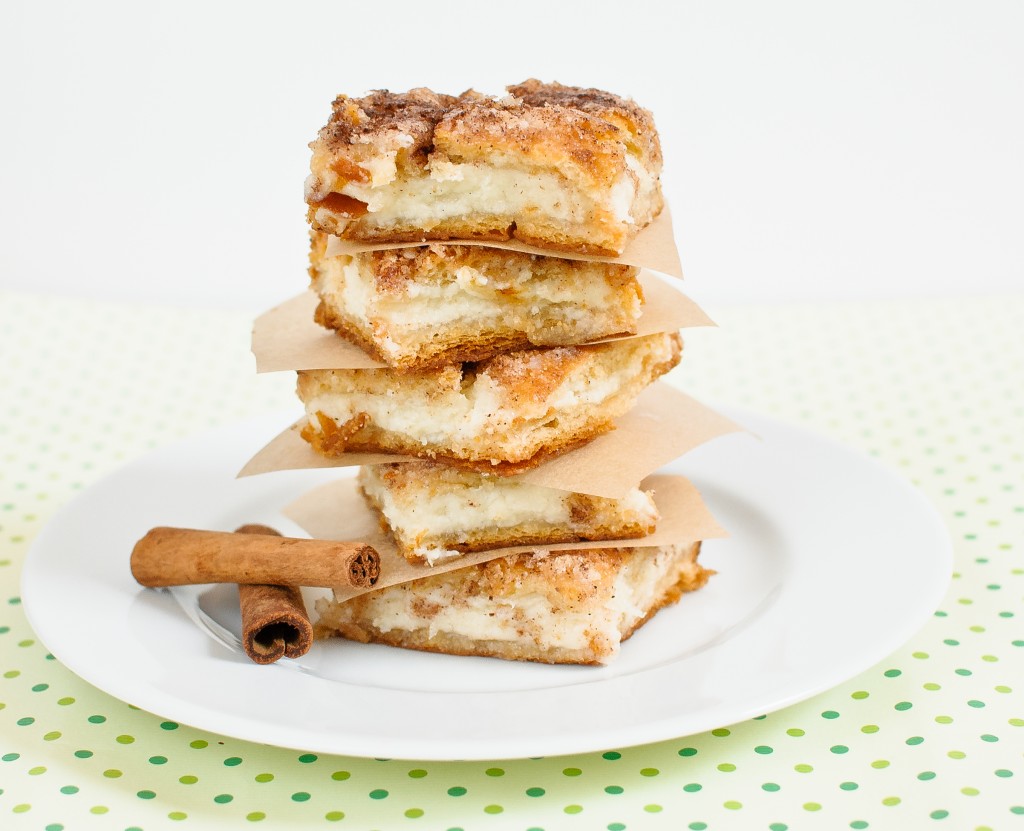 Have you ever slaved away on the perfect dessert?
I'm not talking an hour or two. I'm talking days of strategizing, googling, and ingredient shopping, followed by an early morning wake-up to ensure adequate time if (when) something goes wrong. I'm talking egg whites that need to be beaten to a perfect foam while the yolks get tempered into another part of the dessert. I'm talking a crust that needs to be partially rolled out and then re-refrigerated before the butter gets too warm. I'm talking finicky, fragile chocolate that can be ruined with even a molecule of water.
I have slaved away on that dessert. This is not that dessert.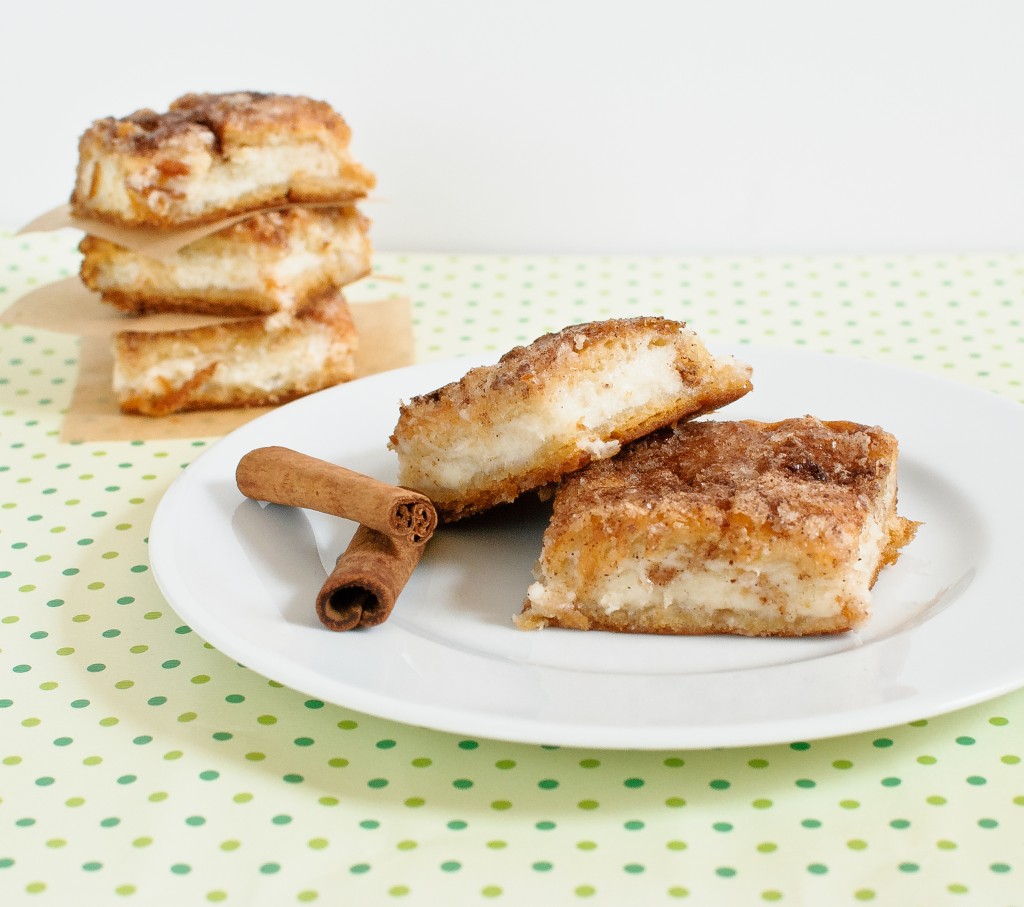 This is the beautiful opposite of that dessert. This is the dessert that requires zero preparation, save for the five ingredients you'll need to have around.  It's what you bring to the dinner party you were invited to with just a few hours' notice, but it's also such a crowd-pleaser that you can bring it to something fancy without batting an eye.  I've been making this for several years now – I originally got the recipe from a coworker who regularly brought it to our office's Finer Things Club, and it's been my go-to fast, simple dessert ever since.
While I do get good feedback on the "perfect desserts" I mentioned before, I'm usually too exhausted and sweaty from the day's kitchen Olympics to appreciate or even politely acknowledge it. These cheesecake bars make people just as happy as any three-hour-from-scratch-blood-sweat-and-tears dessert – and you'll have the energy to smile, say "thank you," and explain how ridiculously simple they are to make. I once had a stranger (drunkenly, with his mouth full) ask me to marry him after trying these. I was somehow able to resist his charms and politely decline, but talk about a return on investment – it's amazing what a sweet cream cheese filling and a cinnamony burnt sugar topping can do to people!
My most recent batch of these were the result of a promise I couldn't keep. I had a friend in town from the west coast, and I'd promised months ago that I'd make a fresh rhubarb pie for his birthday party – hey, it was scheduled for mid-May, prime rhubarb season. It never occurred to me that I wouldn't be able to find it. But after hitting six grocery stores the night before the party with zero luck, I had to accept defeat.
Okay, I lied. I didn't accept defeat. If I had, I would've just made a regular fruit pie sans rhubarb and not given it one more thought. But I'm stubborn and maybe a little obsessive, so what actually ended up happening was this:
I premade a double pie crust in anticipation of my morning victory
I looked up rhubarb on Amazon, found only seeds, and accepted that I could not actually grow it by the next morning
I woke up at 7 AM to hit the farmer's market, despite being fully aware that rhubarb doesn't really grow 'round these parts
When I finally admitted defeat (for real this time) around 8 AM, it finally struck me that I'd promised a dessert for this birthday party and had nothing. Thankfully, I remembered this recipe in my metaphorical back pocket, had all the ingredients in my fridge, and honestly? I'm sure a fresh rhubarb pie wouldn't have gone over any better. I hope these can get you out of a jam, too.

Sopapilla Cheesecake Bars
Ingredients
2 packages refrigerated crescent rolls
16 oz (2 packages) cream cheese
1½ cup granulated sugar
1 tsp vanilla extract
1 stick unsalted butter
1 Tbsp cinnamon
Instructions
Preheat oven to 350 F. Grease a 9X13 baking dish.
Unroll one package of crescent rolls into the bottom of the baking dish. Push/roll to cover the bottom and use your fingers to seal the seams.
In a microwave safe bowl, melt the cream cheese in three or four 45 second intervals, stirring between each.
When softened, stir in 1 cup of the sugar and vanilla. Spread over the bottom layer.
Unroll the second can of crescent rolls and spread over the cream cheese layer. Seal the seams with your fingers.
Mix the remaining ½ cup sugar and cinnamon together and set aside.
Melt butter in the microwave. Pour over the top layer - use a basting brush to spread evenly. Sprinkle the cinnamon-sugar mixture on top.
Bake for 30-35 minutes, or until top and bottom are browned and mixture is bubbling. Cool completely before cutting. Serve cold or at room temperature.
Source:
Pillsbury