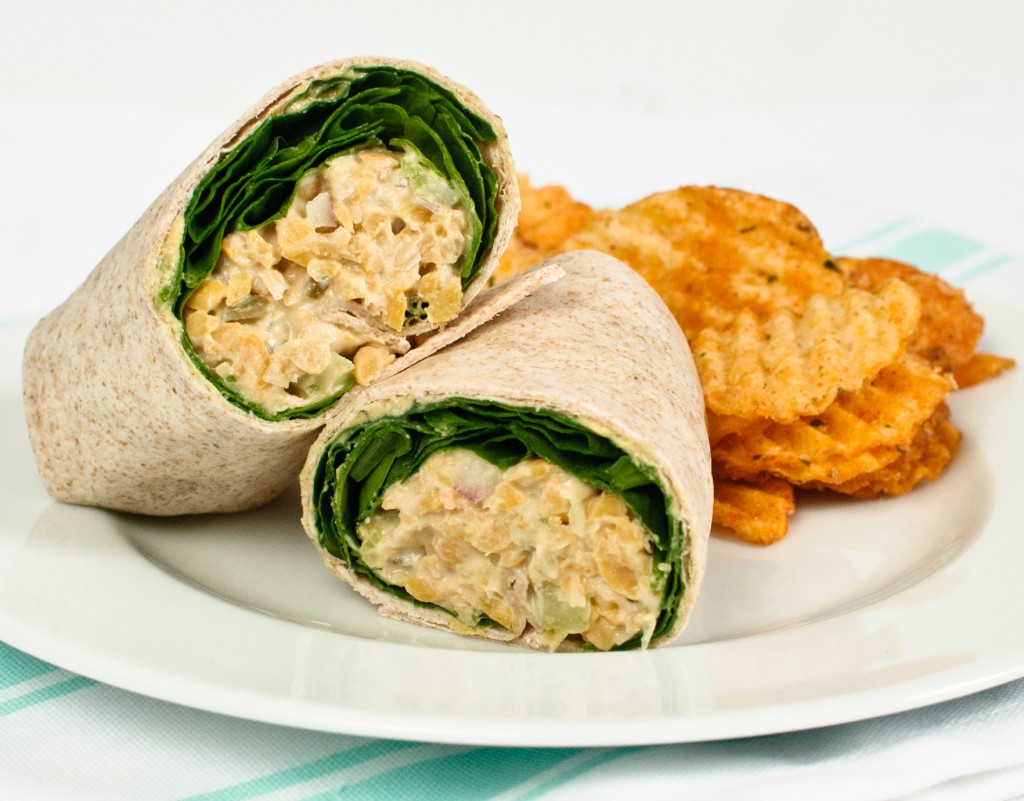 I don't know how many of you guys work at desk jobs, but if you do, you're probably familiar with the most common but seemingly inevitable pitfall of a sedentary job: lunch. You know what I'm talking about – you get home at night, you're tired, you don't feel like making a lunch for the next day, so you tell yourself you'll do it in the morning. When morning comes, (surprise!) you're rushing around trying to find your left shoe and your cell phone, so you tell yourself you'll run out at lunch to that little place down the street that only sells salads. And then of course you get swamped the second you get to the office, because you're late (remember, you couldn't find your shoe?). That's when you end up pooling a few bucks with your coworkers and ordering a pizza. Lather, rinse, repeat.
By the way, I'm telling myself that this is very common because it makes me feel better to believe that I'm not the only person this happens to. Humor me, okay?
In an effort to dig myself out of this very bad habit, I've been trying lately to make several serving sizes of a couple of different lunch basics over the weekend, so that when I lose my shoe, I'm not by default sentencing myself to another unhealthy lunch. This mock "tuna" salad made with chickpeas is the first of the bunch, and I love it so much I may end up making it every weekend.
I don't know that this would fool anyone into thinking that it's actually tuna. I also think there's no need to try to fool anyone – this is good on its own. With all the dressings and seasonings, I think the real reason people love tuna salad is the flavor. Substituting chickpeas for the tuna lends a new texture, but with the same familiar crunch of celery and onion and the same creamy dressing. If you're a vegetarian who misses tuna salad, or a non-veg who's just interested in a healthy, high-fiber alternative, this is definitely right up your alley.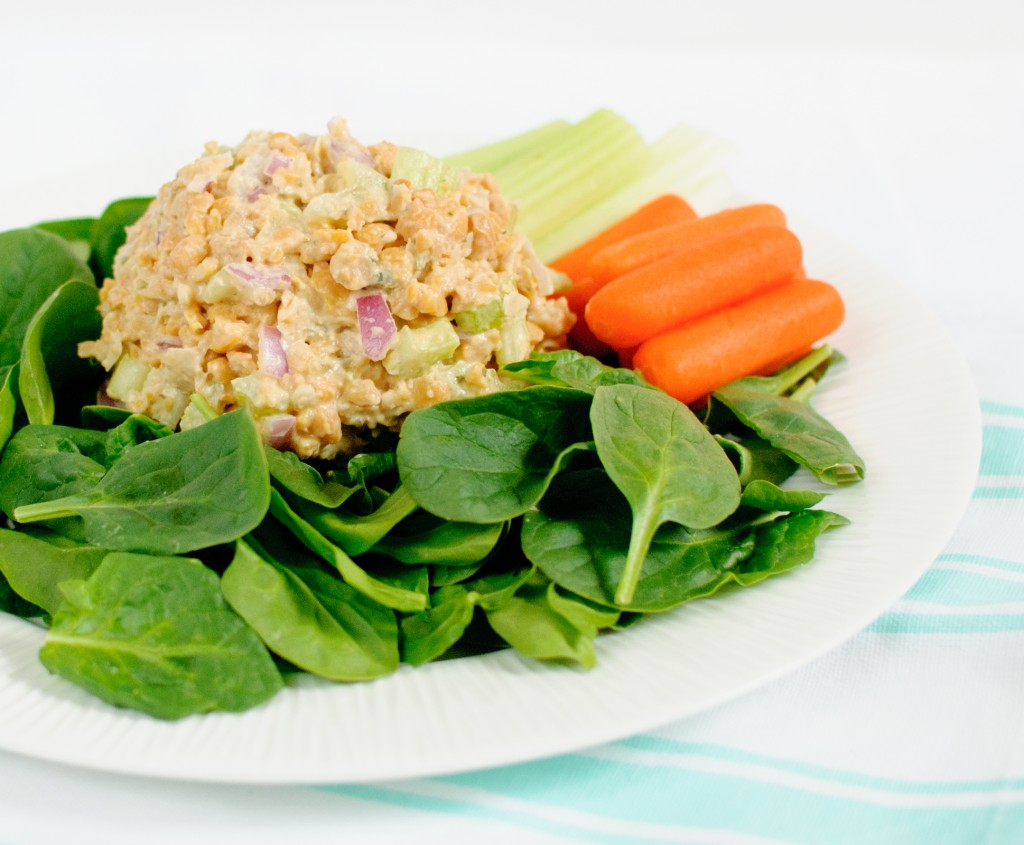 A healthy alternative to tuna salad using chickpeas. Serve on wraps, bread, or a bed of fresh spinach.
Category:
Lunch, Main Dish
Ingredients
2 15-oz cans chickpeas, drained and rinsed thoroughly
½ cup Vegenaise, mayonnaise, or nonfat Greek yogurt
3 Tbsp Dijon mustard
4 ribs celery, diced
½ a medium onion, diced
2 Tbsp dill pickle relish
½ tsp kelp powder (optional)
Pinch of cayenne pepper
Salt and pepper to taste
Instructions
Place the rinsed chickpeas into a large bowl. Using a potato masher or the back of a fork, mash the chickpeas until no whole chickpeas remain (chickpea halves and chunks are fine – we're not looking for a full mash).
Add the Vegenaise/mayo/yogurt and Dijon mustard to the chickpeas and stir until combined and creamy.
Add the celery, onion, relish, kelp powder (if using), cayenne pepper, salt, and pepper and mix well.
Notes
-Kelp powder is totally optional but adds a nice "oceany" touch if you can find it – I get mine at Whole Foods. -For different variations, try adding diced red pepper, a handful of cranberries, or curry powder.
Source: Adapted from AllRecipes