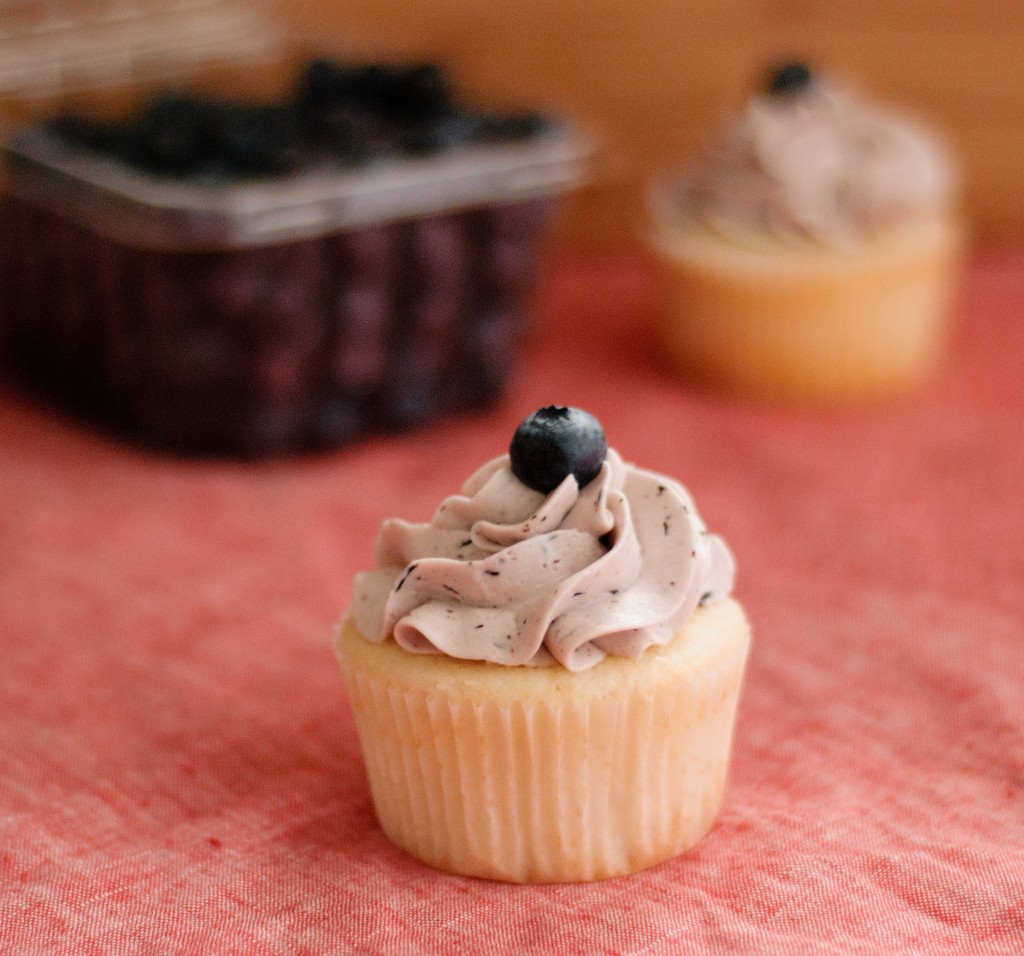 I complained a lot this winter about its appalling lack of wintry-ness. For every 70-degree January day, I probably spent several more whining about how seasonally inappropriate the beautiful weather was. It was probably annoying, so my apologies for that. I do like spring. I like the way winter creates a blank canvas for spring to doodle on, and how the first smatterings of green become lush landscapes over the course of just a few weeks. I like the metaphorical alignment with new life.
Most of all, I like lemons. And asparagus. And artichokes. But most of all, lemons. Bright yellow lemons seem like little tiny suns emerging after long dark winters – they're so freaking cheerful, they chase the winter cynic right out of me. You may be seeing a lot of lemons here for the next few weeks, until I find something else to be cynical about (don't worry, there will be something).
One other thing I like about lemons? They never met a berry they didn't like. I am 100% down with any lemon/berry combination, and these lemon-blueberry cupcakes are no exception. The lemon cake is fluffy and light as air, and the blueberry Swiss meringue buttercream? You'll know from past posts that I'm a sucker for SMBC, but the berry variations just take the cake (har har). It literally melts in your mouth like blueberry ice cream – sure, it's a little more high maintenance to make, but I promise that powdered sugar icing will seem like a fading and insignificant memory. Kind of like winter.
Lemon-Blueberry Cupcakes
Ingredients
For the cupcakes:
2¼ (255g) cake flour
1 Tbsp (15g) baking powder
½ tsp (3g) kosher or sea salt
1¼ cups (295mL) buttermilk
4 large egg whites
1½ cups (312g) granulated sugar
1 Tbsp lemon zest
1 stick (4 oz/113g) unsalted butter, room temperature
½ tsp vanilla extract
½ tsp lemon extract
For the frosting:
6 oz fresh blueberries
1 Tbsp granulated sugar
4 large egg whites
1¼ cups (250g) granulated sugar
3 sticks (12oz/340g) unsalted butter, at room temperature
Instructions
Preheat oven to 350 F. Line two cupcake pans with paper liners and set aside.
In a medium bowl, sift together the cake flour, baking powder, and salt. In a measuring cup, combine the egg whites and buttermilk and stir. Set aside.
In a stand mixer bowl or other large mixing bowl, combine the sugar and lemon zest. Mix together with your fingers until the sugar is moist and lemon-scented. Add the butter and beat on medium speed until light and fluffy, about two minutes. Add the vanilla and lemon extracts and beat very briefly to combine. Add the dry ingredients in three additions, alternating with the milk/egg mixture, beginning and ending with the dry ingredients and mixing well between each addition. Beat on medium speed for about one more minute to thoroughly combine all ingredients. Divide batter evenly between cupcake tins, filling each about ⅔ to ¾ full. Bake for 18-20 minutes, until a toothpick inserted in the center comes out clean. Cool in pans for five minutes, then remove to racks to cool completely.
To make the frosting, first blend the blueberries and 1 Tbsp sugar in a food processor or with an immersion blender. Refrigerate for at least an hour – the pureed berries will take on a jelly-like consistency.
Fill a medium saucepan with about 2 inches of water and bring to a simmer over medium heat. Whisk egg whites and sugar together in the bowl of a stand mixer. Rest the mixer bowl over the saucepan, whisking constantly until sugar is completely dissolved and the mixture is thick and glossy (note: to completely pasteurize the egg whites, they must be heated to 140 degrees).
Remove mixer bowl from heat and place on stand mixer. Using the whisk attachment, beat on high speed until cooled and the egg whites hold stiff peaks, about 8 minutes. Switch to the paddle attachment and add the butter two tablespoons at a time. Beat until fluffy and smooth, about 3-5 minutes. Add the pureed blueberries and continue beating until fully incorporated and smooth. Frost and serve.
Sources: Cupcakes from Dorie Greenspan via My Baking Addiction; frosting adapted from Life a la Mode.